View The Full 2018 - 2019 Gear Guide Here
Rossignol's line remains unchanged from last year. In the freestyle category we have the Scratch and Scratch Pro for youth, and the S Series in both men's and women's for freeride. The Black Ops will also be making a return, although they weren't exhibiting it at the convention.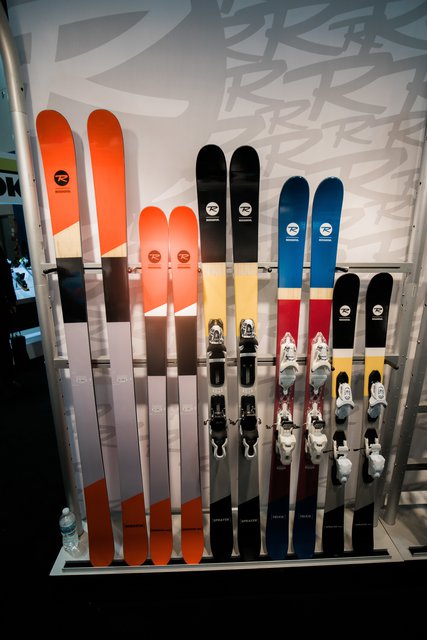 Scratch, Scratch Pro, Sprayer, Trixie, Sprayer Pro
__
Black Ops: Click For Review
Powder
Sizes: 186 CM
Dimensions: 146 / 118 / 140 MM
Tip/Tail Rocker
__

Sizes: 167, 174, 180
Dimensions: 120 / 86 / 110
Tip/ Tail Rocker
__

Sizes: 138, 148, 158
Dimensions: 110 / 80 / 103
Tip/ Tail Rocker
__
7-Series Freeride
Redesigned in 16/17 from tip to tail with a new reinforced 3D structure in the tip, carbon alloy matrix for shock-absorption and stability, a lightweight wood core, and rocker for effortless turning. The line remains unchanged for the upcoming season.
Super 7 HD : Click For Review

Sizes: 172, 180, 188
Dimensions: 140/116/130, R 21
__

Sizes: 156, 164, 172, 180, 188
Dimensions: 136/106/126, R 18
__
Sky 7 HD: Click For Review

Sizes: 156, 164, 172, 180, 188
Dimensions: 128/98/118, R 18
__
Sizes: 156, 164, 172, 180
Dimensions: 136/106/126, R 16
__

Sizes: 156, 164, 172, 180
Dimensions: 128/98/118, R 16
__
Shop For Rossignol Skis

Merchant

Sale Price

Retail Price