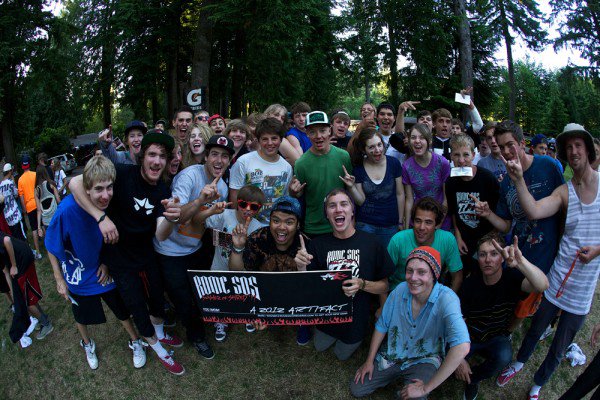 Rome thrasher night took place again this session at Windells, showing why it is so many campers' favorite night activity. This event draws a lot of campers and releases the wild side in these kids.
The night starts of with a huge game of man h,unt with Rome riders, staff and other pros hunting the kids down. Once the kids are caught, they get a friendly washable marker tattoo drawn on them and their name crossed off the list. Once it is narrowed down to about twenty kids the real contest starts: all the kids are broken up into a few heats for an air guitar competition. Two kids from each heat are chosen by the group and go on to the finals. This is where it gets crazy! Kids strum their little hearts out and head bang like there is no tomorrow. The campers will be running in circles while laying down, ripping off shirts, and performing air ninja kicks in the final. In the end only one camper walks away with the big check for a brand new 2012 Rome Artifact.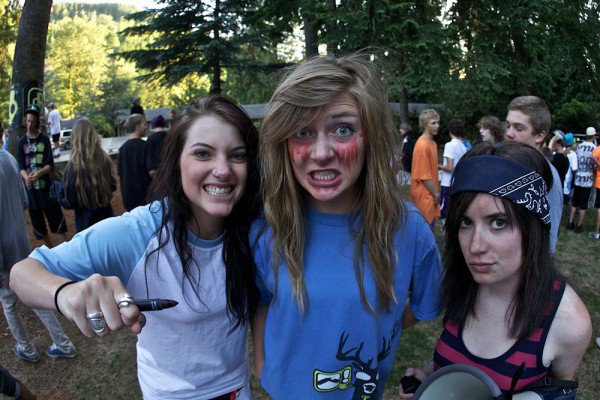 They say a pictures worth a thousand words, but I found two that sum up this one: Thrasher spirit!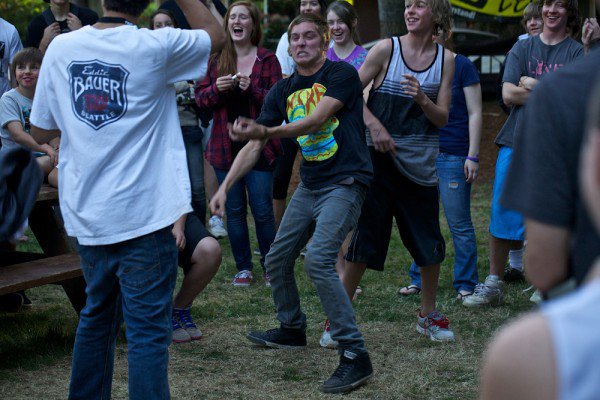 Facial expressions say a lot in an air guitar contest!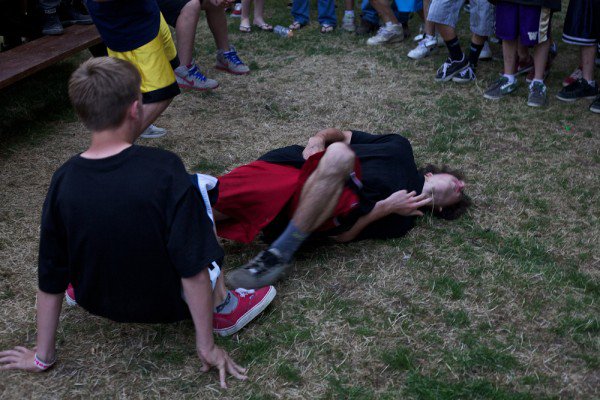 It kind of looks like a kid is having a seizure with one kid afraid of him and others standing by watching. Then you realize he is just rocking out…hard.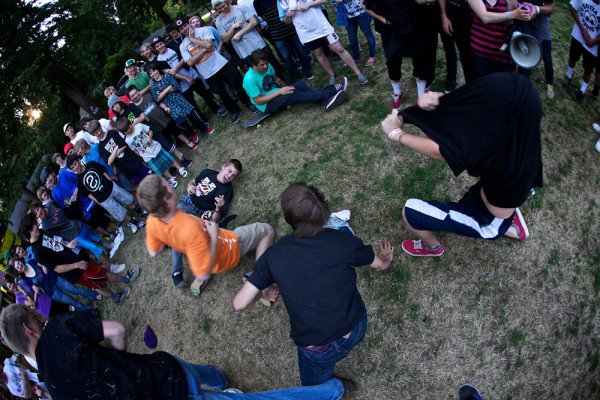 Mid shirt rip off!
Check out the latest Rome Session 3 post and go to http://www.romesnowboards.com for more.
 
Windells - BMX. Skiing. Skateboarding. Snowboarding.