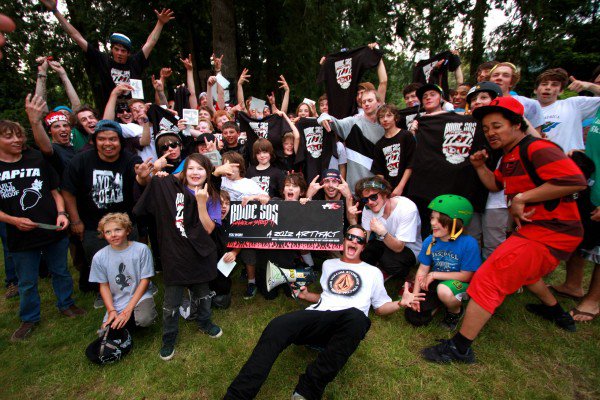 Rome Thrasher Night kicked off the Summer of Shred '11 at camp yesterday and let's just say that Thrasher Night turned it up to an eleven. Rome Team Rider Johnny Lazzareschi is hosting Session 1 and was on the megaphone, calling out the rules, singing, and getting everyone stoked.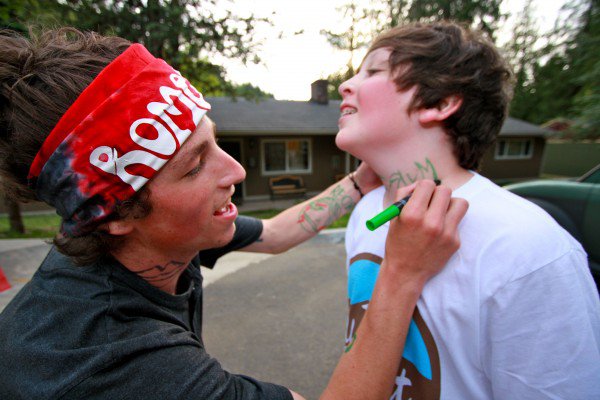 Snowboard Coach Tucker giving this lucky camper a (washable) neck tattoo.
What is Thrasher Night, you ask? Well, Rome SDS brought the Summer of Shred to camp this year, with rock 'n' roll and metal tshirts, stickers, and decorations all over camp. During Thrasher Night, Rome riders and Windells staff members put on their best rocker gear and chase campers all over campus. If you get tagged, you get a tattoo (in washable marker of course). Once there's a small group of campers who haven't been tattooed, that's when the show begins–a little bit karaoke, a little bit air guitar, a ton of fun, and the winner walks away with a brand new Rome snowboard!
Getting tatted up by counselor Evan.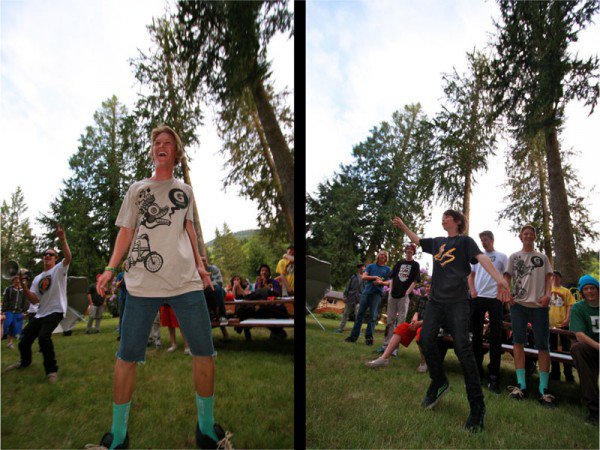 Johnny Lazz rocking out in the background while everyone performs. On the right is the Barbara Streisand dance.
What would a good show be without stage diving?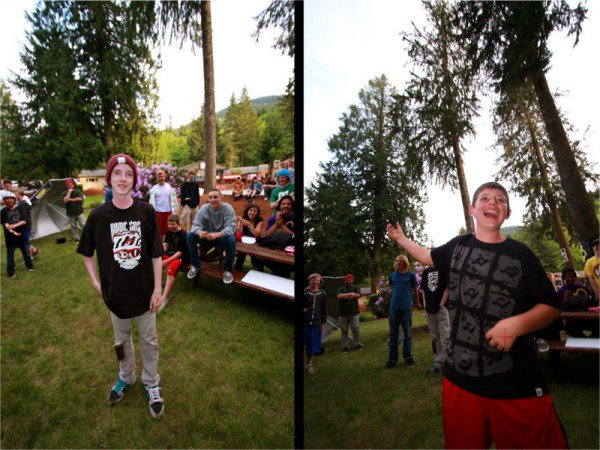 Air guitar, singing, and performing for the crowd, props to everyone that stood up in front of everyone and showed how metal they are!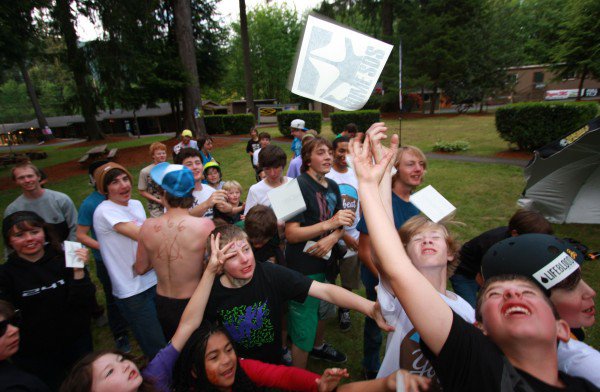 And the crowd goes wild!
Windells - BMX. Skiing. Skateboarding. Snowboarding.