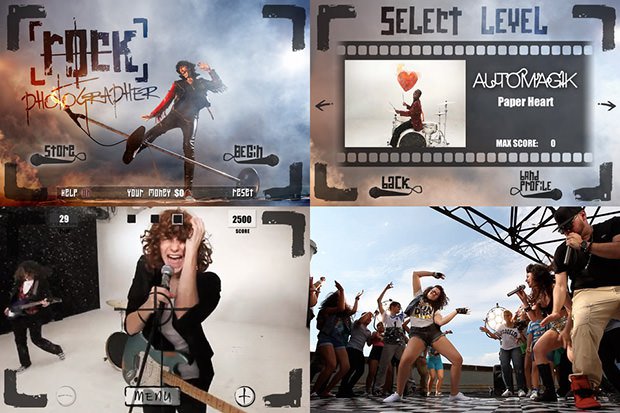 Rock Photographer is a new iPhone game that can be described as "Guitar Hero for photography" or "Pokemon Snap for adults". Each level in the game presents real footage of "bands" in action, and the player's job is to use their iPhone as a camera:
Just like a real camera, tilt your phone to look around inside level as the band plays. You can shoot from different positions to get the best angle. When you see something interesting happen, tap the screen to take a photo.??
If your timing & frame is right, you?ll get big points! If not, you?re going to waste up all your film before the level is over. Special objectives are hidden throughout the levels waiting to be found. They just have to be taken at the perfect moment. ??Save up the points you earn to unlock hidden features, and become the World?s Greatest Rock Photographer!??
The app was created as a collaboration between photographer Joey L and development duo the All Nighters.
Here's a quick introduction showing how the game works:
You can purchase a copy for $2 over in the iTunes App Store.
Rock Photographer (via Fstoppers)