I went downtown to the Fall Festival of Bend Oregon today and checked it out.  Like most festivals there is the boring craft booths that try to sell you candles, pottery and imprints of leaves in glass and other odd trinkets you don't see in your average department store.  There was one booth that held my attention for more than a quick glance.  That was the Robotics booth of the Mountain view High schools: Team #753, The High Desert Droids. ÂÂ
       They were out there showing the public their robot creations and trying to raise money for their trip to Atlanta for the First competion where they challenge their robot against other Teams from around the country.
      I got the chance to operate the robot, which was quite difficult and took 2 different joysticks to drive.  It shot a ball out the top which was also fun.  I got the hang of it, and got quite a few laughs out of it watching 5 year olds who had no idea how to drive the thing, ram it into the concrete sidewalk.  Good luck to these guys with their fundraising and I hope to hear that they win the championships next year.
ÂÂ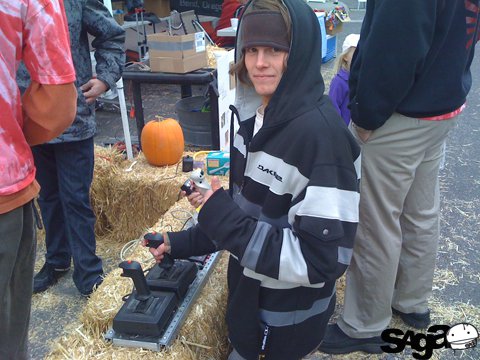 ÂÂ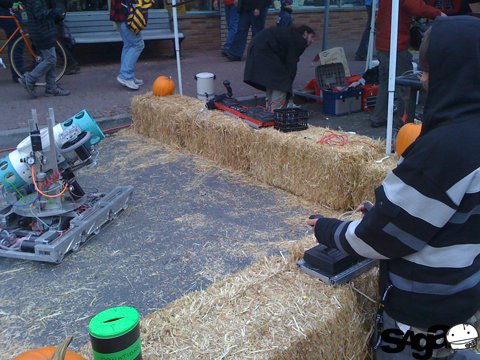 ÂÂ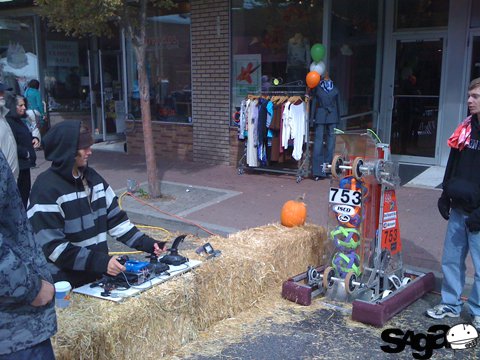 ÂÂ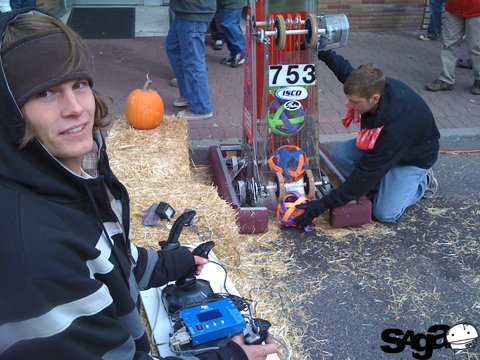 ÂÂ