Heule BOOSTING. Matt Harvey Photo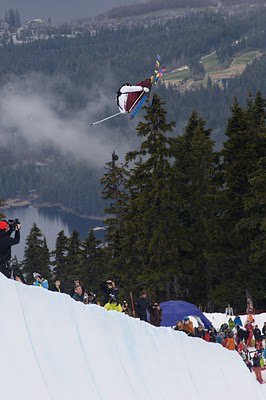 Rob dropping a dub flat 9 at the WSI Superhit competition. Geoff Jansen Photo.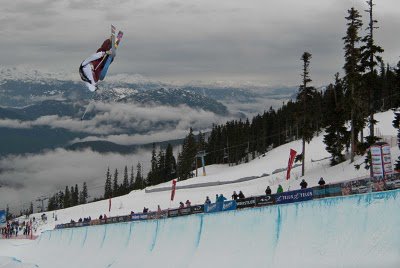 Rob Heule slays! Hailing from Calgary, AB, the young Canadian honed his skills at the Calgary Olympic Park which hosts a superpipe with 22ft walls, a handful of rails, and a few very small jumps. Given the lack of terrain in Calgary, it is amazing to see Rob's superpipe prowess.On Tuesday, his hard work and dedication paid off with a gold medal at the WSI Superhit Competition. Rob joins a host of top pros that won the WSI Superhit including: David Crichton, Andreas Hatviet, Simon Dumont, Mike Riddle, Tucker Perkins, and Matt Philippi.