RIDER ON THE STORM
Last week Mammoth was bracing itself for the biggest storm
in 50 years.  The holiday vacationers
from Southern California were jumping out of the long lines at the grocery
store and fleeing the Eastern Sierra like rats from a sinking ship.  But the local faithful with enough sense to
dress for the conditions and ride the wave of stormy skiing were rewarded with
epic conditions.
"Blue skies are for punters" I hear from behind me in line
while I wait for the opening of Chair 22. 
That about sums it up.  At
Mammoth, finding untracked snow the day after a storm is like looking for a bar
with a greater ratio of women to men in a ski town.  This is why I ride the storm.  Lift lines are light.  People are stoked.  And the trees are unbelievable.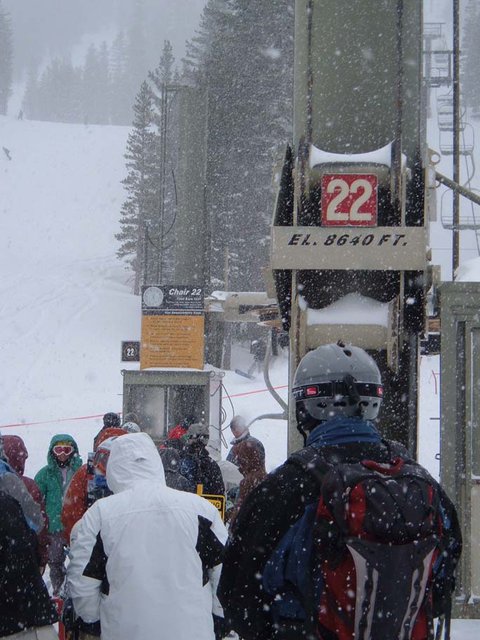 1 Waiting for Chair 22 to open!
[if !vml]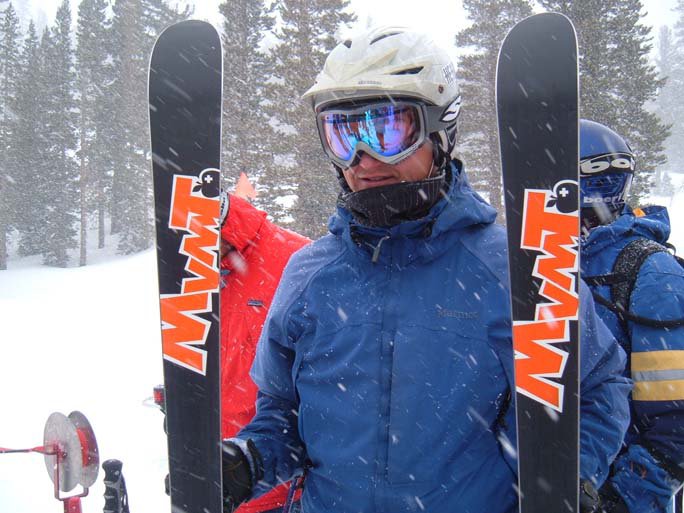 2 Love the new base die-cuts.
The storm dropped about 2 feet of dry snow on top of 2-3
feet of wet.  Before this storm we were
still battling rocks here and there on most runs but this snowfall should set
us up well for the next month.  The total
snowfall claimed by the hill is seven to ten feet from Friday the 4th
until Wednesday the 9th.
[if !vml]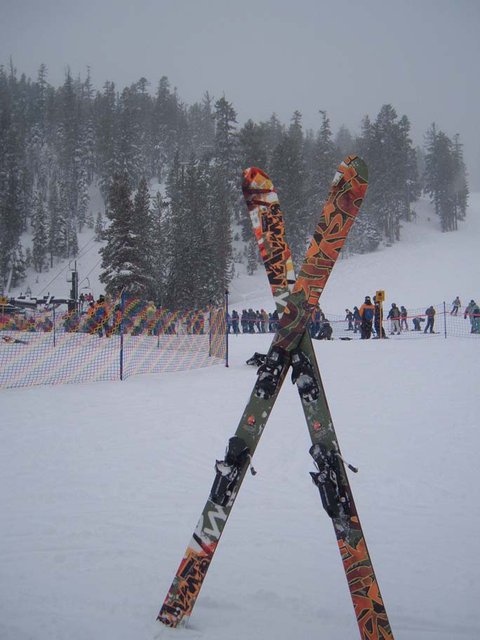 3 My Joysticks loved the new
snow at Canyon Lodge.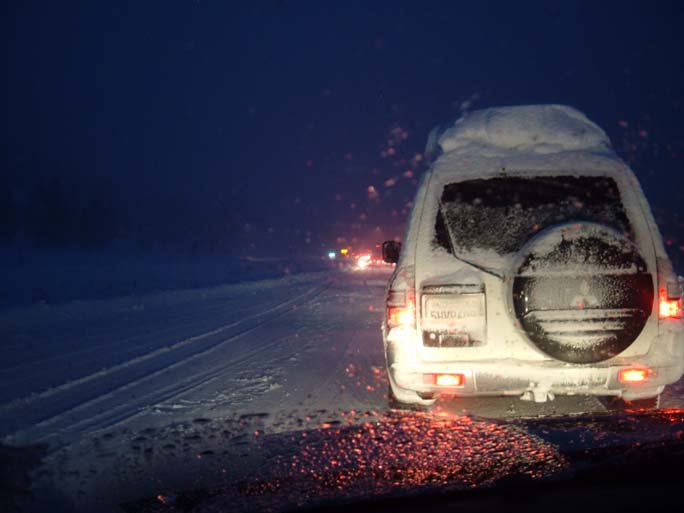 4 Waiting for the CHiP's to
escort myself and 50 other cars over Deadman Summit.
Saturday night I decided to head over to Lee Vining to meet
clients for a lesson at June Mt., Mammoth's sister mountain located 30 minutes
north on Highway 395.  I worked at June
my first season in the Eastern Sierra in 2005-2006 and I loved it.  I have heard people talking at Mammoth about
what it's like at June and mostly what I hear is how they just don't have what
Mammoth has.  I couldn't agree more.
June does not have lift lines, pretentiousness, or parking
troubles.  What it does have is a welcoming
atmosphere and laid back attitude with plenty of space to stretch out and get
face shots 3 days after a storm.  While
the masses were fighting each other to bust crud at Mammoth no more than 200
people were at June hooting and hollering in the deep snow when "The Face"
opened for the first time since 2006.
Last year was not kind to June.  They were open for just over three weeks in
January and then were forced to close due to lack of snow.  But you better believe that one bad season
will not break the old-world spirit of June Mt.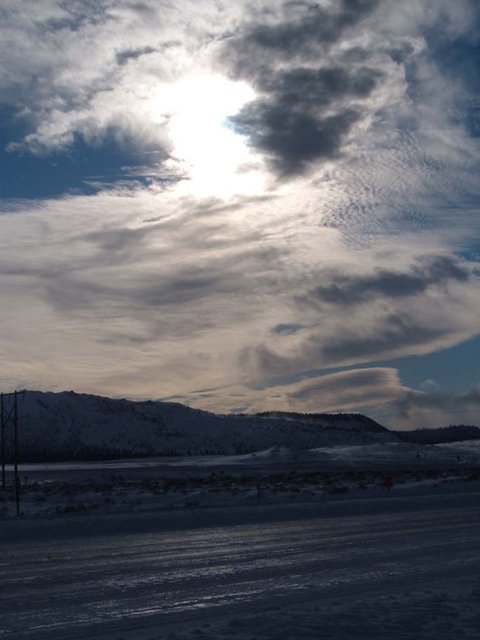 [if !vml]5 Highway 395 between Lee
Vining and June Lake.
[if !vml]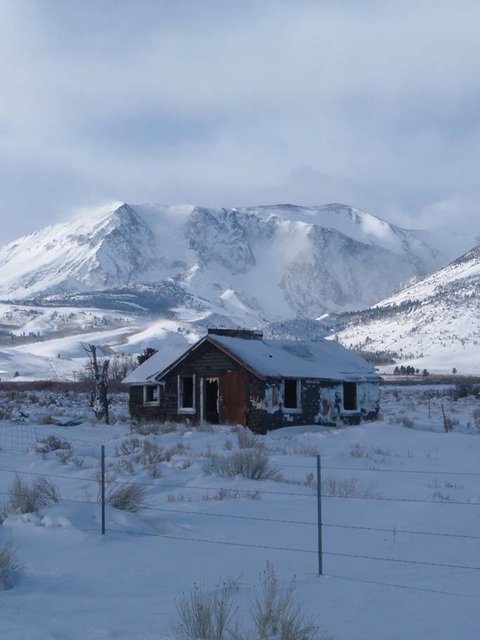 6 An abandoned homestead along
395.
[if !vml]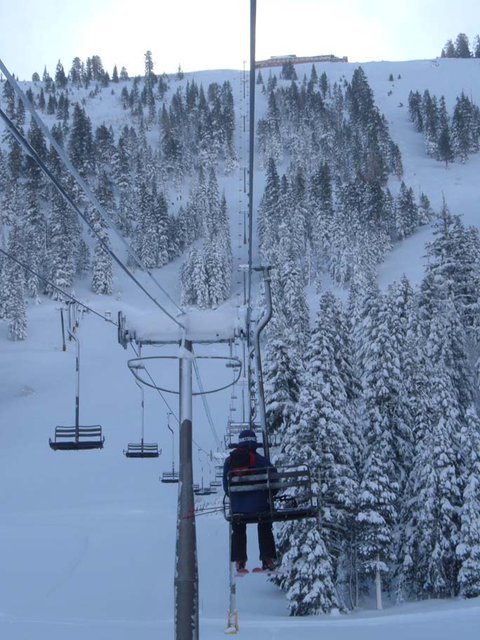 7 Riding up Chair J1 before
"The Face" opened.
So next storm put on your wet weather gear, grab your
low-light lenses and your fat skis and get out into the nasty.  And just remember that blue sky days are
overrated.