Went to the annual Rib Cook Off in Reno a couple of nights ago.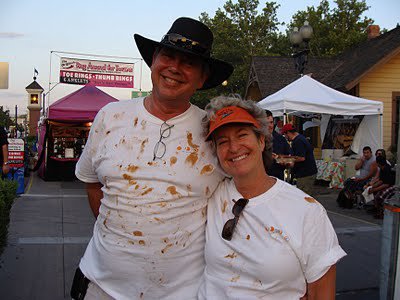 This couple said that I am obviously not from around here when I asked to take a photo of them and their messy shirts. That's right, I'm not from Reno.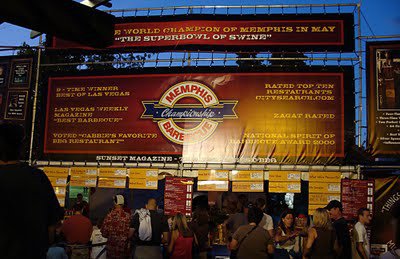 "The Superbowl Of Swine"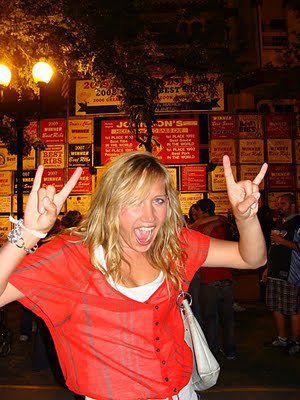 Jessie P. is excited to eat ribs.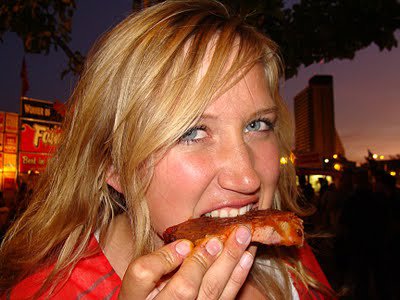 Getting BBQ sauce in her nails.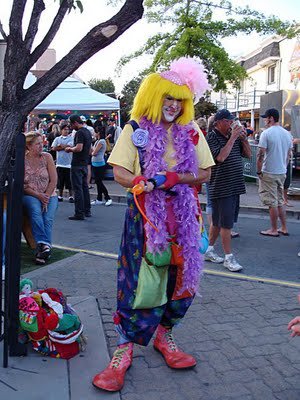 What's a rib cook off without a clown?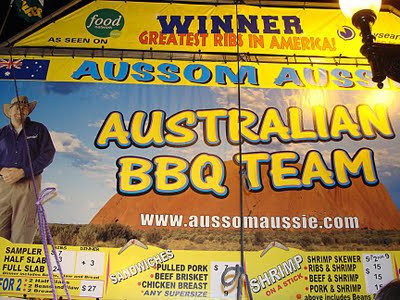 Every BBQ has signs claiming the "best ribs in America" or "best in the world" and I have to say that I was expecting more mouth watering flavors than what I got, but I still fell for every sign.