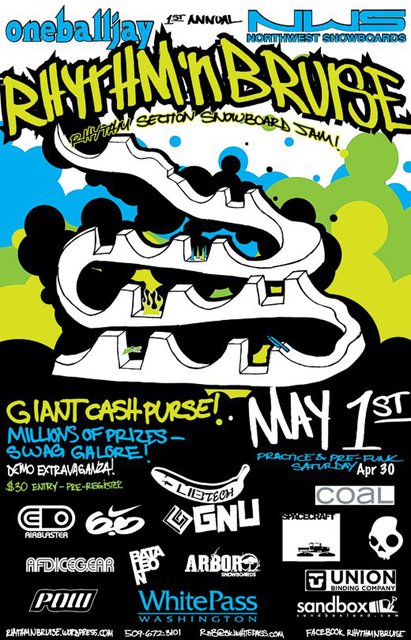 An important announcement from our friends at One-Ball-Jay:
BMX dirt jumps course Rhythm section course made for snowboards. Zak and his crew have done and amazing job on the course. There will be about 18-19 features on the course. It's super fun to ride. The " Little Timmy Line" is getting punched in today. Which is a "ride around" all the features so you can hit what you want when you want.
Sunny out too, See ya', Matt
More info and appetizing pics on Matt's blog RIGHT HERE !