Revision Skis must be doing something right. For the second year in a row the company's trip to Fernie Wilderness Adventures (FWA) has lined up perfectly with some of the biggest storms of the year. Just days before the trip, I, along with just about everyone else, was doubting that we'd be able to pull off the four day cat skiing trip in the middle of one of the worst winters that British Columbia has seen in recent memory. Despite these low expectations, I picked up Sandy Boville and continued on to the lodge to meet Ian Hamilton, Tobias Sedlacek and filmer Mike Kvackay. Sandy had just come from hot lapping ropetows in Minnesota with the Level 1 crew, Tobias just got in from Sweden after a winter of filming street with The Bunch in Europe, and Ian from competing in slopestyle contests around the country. Everyone was stoked to get in some pow skiing and remained cautiously optimistic. Going to sleep with pouring rain and low hopes, we awoke to the seemingly impossible: three feet of fresh snow on the upper slopes.
We Arrived to the Fernie Wilderness Adventures Lodge in pouring rain and no snow on the ground. We woke up to this.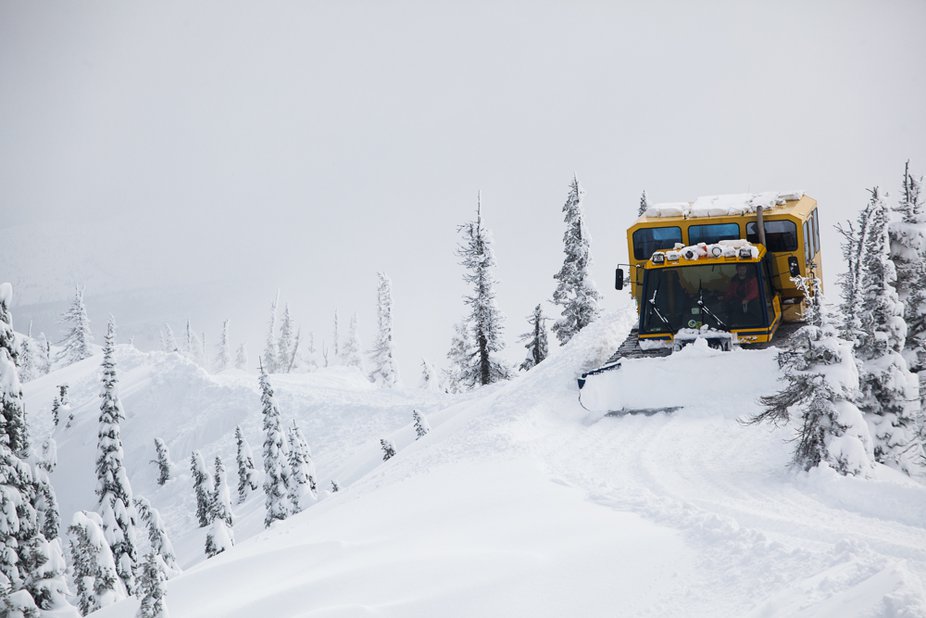 Most of our runs started off of this ridgeline, the highest point in FWA's Terrain.
FWA is located just south of the town of Fernie in interior British Columbia, where the nearby Fernie Alpine Resort averages close to thirty feet of snow per year. The operation's terrain offers a high enough altitude to keep the precipitation falling as light snow most of the year, even in a year like this, and tons of features packed into each run. Bottom line: it's a lot of fun. After driving up in trucks to meet the cat up closer to the snowline we rode up to the sweeping ridge that holds the ski terrain. Every day would start off with a "fun run," no cameras, just ripping around with the crew. Once the cameras did come out, there were almost too many options to choose from, with drops, pillows and features in every direction.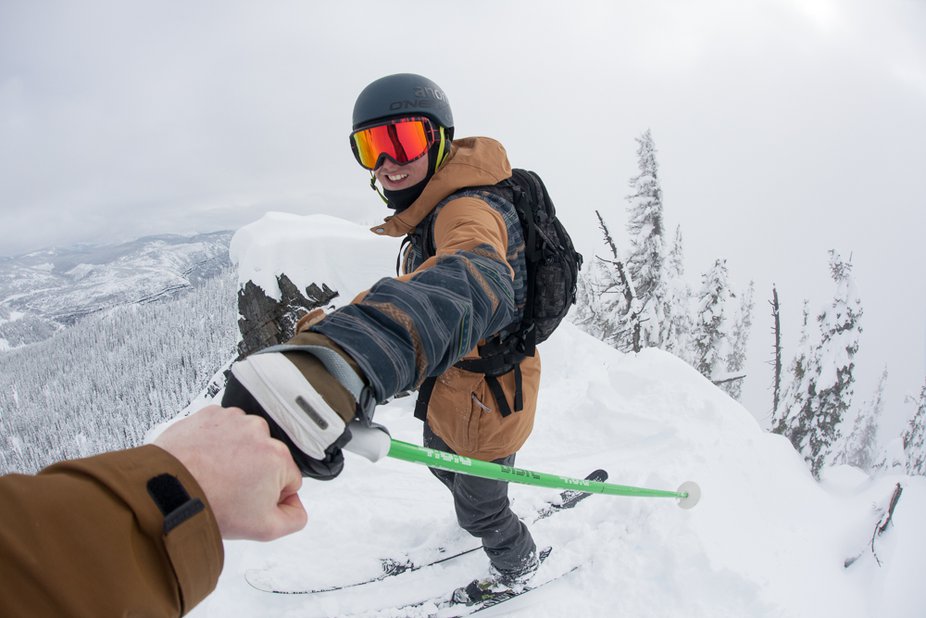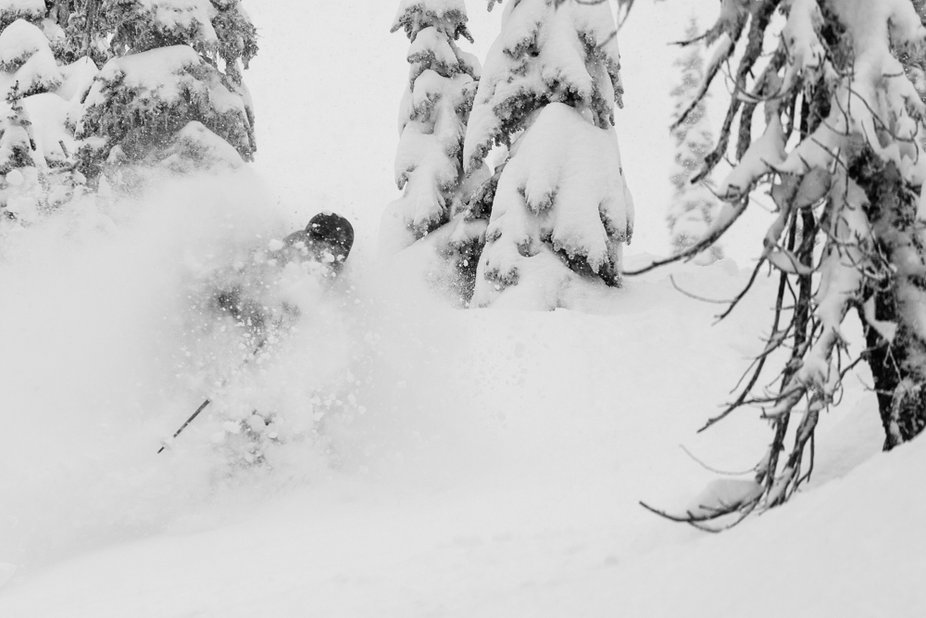 Yea, it was deep
Pictured: Sandy Boville
The super deep and heavy snow wasn't very friendly for the skiers trying to land tricks, with tomahawks aplenty, however, as the week progressed things settled out and let the skiers do their things. Each skier definitely brought their own individual style and mindset to the different features. This is where the terrain really shone, with so many options, letting each skier take their own interpretation. The heavier snow did make it incredibly easy to build hits and step out natural features, so easy that we only had to take our shovels out of our packs once or twice. Ian brought his hard charging style back to FWA for the third year in a row, as the "veteran" of the trip. He attempted, and stomped, some of the biggest airs all week. Sandy meanwhile ripped some of the smoothest lines in the "rock garden" zone, popping clean pillow hits left and right. And back for his second year in a row, Tobias brought his street inspirations to the backcountry, tapping, jibbing and manualling everything in sight. These different styles and the surprise snow made for a mellow vibe and constant smiles.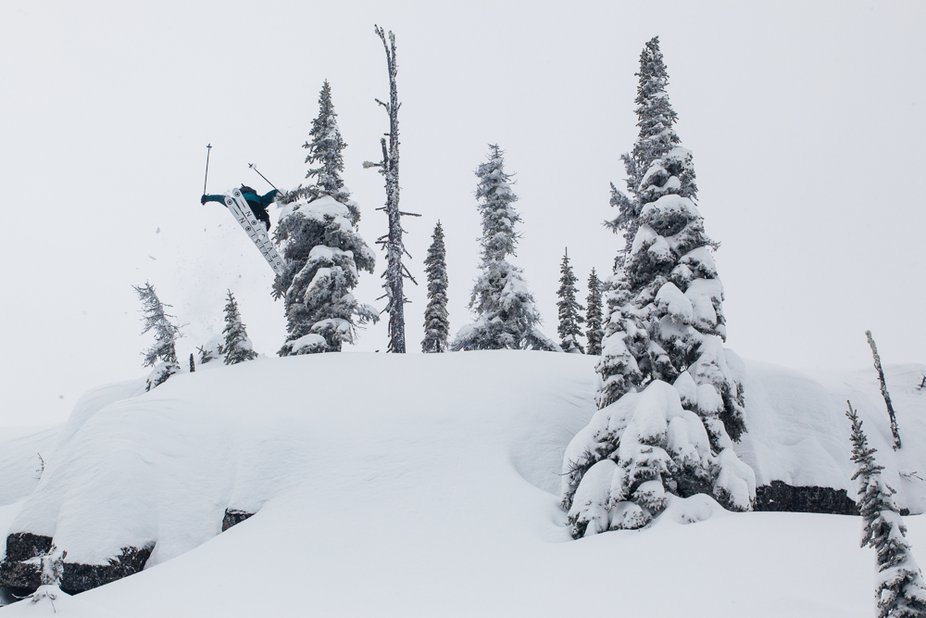 Pictured: Ian Hamilton
Revision Skis seems to be doing more right than just trip planning, with the athletes, the lodge's guides, clients and skiers worldwide have been having a killer time on the company's current two ski lineup. The company uses the motto, "Separate yourself," which definitely framed this trip for me. Each of these skiers brought their own unique outlook and background creating an awesome diversity and collaboration on the trip. When taken together, however, they represent the brand through their attitudes. These are all guys you see just out there doing their thing and having fun, and for a brand like Revision, who's not out to conquer the world, they fit in just right. Talking to each of the skiers individually, there is a common theme: no matter what they are doing, the skis are a ton of fun, and on a cat trip in British Columbia with three feet of new snow, that is exactly what we did.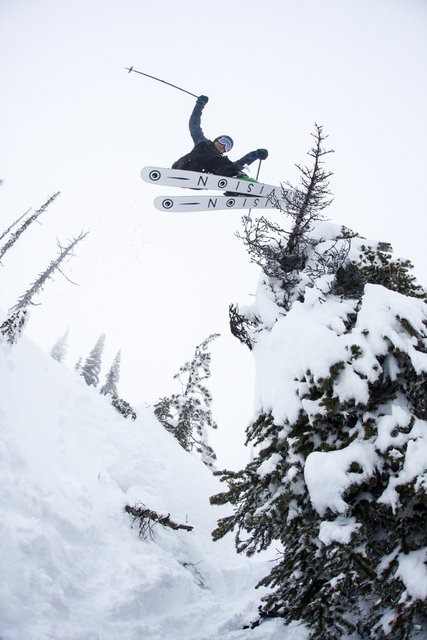 Pictured: Tobias
Look for video of the trip to drop this fall as part of the Revision Skis team movie
Find out more about Revision and check their skis out at revisionskis.com