Just under seven months since the release of the quite frankly mind blowing Is There Time For Matching Socks? The Bunch have come out swinging with another movie, LOVE YOU TOO. That I think will go down in the history books as another instant classic from the crew. This 16-minute offering is something special and I mean it when I say we are witnessing genius at work here. This piece is The Bunch's love letter to street skiing. They took the reins off for ITTFMS? and just went out and did their thing, this is them wholeheartedly giving back street skiing porn.
Spoiler alert: this one's really F***ING good.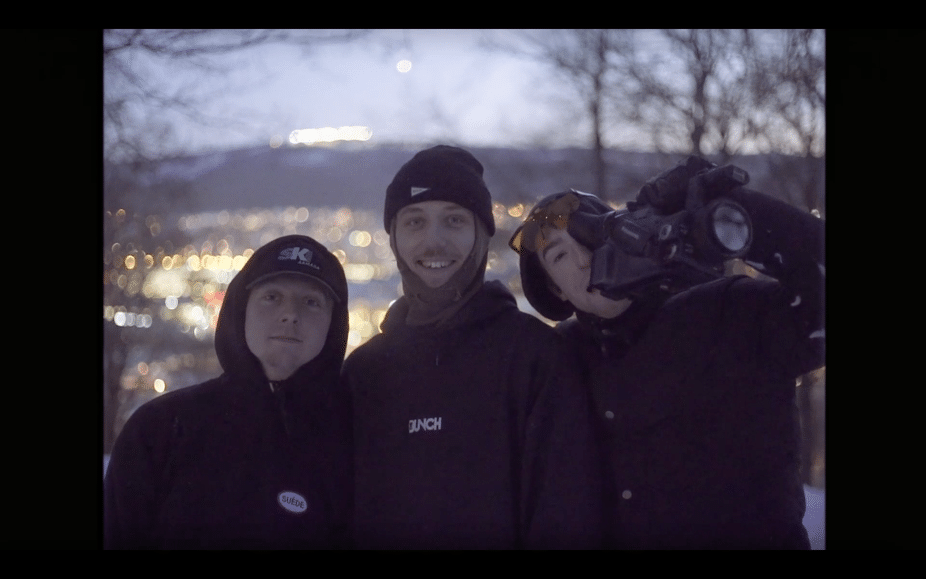 Oliver, Pär & Alex
It's hard to know where to start when it comes to breaking down a piece like LOVE YOU TOO. It's just so well done. To begin with I guess I'll say fans of more 'pure skiing' films will find this fits their tastes more than Is There Time For Matching Socks? I for one loved the places The Bunch took us to with ITTFMS? It showcased the evolution of; artistic direction, vision and of course, skiing The Bunch have become synonymous with over the years. ITTFMS? really felt like a culmination of this of this progression and truly felt like a piece of art as much as a mind-bending ski film. LOVE YOU TOO. is definitely no different, it just takes a more ski centric approach this time. I think those who prefer to be filled with skiing start to finish will love this piece and those who enjoy the artsy journey The Bunch have taken us on before will not be left wanting either, the signature style is still there.
Something that stands out to me every time The Bunch make a film is how well they bring the viewer into the moment. It's a pitfall of many big budget ski films that they can dehumanise how gnarly all the skiing is. Helicopter shots of Alaskan spines is the quintessential example of this, although I'll admit not the most relevant comparison given the context of this film. Even many high production value street segments can often leave us feeling detached from the unbelievable skiing we are witnessing and make us forget that we are still watching our fellow humans doing what they love. The Bunch have this insane ability to humanise gnarly skiing and bring the viewer right into the spots they hit with them. The filming and direction of LOVE YOU TOO. is phenomenal, there's no other word for it, the result is a feeling of immersion throughout. One cannot forget that these are a bunch (no pun intended) of friends putting in serious graft to produce shit they believe in and they bring you along on that journey with pure class.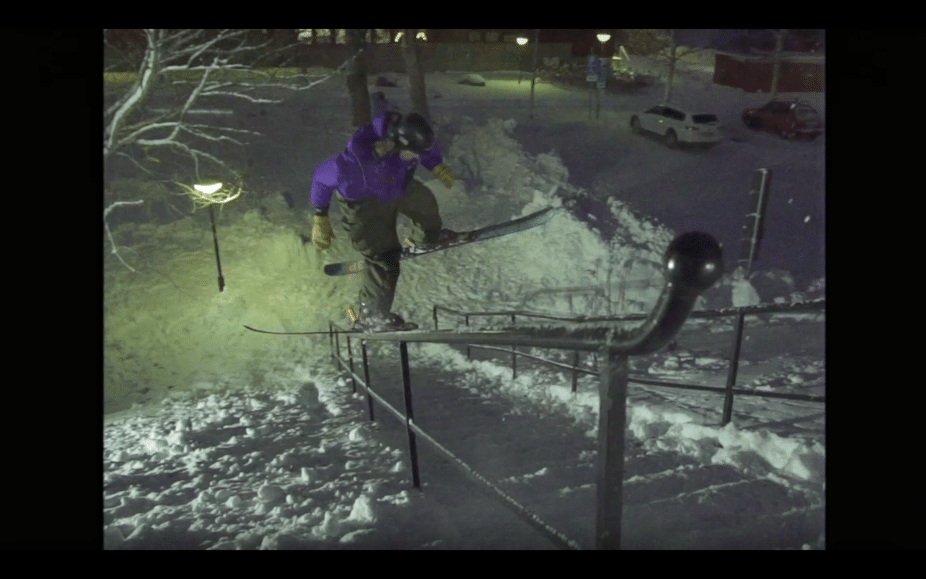 A special hit from Magnus Graner
The skiing is ludicrous and we all know when The Bunch drop content it's gonna be insane. Magnus Graner and Alex Hackel always come out swinging and set the bar high. The fact that they both have so many fresh shots for LOVE YOU TOO. is a true testament to how hard these boys work… remember it's fewer than seven months since the release of ITTFMS? and six months since Alex Hackel won silver in X Games Real Ski. To be stacking bangers at this rate is just bonkers. We are also blessed with the return of B-Mack and he doesn't disappoint; that cheeky smile, humour and style come back in spades and I'm here for every second of B-Mack screen time.
Other bits of skiing that I feel are seriously noteworthy – they're all noteworthy, just watched the damn thing – are Oliver Kalberg's shots, he has flourished seemingly exponentially since his SuperUnknown win and has been stacking street hammers every year. He drops one of the coolest rail transfers I've seen in a long while and his shots are all burly and have that tech we want from street spots. However, the standout among standouts for me had to be Hugo Burvall, we've known the man's a psycho for a long time but the clips that make up his part in LOVE YOU TOO. cement that notion. He's given pride of place in the film and rightfully so; his switch 2, pretz front 3 swap to switch needed so many god damn rewatches because it was so proper, so stylish and so insane. The skiing speaks for itself in so many ways so I'll leave it there. Oh, and some Blends get seriously bent – not surprised are you?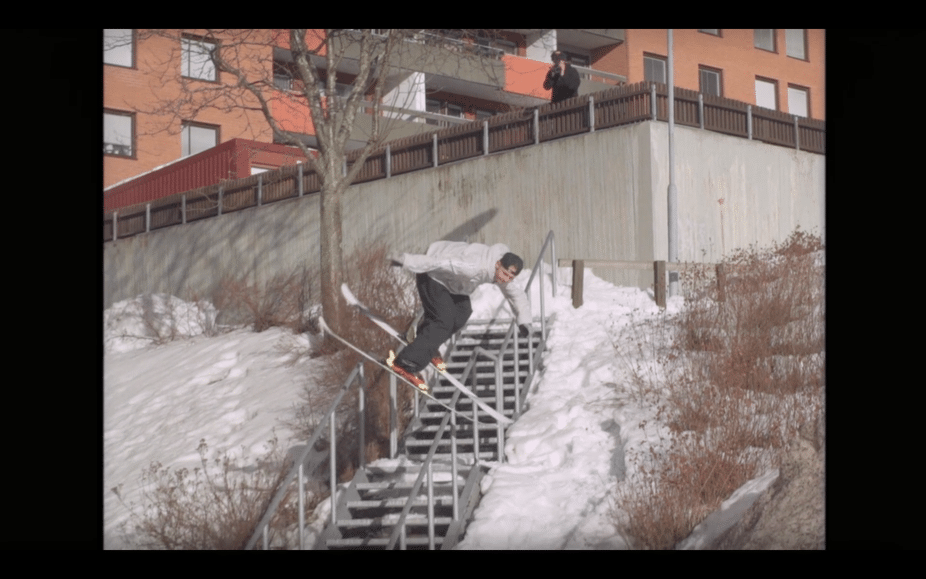 Oliver Karlberg pressing through the noses to finish off this dope line
The soundtrack to LOVE YOU TOO. also hits all the right notes (pun intended here), they have a unique ability to perfectly weight music in a film, use it to build tempo effectively and also as a tool to create and release tension. This is also something I think these guys do better than most out there.
It's amazing to see how The Bunch push the envelope of street skiing in a direction we never thought existed; and with such consistency. Creative spot selection was a highlight of this flick for me, each one is filmed and skied so perfectly that the result is just awesome. Take everything else I've said about this film aside and that trifecta is what makes it. Saying if you find good spots, ski it well and film it just right you'll make a good street movie seems like a redundant point to make, that may be the case. Once you've watched, or if you already have, I hope it doesn't feel that way.
The Bunch are something special. Is There Time For Matching Socks? really showed us that, LOVE YOU TOO. confirms it. Whether it's skiing to be artistic or street skiing for street skiing's sake you know these guys are at the top of their game. A joy to watch, I eagerly await the next release; it doesn't seem like The Bunch are slowing down!
_
Haven't seen it? Watch it yourself right now.