Words & photos: Julie Weinberger
It's a blustery, cloudy Sunday and 27 big mountain skiers are lined up at the base of Mackenzie Face in Revelstoke, BC for heli rides to the knife-edge top. This isn't some kind of photo shoot or guide course, but rather the finals of the Canadian Freeskiing Championships, stop two on the Freeskiing World Tour.
Prior to getting this rare contest opportunity, skiers endured two days of competition followed by a weather hold on Saturday. Qualification day was on the Separate Reality venue. While the venue lacked in options, skiers did not fail to get creative and jibby, separating the field for the following day's World Tour kick-off on neighboring North Bowl. This venue was chock full of options, letting skiers pick what kind of terrain suited their skiing best, from billy-goating to high-speed and open.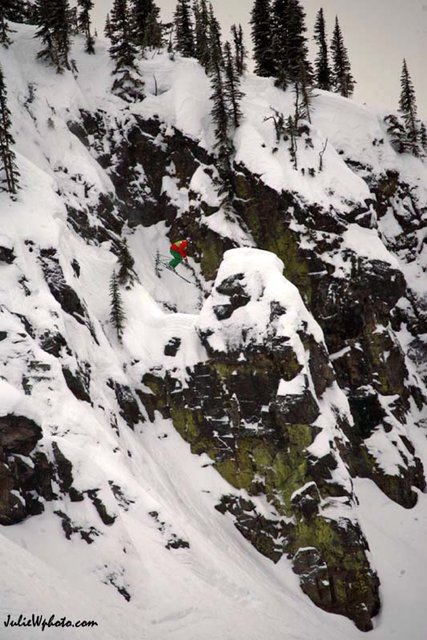 North Bowl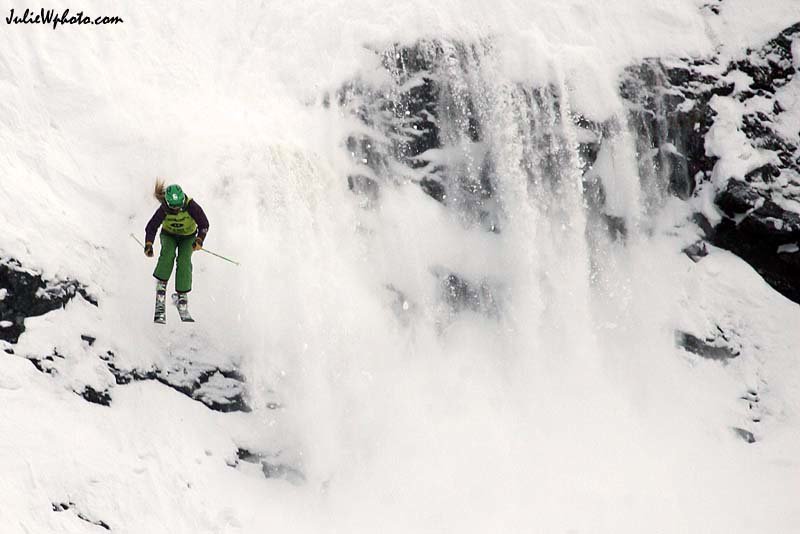 Jess McMillan launches one in North Bowl
From there, the field was cut yet again to get to 27, with Chopo Diaz and Janina Kuzma at the top. The fields are so deep these days that just six tenths of a point separated the cut off mark at 20 with the guy who finished 26th.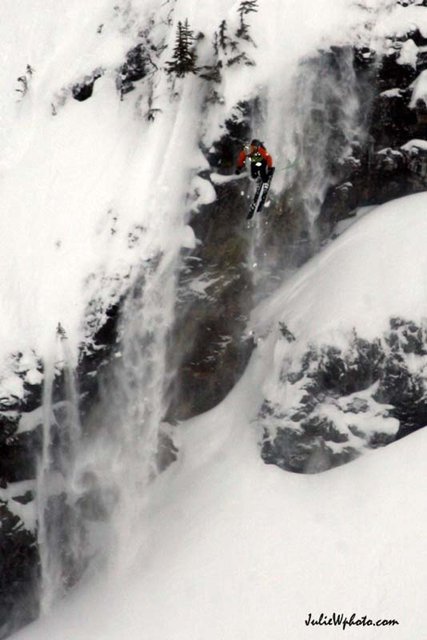 Caleb Mullen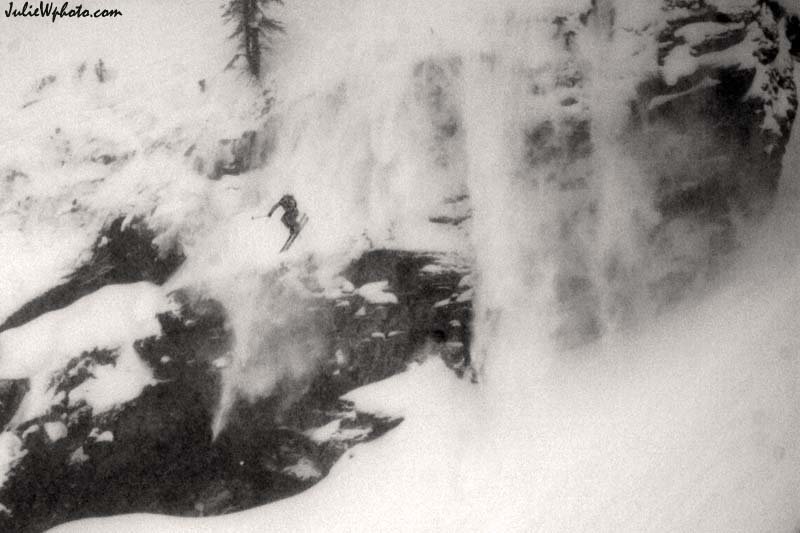 Cliff Bennett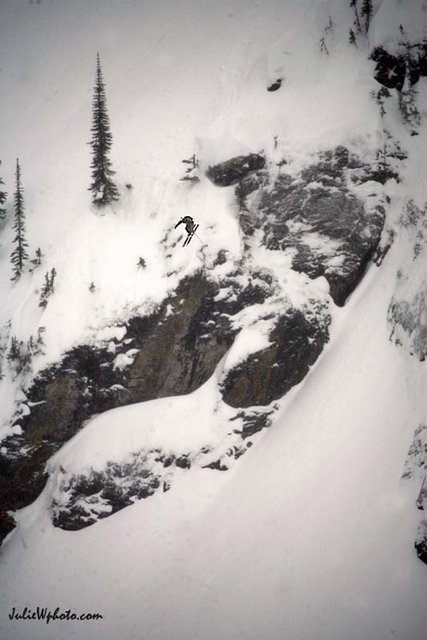 Didrik Falck-Pederson
With weather rolling in, contest coordinators were making haste, hoping to avoid using the Sunday weather spot. But, Mother Nature had other ideas. As athletes, spectators and event staff gathered by Mackenzie Face, the wind, snow and low rolling clouds left everyone wondering if the final would take off.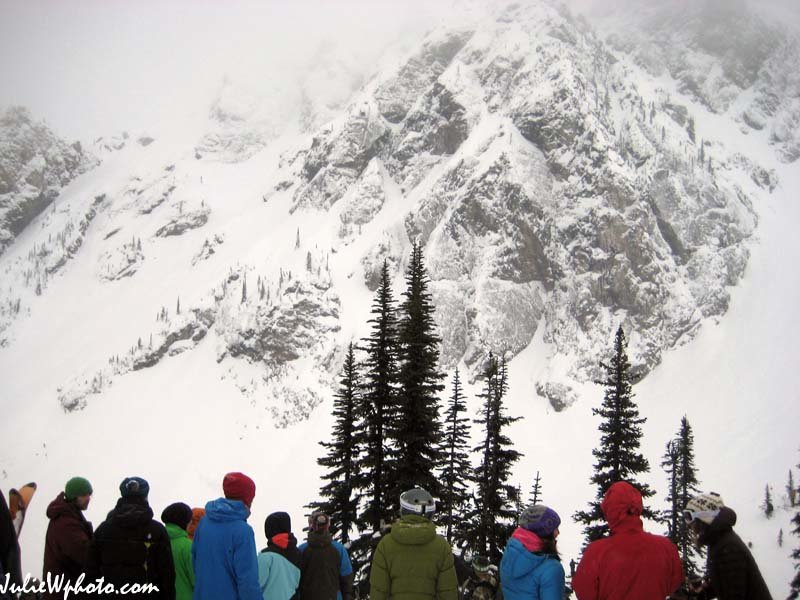 Hanging out, waiting for the clouds to lift enough to see the top.
And, go off it did. It was almost surreal when the clouds lifted high enough to see the top of venue. The heli engine fired up, and within 20 minutes the women were at the top, ready to take on the gnarly face.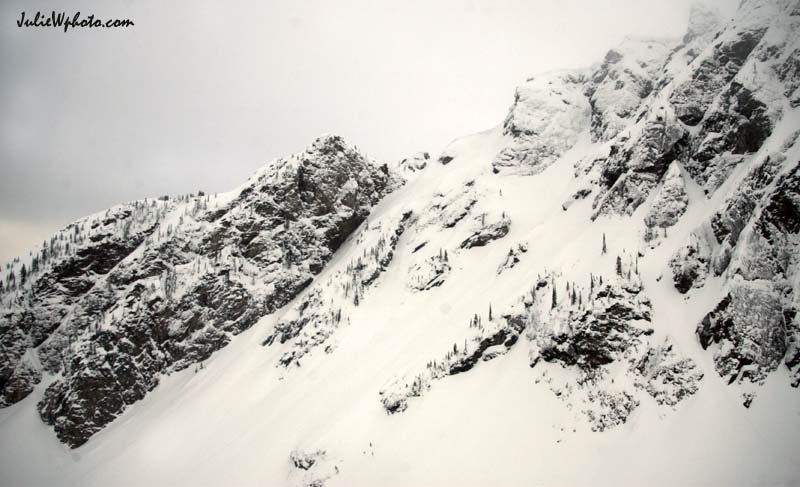 Mackenzie Face looking crisp.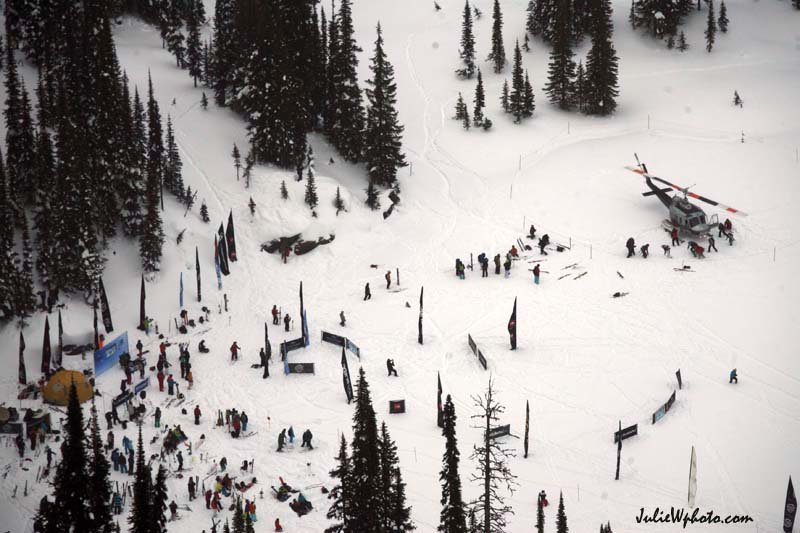 After waiting for the clouds to lift, it was show time. The heli dropped skiers off on top of Mac Face.
Jess McMillan, who came into the final in second place, took the win, easily sending the biggest air out of the women. Jacqui Edgerly, in third place after Friday, came in a close second, skiing the middle line and hitting a double stager. She was the only skier to choose that line. In her first big mountain event ever, Angel Collinson took third place and the North Face Young Gun award. Day one's leader, Janina Kuzma had a bobble in her run, throwing her out of contention.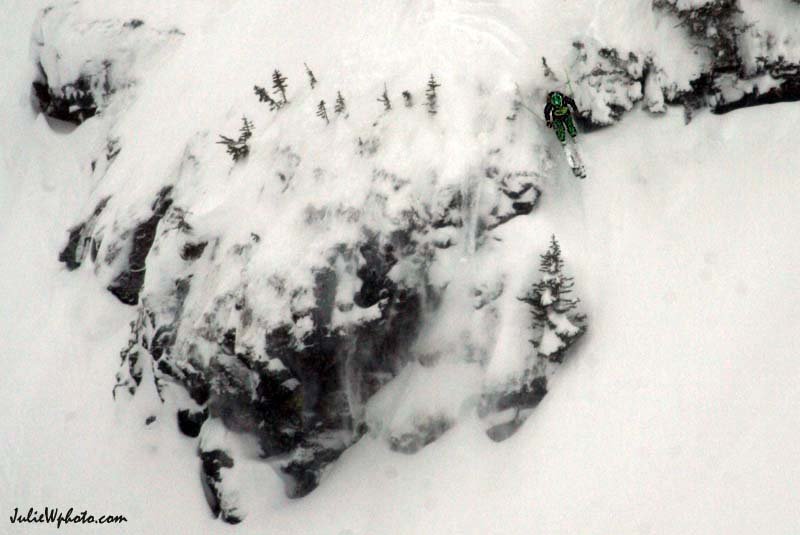 Jess McMillan, en route to first place.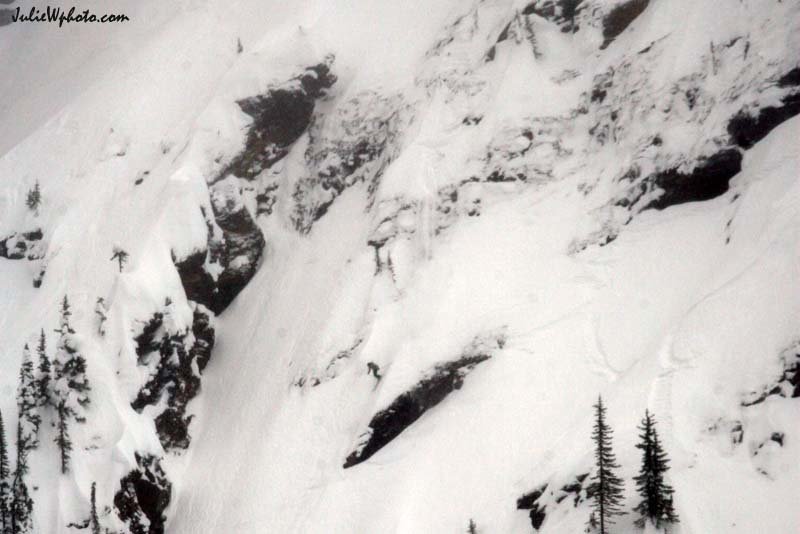 Jacqui Edgerly, just behind in second place.
Then, it was time for the 20 men to hit the face. From fluid, fast lines with few airs to one or two big hitters, we saw it all. Arne Backstrom, Day one's third place finisher, ripped GS turns down the center of the face faster and cleaner than anyone else by a long shot. Backstrom was so fluid, it was tough to tell the difference when his skis were on the ground or in the air. He did not go the biggest, but he was the only skier to hit that middle line. This landed him on top of the podium and with a Sickbird belt buckle. Julian Lopez sent the largest air of day at around 80 feet, landing him in second place while Luke Nelson rounded out the podium in third. Drew Tabke skied a great line on the looker's right side that would have landed him in the top three had he stomped his gigantic bottom air back flip.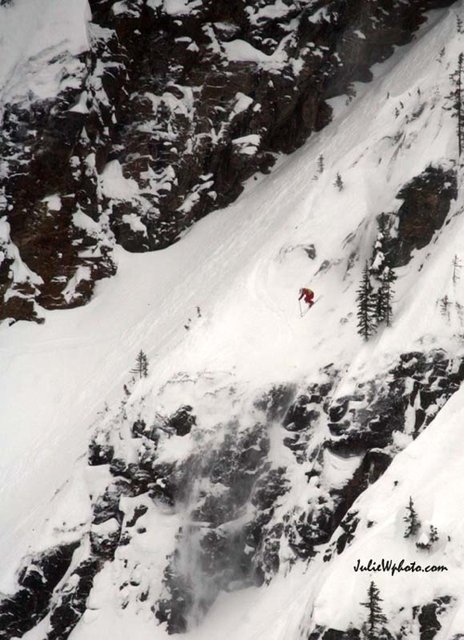 Second place finisher Julian Lopez sent this one a good 80 feet from the top of this rock face.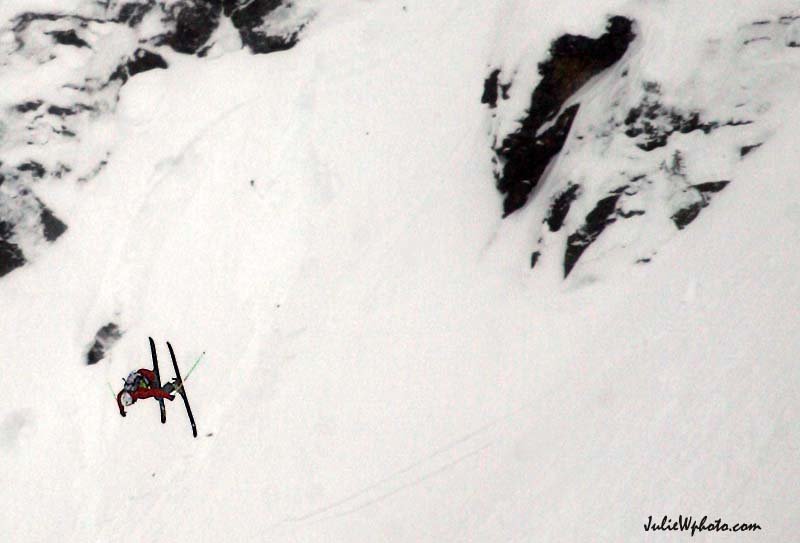 Drew Tabke...back flips in big mountains!
It's now Sunday evening, and it's still blustery and snowing. As we go into party mode tonight, everyone is hoping to drink it deep for the next few days of skiing around Revelstoke.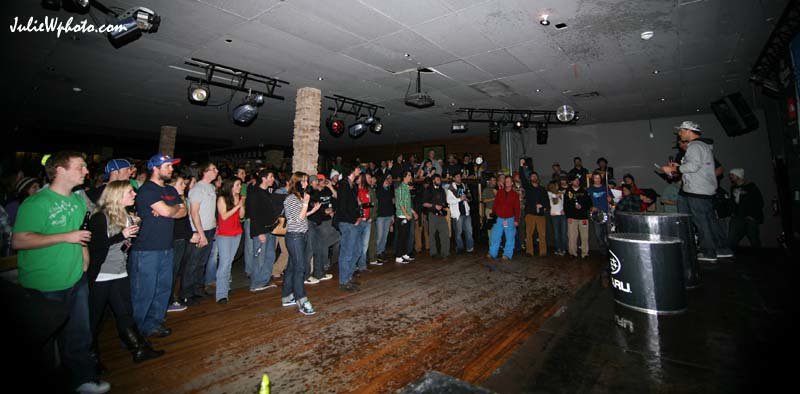 Shout outs to MSI and Revelstoke Mountain Resort for putting on a phenomenal event in a magical place as well as for lining up choppers for the finals to make the event that much better.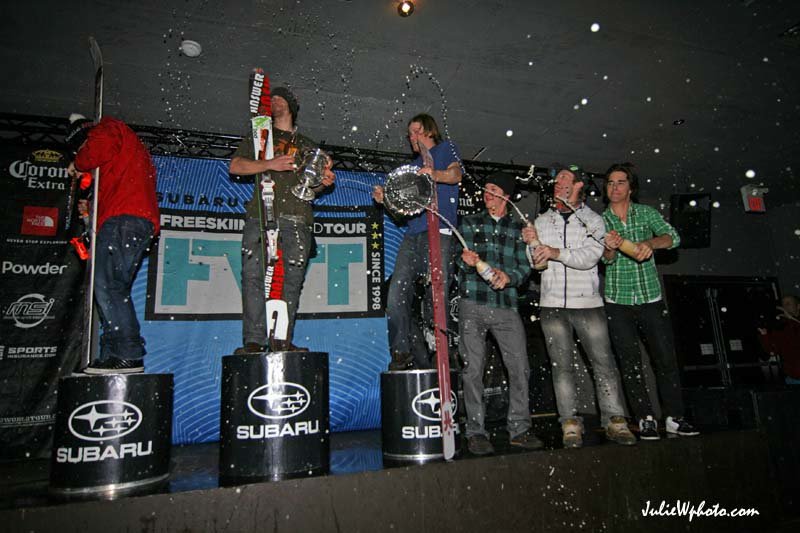 Julian Lopez (2nd), Arne Backstrom (1st), Luke Nelson (3rd), Aaron Schmidt (4th), Grffin Post (5th), Ryan Sullivan (6th)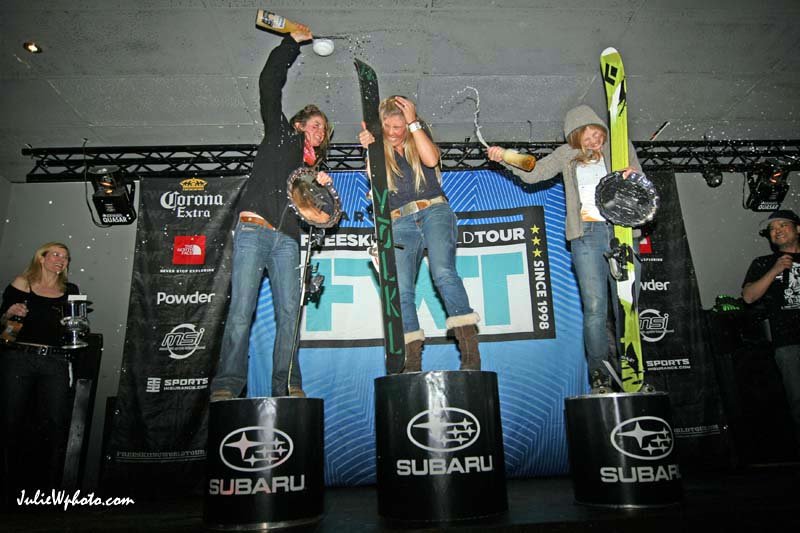 Jacqui Edgerly (2nd), Jess McMillan (1st), Angel Collinson (3rd)