In The North Face's ongoing search to uncover new and progressive outdoor talent, the company sought out alternatives to the traditional freestyle skiing and snowboarding competition structure. The All Mountain Open Series (AMOS) is a first of it's kind digital platform where skiers and snowboarders submit a dream big mountain competition run, shot from anywhere in North America, Canada and Europe.
A panel of ski and snowboard industry professionals and judges met at Brighton Resort outside Salt Lake City, UT to view and score AMOS video submissions. AMOS is a part of The North Face's Peak2Park Virtual Competition.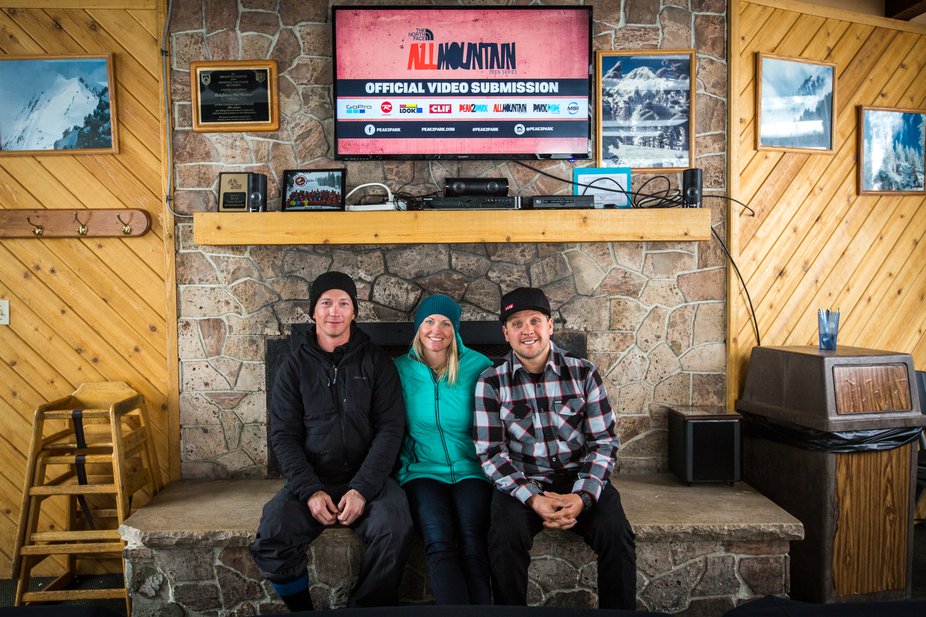 AMOS Ski Judging Panel (From left to right) Judge 1: Pep Fujas, freeski legend and co-founder of Nimbus Independent ; Judge 2: Michelle Manning, former freeski competitor and Freeskiing World Tour judge ; Head Judge: Max Kuszaj, IFSA judge; Judge 3: [not pictured] Ben Wheeler, former freeski competitor and Freeskiing World Tour judge.
Men's Ski
A wide variety of terrain, tricks and styles made judging the 20 men's ski finalists a unique challenge. The top competitors all finished with close scores, throwing 12's, double backflips and huge airs filmed around the globe. First Place Finisher Sawyer Thomas' (Jackson Hole) run had it all—big mountain lines, solid tricks, and fluid style with no hesitations.
"He really encompasses everything and was creative from start to finish."—Fujas.
"His double hand drag cork 3 was really creative and his best trick of the run."—Kuszaj
http://www.newschoolers.com/videos/watch/864326/Sawyer-Thomas-Takes-the-Cake?c=52504
Florian Goeller's (Whistler) relaxed style stood out against his variety and difficulty of tricks. Docked points on energy, Goeller made up for it in trick difficulty and control.
http://www.newschoolers.com/videos/watch/864327/Florian-Goeller-Makes-it-Look-Good?c=52504
He spins both ways, has solid grabs and is super smooth. I liked his nose butter switch 5 a lot, makes me want to go ski that really bad! He makes it all look easy."—Kuszaj
Ian Hamilton (Alta) stomped a huge backcountry switch double misty 12 safety earning him the AMOS Ski Best Trick award. Hamilton also won the new CLIF Bar King of the Mountain award for his submissions in both Slopestyle and All Mountain categories.
http://www.newschoolers.com/videos/watch/864554/Ian-Hamilton-is-King-of-the-Mountainhttp://www.newschoolers.com/videos/watch/864325/Ian-Hamilton-Stomps-Pyramid-Gap?c=52504
Women's Ski
Freeride World Tour Competitor Sydney Ricketts took time out of her busy tour schedule to put together a winning run, featuring steep, technical lines, solid terrain management and a good mix of linking turns to airtime.
http://www.newschoolers.com/videos/watch/864332/Sydney-Ricketts-Wins-Big?c=52504
"Ricketts made some really good, fast turns. You can tell she is a strong skier. She picked through some pretty hairy terrain."—Fujas
"She had a really controlled turn, speed checking on some boney, technical, terrain. She was in full control of her skiing and remained fluid throughout. Good combo of point-of-view and outside shots."—Manning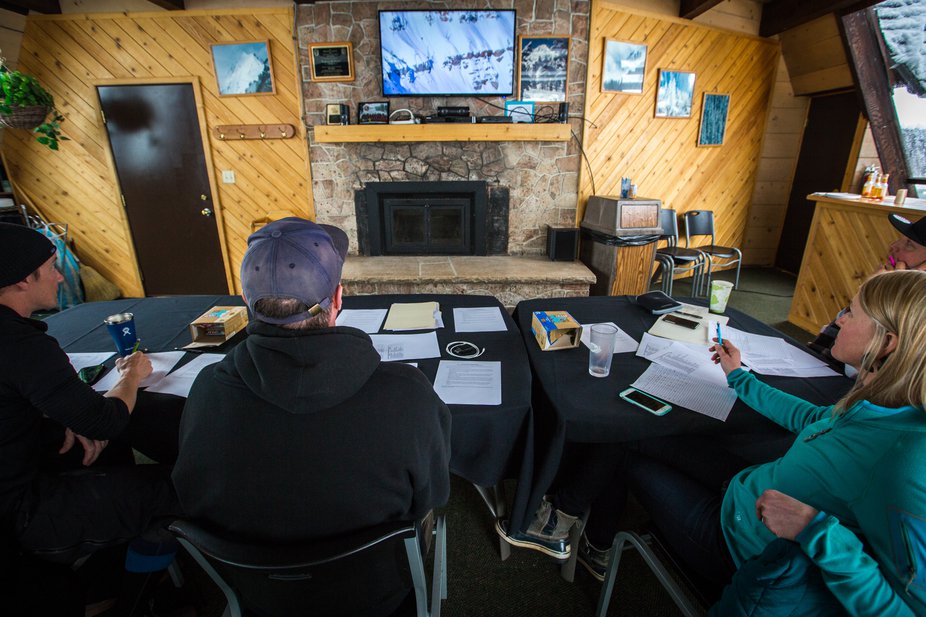 Men's Junior Ski
Cole Richardson (Lake Louise) submitted a run that was well beyond his years. 2016 marked Richardson's first competitive season, as he traveled with the IFSA North American Champs, placing first at Whistler. Keep an eye out for this young gun with a bright future ahead of him.
"He skis like he is much older than 15. He has good style and control. His run included a sick double drop, double backie and a big powdery pillow line."—Wheeler
The All Mountain Open Series introduced three grand prize filming opportunities. Each grand prize winner will be sent on an all expense paid trip to ski/board and film with The North Face athletes and includes travel, ground transportation, lift tickets (if applicable) and lodging. Thanks to CLIF Bar for partnering on the Mountain Maven Award, open to one female Peak2Park competitor who competed in either AMOS or the Park and Pipe Open Series (PPOS).
Grand Prize - SKI
We checked in with The North Face athlete Tom Wallisch at Seven Springs who is currently filming with the 2014, 2015 and 2016 PPOS Grand Prize winners. Wallisch was excited to announce Good Company's choice for this year's AMOS Grand Prize Winner—Florian Goeller (Whistler).
"Florian has a great video full of spinning both ways off backcountry jumps, big airs and gnarly lines. Think he'd be an awesome addition to a Good Company backcountry trip!"—Wallisch
CLIF Bar presents Mountain Maven Award
CLIF Bar and The North Face Athlete Hilaree O'Neill is excited to announce her choice for the Peak2Park Mountain Maven Award.
"Congratulations to Sydney Ricketts, you have been chosen as the 2017 Mountain Maven. Congratulations, you sent in an awesome video and good luck!"—O'Neill
Check out the full judging report and results HERE.