Words & photos by OC
In my 15 years in the ski industry, it has become easy to recognize true talent when I see it. Travis Steeger was a shining star. His sponsor me video was the best I have ever seen come across my desk at Armada: double front flips off 50 foot cliffs, 40 foot cab 900's off cliffs with his jacket open?!?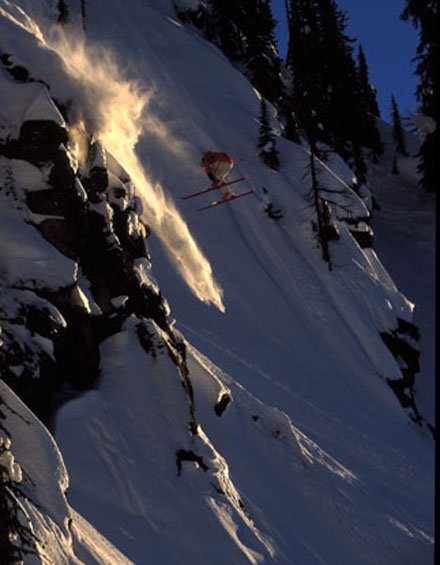 His sponsor me video was more entertaining than many pro skier's video parts. We signed him up immediately.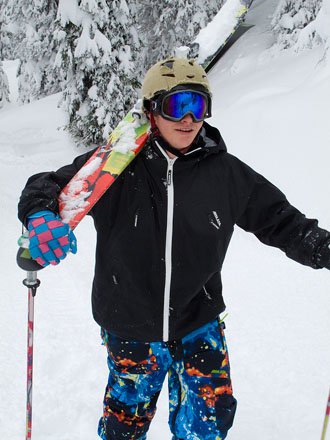 Always stoked...Travis Steeger
Travis was a breath of fresh air in the ski industry and his potential was limitless.
Travis' life ended too soon, victim of a hit and run in Fernie, BC while crossing the street early Sunday morning. The car didn't stop at the cross walk and Travis was taken from us.
It was Travis' birthday that night. He was 19 years young.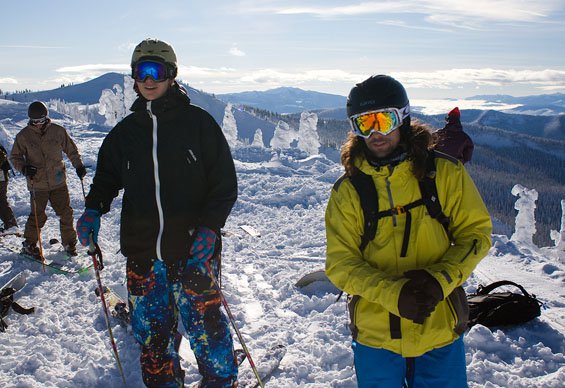 Travis and JP up in the Kootenays.
Having just spent time with him on a trip with him at Baldface Lodge, I was privileged to get to know him. He was the rock star of one of the powder capitals of the world, Nelson, BC. I never met anyone there that didn't love him. His skiing to a casual observer surely would have appeared crazy and maybe even a bit loose canon, but he was calculated and smart, and so entertaining to watch.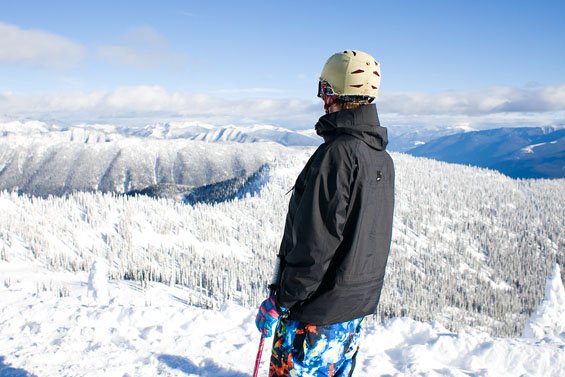 On top of a mountain in the Kootenays was where Travis liked to be.
Travis loved snow and he was never cold, he was a true powder child. He had to tow out of Baldface behind a snowmobile for 15 miles in the freezing dark, when we got to the bottom, I expected him to be so beat up and bummed, but he was so stoked. "That was awesome!" He was just beginning to experience the life of a sponsored skier and loving every minute of it.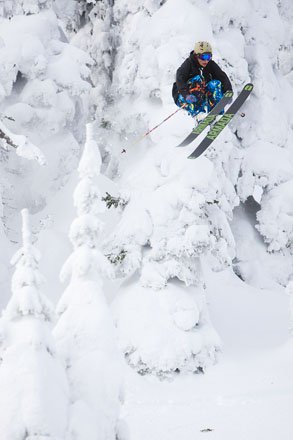 Charging some snowy trees.
He was a quick learner and so stoked to be in the mountains. He learned handplants in one day with Riley and JP, and apparently he just did a switch backflip to 180 to front flip off a natural cliff, which has never been done before.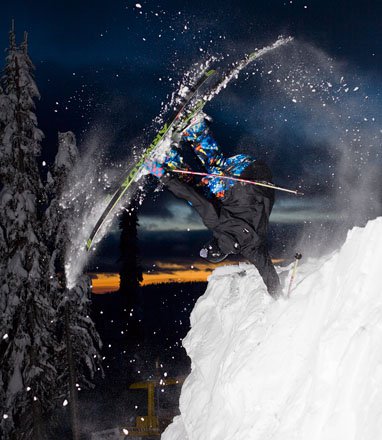 Travis doing his first handplant ever.
Travis was nice enough to drive me four hours to Spokane on a very snowy night last month just so I could make my plane to fly home from Nelson. I got to learn quite a bit about him on that drive, he had decided that he would study medicine in University and wanted to be a doctor so he could travel the world and help people without access to good medicine. Med school would have been really easy for him cause he was so damn smart. Some of his family friends said he was a certified genius. But he really just loved hucking big cliffs into the famous powder of the Kootenays and skiing lines at Whitewater, the local hill. He was already a Nelson local legend at age 18. We talked for four hours straight on that drive and our 45 minutes detained in the US Customs Office, and we didn't speak much about skiing at all. In the ski world, that's pretty rare, most 18 year old sponsored ski athletes don't have much to say about anything else but skiing. Travis had opinions on the world, he read novels, and worked on the biggest puzzles I have ever seen in his spare time.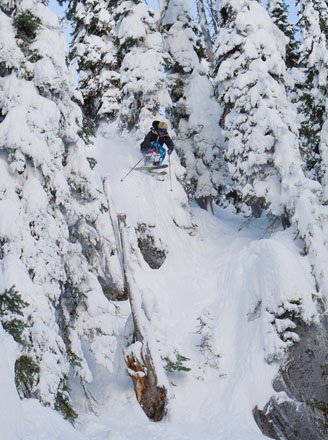 Travis Steeger, cliff jumping master.
Travis will always be a part of the Armada Family and we will miss him dearly. We send our love and heartfelt regards to all of Travis' Friends in Nelson and his family in Ymir.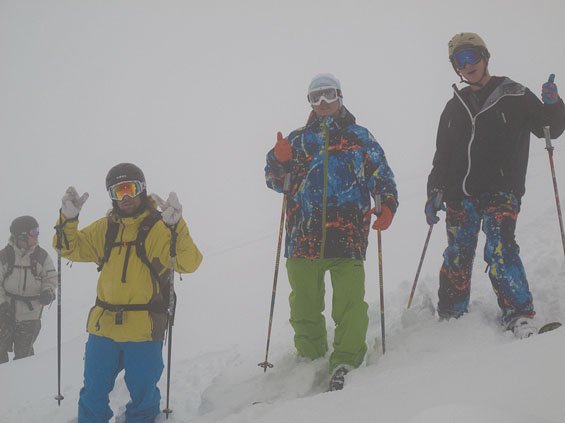 JP, Riley and Travis in a little white out.
May the Fresh Breeze that is Travis Steeger blow through the Kootenay Mountains of British Columbia forever.