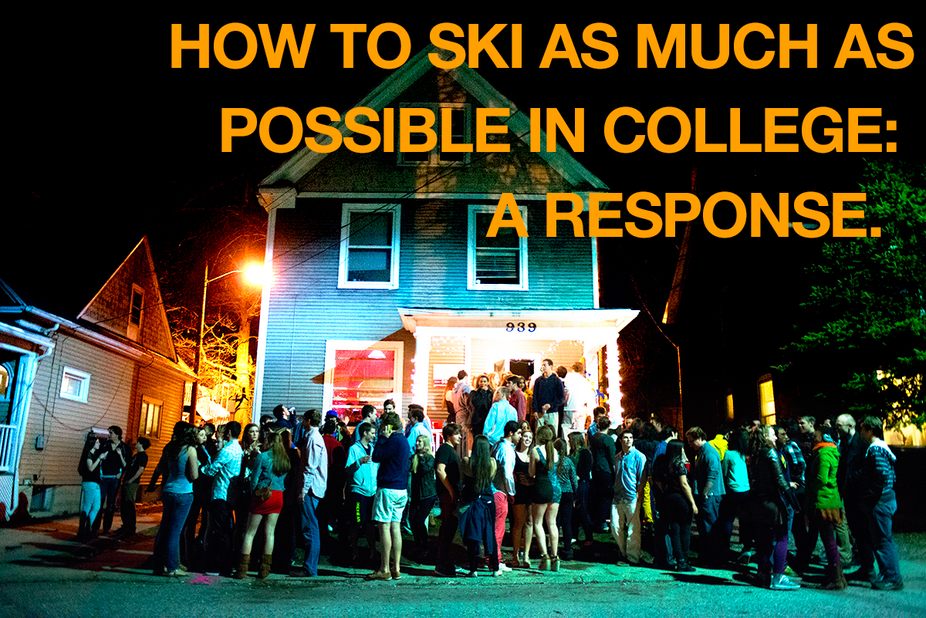 This is a response to Erica's article: How To Go To College And Ski As Much As Possible
http://www.newschoolers.com/news/read/How-To-College-Ski-Possible#1tjiF05Brh3dM0is.99
What's the best way to go to college AND ski your brains out? Great question, friend!
Well, the answer isn't what Erica suggested.
The real answer is: you can't. It's impossible. College requires you to "be in class" and "take tests" and "turn in homework."
One time, I failed Organic Chemistry because I was in Canada and apparently you aren't "allowed" to take tests in Canada.
The only real way to go to college and ski as much as possible is to:
A) go to online school
B) drop out
C) build a teleportation device
There you go folks. Pick one of those three options and you can ski as much as you want! Personally, I recommend online college.
I failed two classes, but I got an A in drinking.