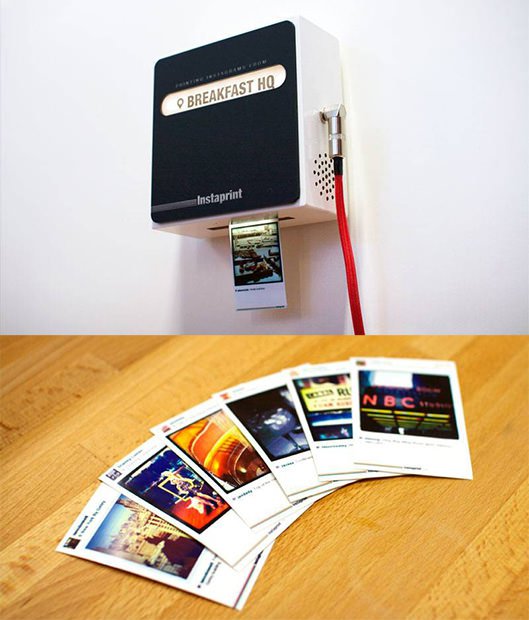 One year ago we featured a novel new device called Instaprint, which is a location based photo booth that lets people create instant Instagram prints by simply tagging their photos with a specific tag. It constantly scans Instagram for its tag, and when a photo is found, it's immediately printed out as a Zink print. Now Breakfast, the company behind the prototype, is trying to turn it into an actual product. They're trying to raise half a million bucks through Kickstarter, and $400 will allow you to preorder your own.
Here's the promo video:
To demonstrate the device in action, they've even set up a live webcam pointed at two Instaprint printers that use the tag "#instaprint". Simply add that tag to a photo, and you'll see it pop out of the printer!
Instaprint [Kickstarter]