Words by Jeff Schmuck
As we reported earlier today via UnofficialNetworks.com, the world of skiing has lost another legend, as Jamie Pierre was tragically killed in an avalanche while skiing in Little Cottonwood Canyon, Utah. He was 38.
According to multiple reports, Pierre, who was most well-known for his record breaking cliff jump on a 255-footer in Grand Targhee, Wyoming in 2006, was skiing with a friend (who was uninjured in the accident) in the area of Snowbird Resort (which has not yet opened for the season) when he triggered an avalanche that swept him off of a cliff. He was not buried by the slide, but was pronounced dead on the scene by rescuers.
Jamie Pierre's record breaking cliff jump.
I had the pleasure of spending a bit of time with Jamie over the years, and found him to be an extremely kind, positive and enthusiastic individual, who was always sporting a wide and infectious smile on his face. Most of all though, as so many others who had the opportunity to be around Jamie can attest to, he was devout. He was devout to his family, devout to his religion, and devout to his skiing. Jamie is survived by his wife and two children, and our deepest and most heartfelt condolences go out to them during this difficult time.
In lieu of his very unfortunate passing, a series of tributes to Jamie have been posted online by Powder, ESPN, Freeskier, TGR (who spent many years filming with him), and others, which offer additional details on the accident along with a look at the numerous and impressive contributions he made to the sport over the course of his career, and we strongly encourage you to check them out to help celebrate the memory of the legendary Jamie Pierre.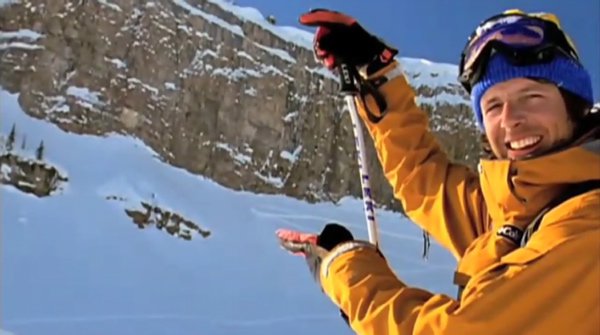 RIP Jamie Pierre. You were an amazing human being and a truly kindred spirit, and you will be dearly missed.