The Second Annual Beartooth Summer Session is set to begin on Wednesday June 20th, 2012. The session includes four days of discounted lift tickets, lodging, meal plans, free 2012/2013 ON3P demos, a free big mountain slopestyle competition, an after party in Red Lodge, and guided backcountry skiing with Beartooth Mountain Guides.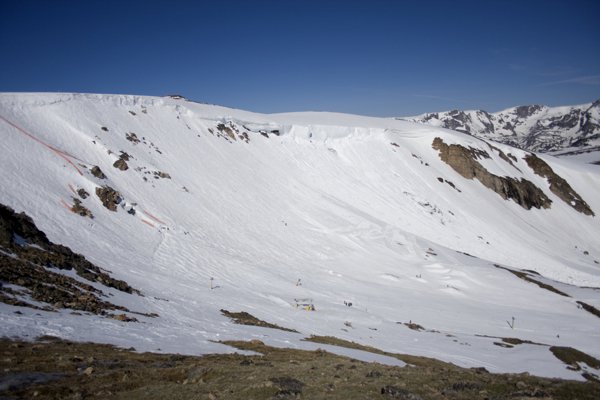 In addition to the lift accessed skiing on Twin Lakes Headwall, the Beartooth Mountains provide skiing options ranging from easy boot packs to multi-day tours, all year long. Red Lodge Summer Ski Camp on Twin Lakes Headwall provides technical steep skiing, cornices, chutes, drops, rails, and jumps all accessed via two high speed poma lifts. Backcountry tours vary from 30 minute boot packs to multi-day expeditions. Lodging is available at Westminster Spires Camp, located 10 miles from Red Lodge and 13 miles from Beartooth Pass.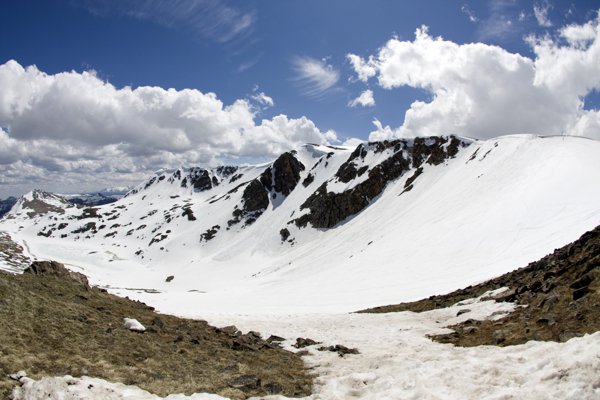 Discounted lift tickets, gourmet meals, and economical accommodations are all available for purchase on ON3P Skis' website. A Beartooth Summer Session Pass is available and includes three lift tickets, four nights lodging, a free Phar North/Beartooth Summer Session t-shirt, raffle tickets for swag giveaways, and a meet and greet welcoming dinner. The Beartooth Session Pass costs $270. A gourmet meal plan is available and includes steaks, breakfast burritos, spaghetti, fruits, veggies, and other quality food. The meal plan is available to pre-purchase for $45. Pre-buying the meal plan will be 35% cheaper than buying each meal individually and there is no guarantee on the amount of food that will be available to purchase on site. Lodging is also available on a night to night basis for $35 per night. Anyone staying in the cabins needs to bring their own bedding or sleeping bag.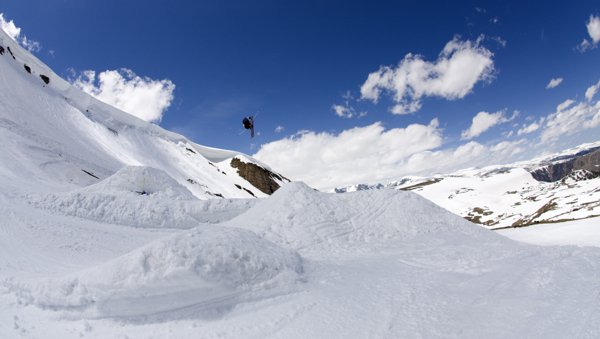 The session will peak with a big mountain slopestyle competition on Saturday, June 23rd. Entry is free and while supplies last, each participant will receive a free Phar North/Beartooth Summer Session t-shirt. Classes and divisions will be established closer to the day of the event. The course will feature cornices, chutes, drops, jumps, and rails. The Bull 'n Bear Saloon in Red Lodge is hosting the after party on Saturday night. Red Lodge Taxi will be available for transportation to or from town.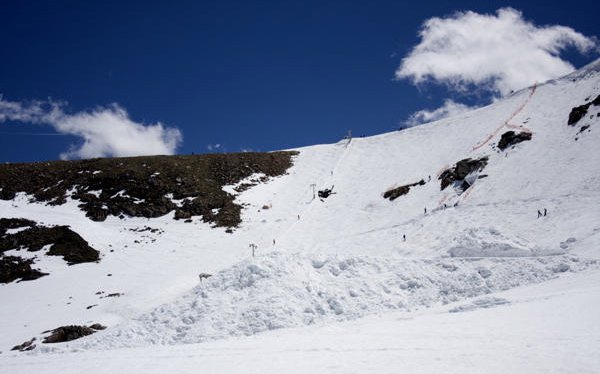 Over $6,500 of gear has been donated from Outdoor Technology, ON3P Ski Company, Saga, Trew, Bloom, Crash Pads, Mystery Ranch, Kink, and Phar North; including skis, jackets, backpacks, and lots of other gear. Gear will be distributed as contest prizes, raffle ticket items, and special giveaways during the session.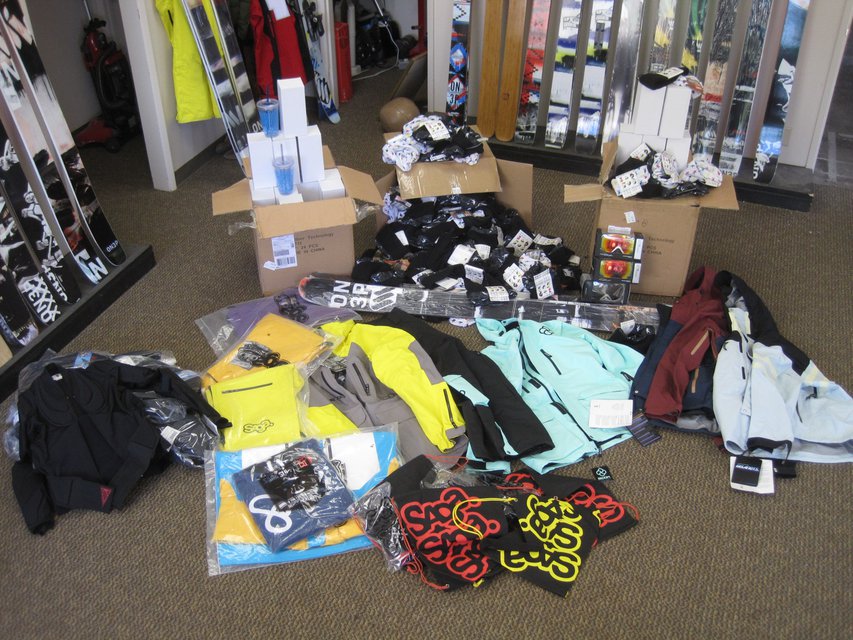 That's a healthy amount of swag!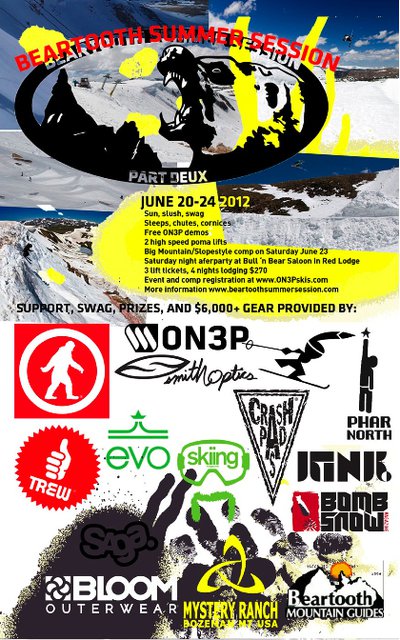 For more information on the Beartooth Summer Session, check out ON3P Ski Company's website at http://www.on3pskis.com or http://www.beartoothsummersession.com, and to register for the session, please click here.