RED has come on board as the Official Helmet Sponsor of the Camp of
Champions so to celebrate we're giving a free RED Helmet to everyone who
signs up for Day Camp of Overnight Camp in the next two weeks.
The Camp of Champions, is home to what is the largest and best
Slopestyle Park in the world every summer, and is where you want to be this
summer. Having the ability to ski a park double the size of any other
camp's park in Whistler - a park that is so packed full of hits, features
and rails that you can connect into so many different lines in a single
run that Jeff Schmuck and Mr. Bishop say "there's 25,000 hits" (There isn't that many but it feels like it)This and our amazing coaches is what make The Camp of Champions so special.
With the COC park being so large, there is a pro line of jumps, a big
line, medium lines and beginner lines so no matter what your ability level, there is more than one jump in the size you like.

The rails at COC are as amazing as the jump lines. With more rails than
you would believe could be packed into one park, the COC Rail Garden is
back with rails of every shape and size that you can connect into lines so you
can hit more rails in one run than you can hit in three runs of other
parks in Whistler.
The Camp of Champions has the incredible Big Air Bag that lets you learn to go big and then actually go big. Because of the design of the bag, you can go big or small into the same bag removing all the intimidation that usually is involved with jumping into and air bag.  We also have the O'Neill Bag for learning all the doubles and triples you could ever want to learn.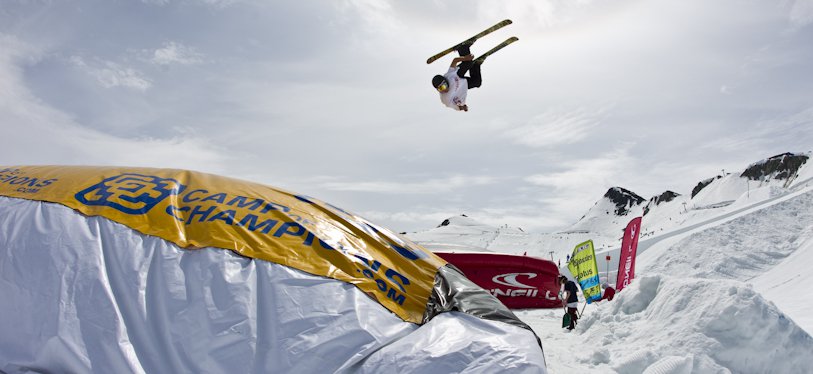 After sending it all day on the Glacier in the COC park, you can keep the shred dream going in the evenings as well. With "The Launcher" a COC invention that replaces water ramp training, you can perfect your slopestyle tricks from 3PM -10PM every night of camp. We also have our Snowflex rails that you can session at the same time. Don't forget "Bounce" the epic trampoline training facility that The Camp of Champions has for it's exclusive use every summer. No camp has more shred packed into a day than COC.
The Launcher Video
Bounce Academy
The Camp of Champions is the best priced camp anywhere this summer so
come hit it with Bobby Brown, Jossi Wells, Tom Wallisch, Tucker Perkins
and all our amazing coaches like Sean Pettit, Joe Schuster, Reed
Speedman and so many other pros that you'll feel like you are in the
XGames.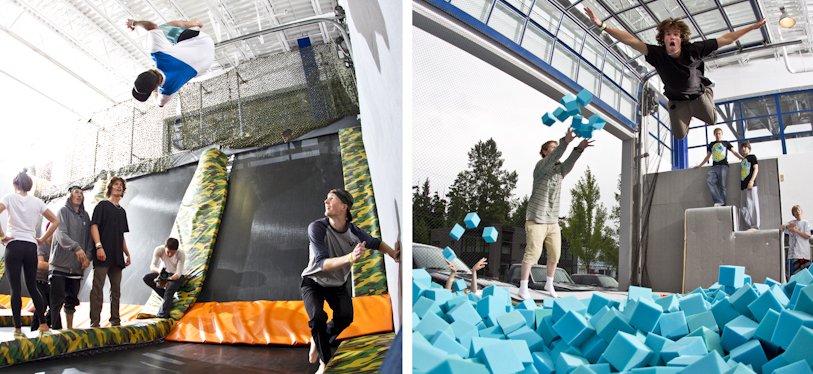 Click here to find out more about how to have the best week of your life,