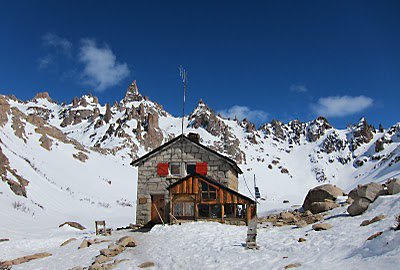 I wrote an article for ESPN about Refugio Frey a while back, but I had more photos I wanted to share. The trip to Frey was all time, it was the reason I extended my ticket to stay longer in South America. Pictured above is the hut, Refugio Frey.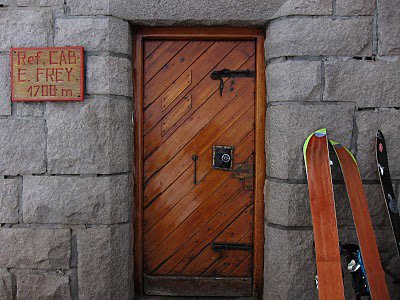 We skied from the backside of Cerro Catedral then skinned up to Frey. For 130 pesos we got dinner, breakfast, and a place to sleep.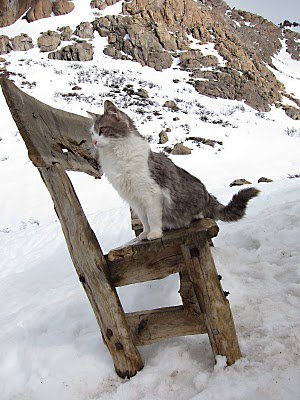 We were greeted by the house cat hanging outside.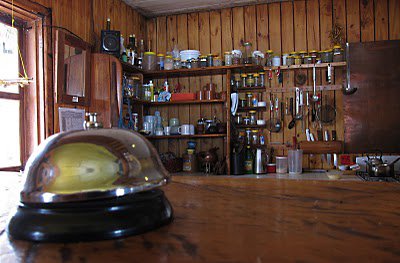 While the other guests and caretaker were off skiing, we unpacked our sleeping bags to lighten our load and claimed our beds in the bunk-room.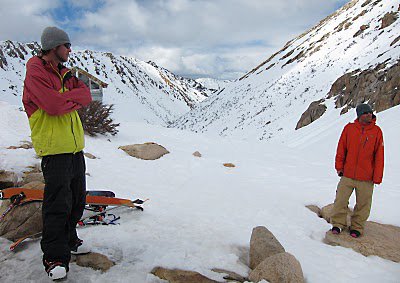 The crew consisted of Pete and Skylar (pictured above), Conway, and myself.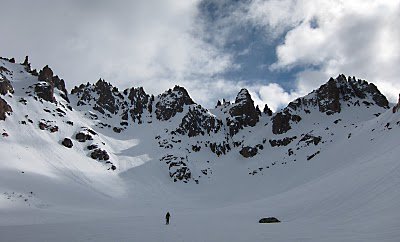 With lighter packs we picked out our line (the obvious chute to the right of the center) and headed our for a skin. I haven't skinned much and realize now that a touring setup would be nice to have. The trekkers held up, but weren't the best on the icy slope.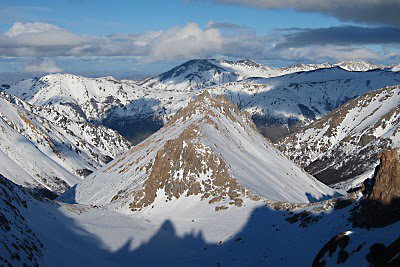 The view from the top was nothing short of breathtaking. Frey is in the left saddle.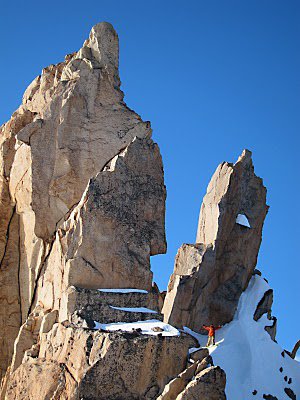 After we had a moment to check out our surroundings we dropped into our line. Here's Skylar stoked at the top of the run! The granite spires surrounding Frey were looking mighty enticing to climb.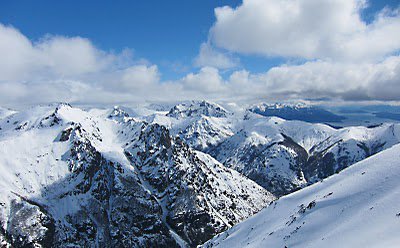 In the summer months, Frey becomes a climbing mecca and the lake is encircled with tents. It would be amazing to stay there for the spring, ski and climb everyday, and camp in a snow cave until the seasons change.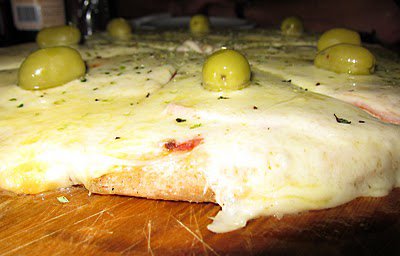 The snow on our run wasn't ideal. It was late in the day and parts of our run were solid ice, but the adventure and views were well worth the skin. Tired and hungry, we arrived at the hut and ate this amazing pizza cooked by the caretaker. The caretaker usually stays at the hut for 40 nights on end and then another person will come in and caretake for the next 40 nights. Not a bad gig! Other than keeping Frey in order and cooking for guests you get to ski amazing terrain and meet a ton of people passing through from all over the world.
We stayed one night and left in the morning for Cerro Catedral. I wish we could have been out there for longer, but it was still worth changing my ticket. I can't wait to come back next year and explore the surrounding mountains with better conditions!!!