BIGGER, HIGHER, FURTHER - Red Bull Playstreets - 16 February in Bad Gastein
The event that fascinated 5500 spectators through the "Bad Gastein Spell", and attracted the 16 top New School Skiers from ten nations last Winter, is going to step up a notch on 16 February 2008. Red Bull Play Streets 2008 promises to offer a breathtaking show on a challenging course with additional obstacles and even better athletes.
A rigorous qualification procedure, as well as the new and exciting event layout, will demand an extra portion of freestyle skill from the athletes. This year's tough competitors won't make it easy for last year's champion, Charles Gagnier (CAN), to defend his title.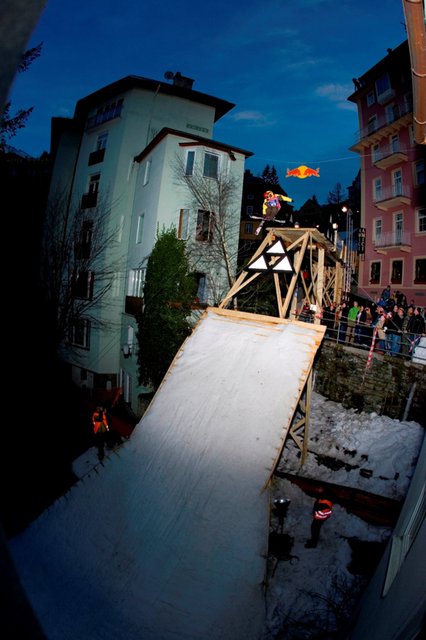 photo: Elina Sirparanta
The Sequel on 16 February 2008 will ensure a top notch freestyle show in the centre of Bad Gastein. With a daunting Kicker right at the start - which has been moved 50m uphill - Gaigner, X-Game Champion  Simon Dumont(USA), New School Ski legend JP Auclair(CAN), and further international adepts such as Jacob Wester(SWE) and the Völkl athlete Russ Henshaw(AUS) will tackle this ultimate challenge head on.
This unique spectacle, which brings the athletes from Funparks right to the village centre - making their astounding performances accessible for a wider public - will thus achieve new dimensions. The top-class starting field alone can bear comparison to the legendary X-Games line up. Spectacular slides on rooftops, road gap jumps and stylish jumps amidst the spectators promise to be a true eye's delight.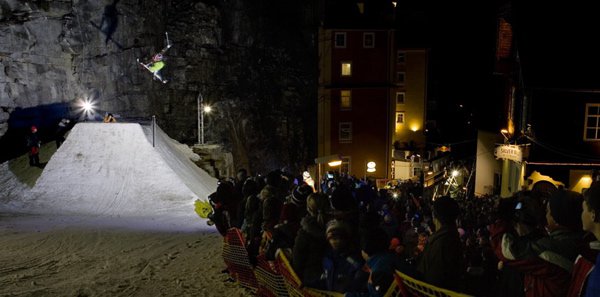 photo: Elina Sirparanta
Scoring will once again be carried out by an expert judge panel. Creativity, acrobatics, style and secure landing are required - and that is what the judges are going to be looking out for.
"It was really tough last year already. I have heard a few rumours about this years course - and I am really looking forward to it. Last year quite a few athletes actually thought the course might be impossible to accomplish. I expect 2008 to move up one level", declares freestyle icon Sven Kühnle from Germany.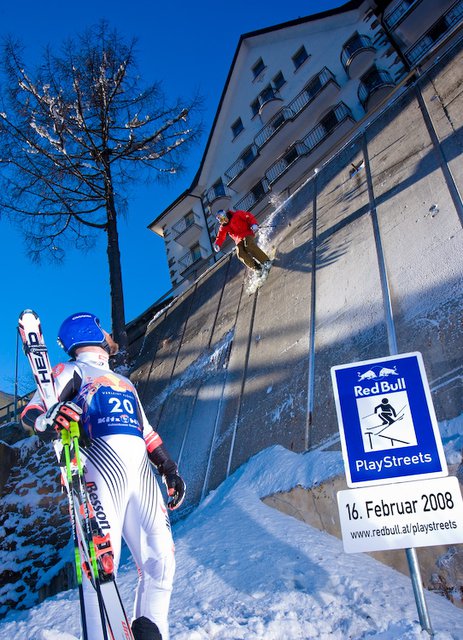 Red Bull Playstreets
Location: Bad Gastein
Date: 16 February 2008
Further information at http://www.redbull.at/playstreets