Words by Jeff Schmuck
Photos by Mashon Mashon/Red Bull Content Pool
Video by Charlie Grinnell
Last weekend, the good people at Red Bull put many a smiles on the faces of the eclectic Vancouver ski community by bringing the first North American installment of Red Bull Jib Ski Kings to Cypress Mountain.
The Red Bull Jib Ski Kings is an urban-inspired slopestyle event that began in 2011 in Italy (where two annual installments have taken place since) before making its triumphant way over the pond to the Great White North of the Western Hemisphere.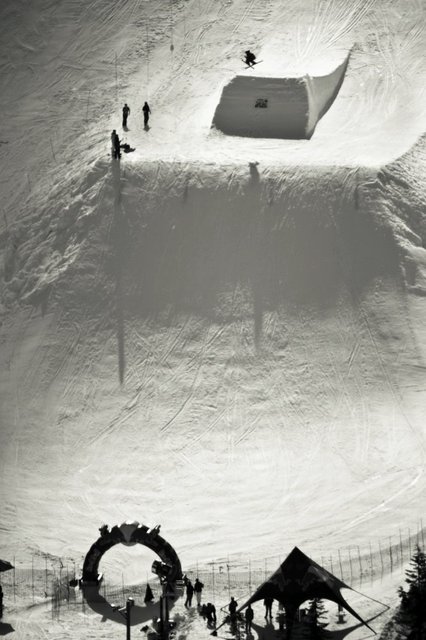 Throughout the day, 80 male and 9 female competitors of all ages and abilities took to the jib-infested course, which began with a kicker over an Oakley-brand field goal-style feature before spreading out into a wide and diverse canvas of rails, boxes, jibs and jumps.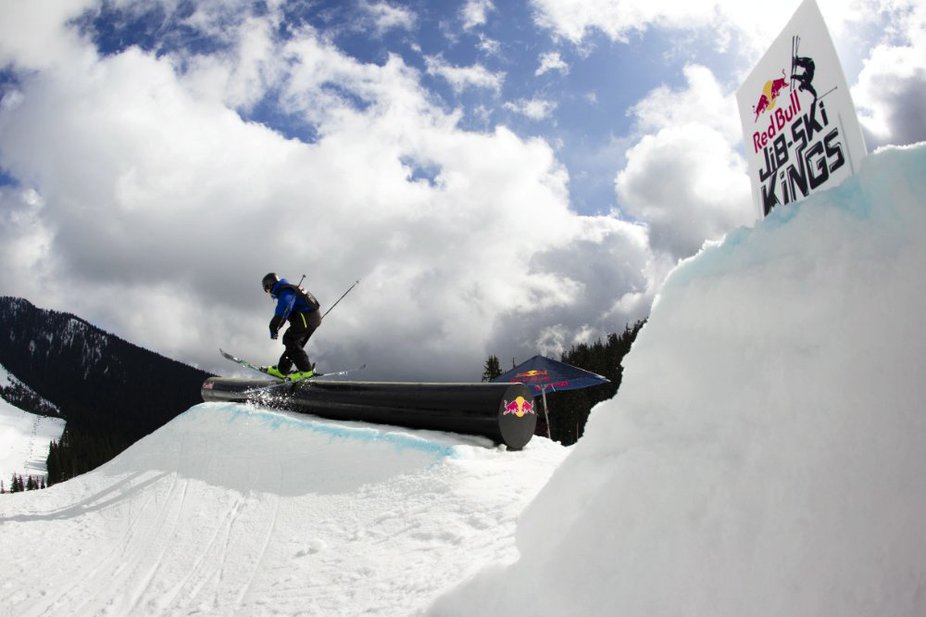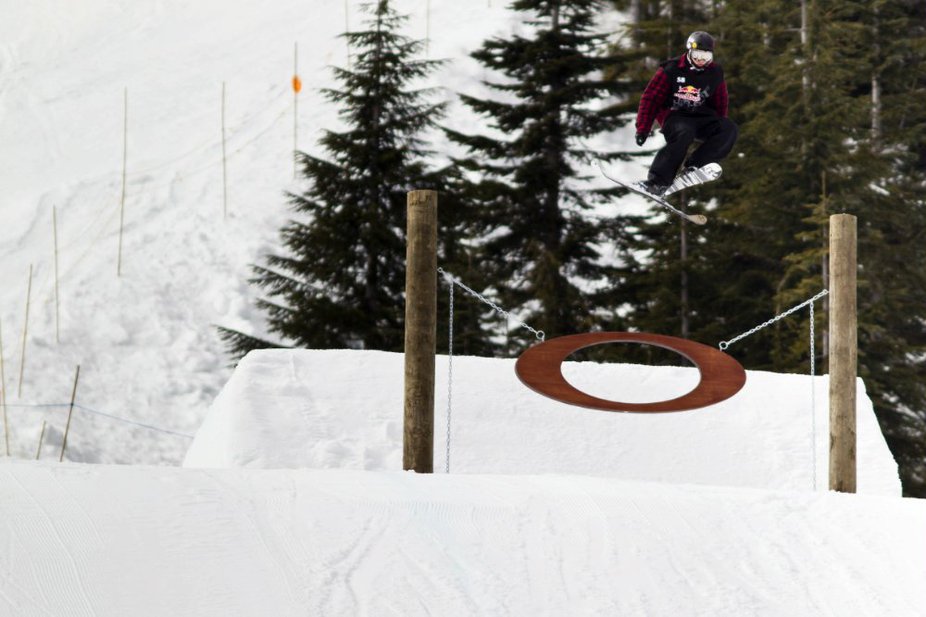 The entire event was run on a jam format basis, beginning with the 80 men, who were given one hour to strut their stuff on the course as many times as possible before the esteemed panel of judges (including Sean Pettit, Max Hill, Carl Fortin and Myles Ricketts) dropped the hammer to cut it down to 10 finalists.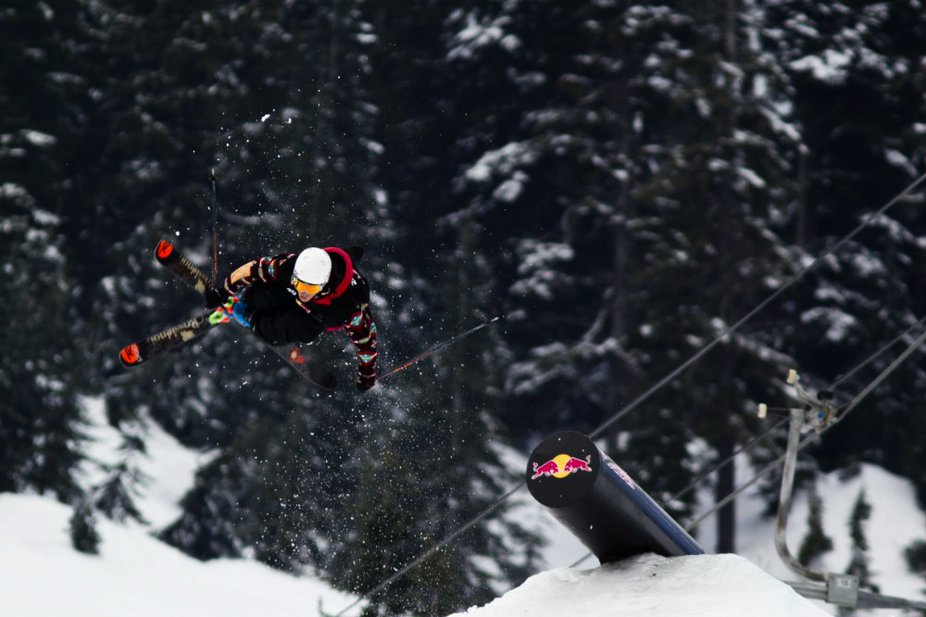 Many a picture perfect flatspins were thrown off the cannon rail near the bottom of the course.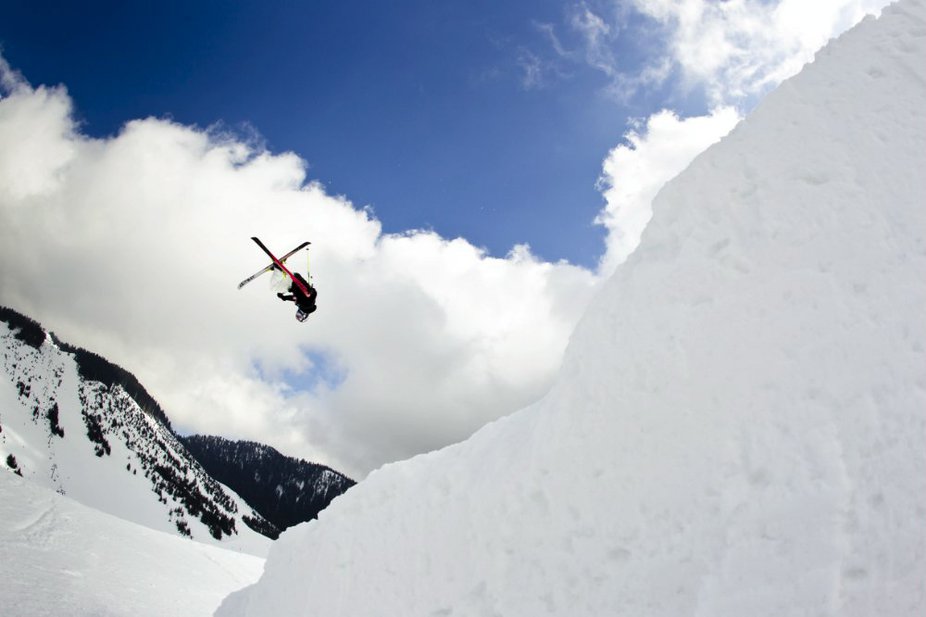 Mack Jones, mid-double underflip 9.
Following the men's qualifying round, the ladies got their kick at the can, as the nine competitors in attendance were also given an hour jam session for their chance at the podium, which was eventually graced by the presence of Elena Gaskell in third, Kiera Beyers in second and Annalise Fitzgerald in first.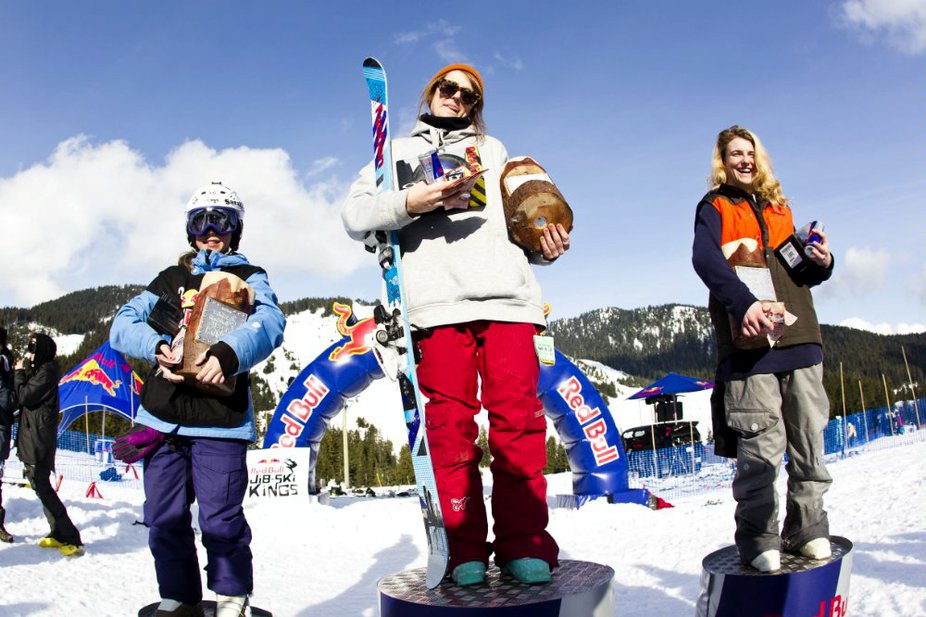 Elena Gaskell (3rd), Annalise Fitzgerald (1st), Kiera Beyers (2nd)
In men's finals, a very honorable mention goes out to Max Morello, who just 24 hours after winning The Canadian Shield at nearby Mount Seymour won Best Trick (aka Pettit's Pick) and a pair of snazzy Oakley googles, and Rob Heule, who placed fourth with his unique brand and style of urban wizardry.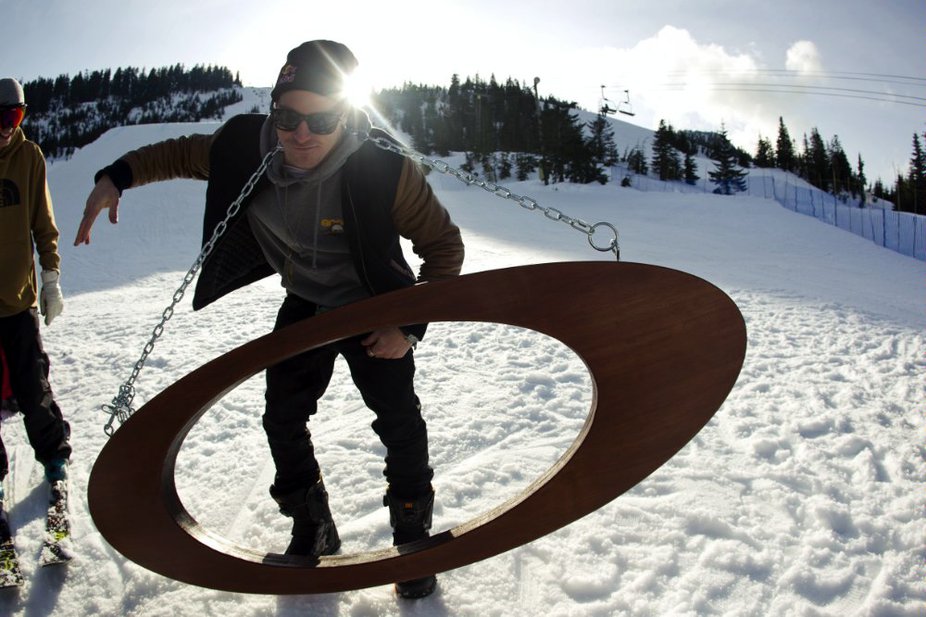 Head judge Sean Pettit and his new bling.
In the end though, it was a Whistler-based sweep of the podium, with the multi-talented Liam Casey in third, Mr. Nice Guy Mack Jones in second thanks to switch-ups galore on the rails and a double underflip 9 on the bottom jump, and the one and only Corey Vanular in first, who made his return to the top of the podium for the first time in years thanks to his full-blown destruction of every feature in his path and some butter cork 7's and 9s on the bottom jump.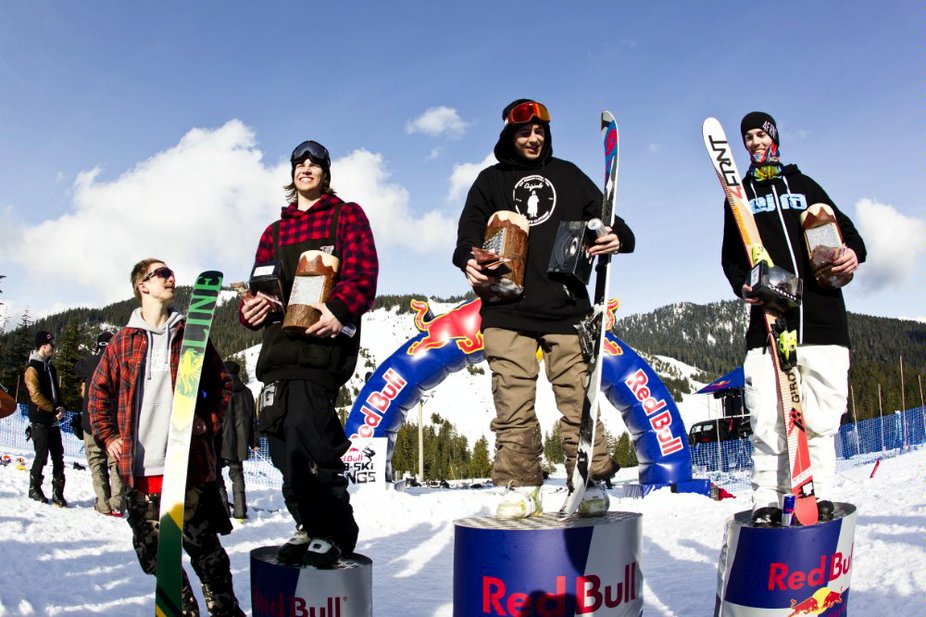 Rob Heule (4th), Liam Casey (3rd), Corey Vanular (1st), Mack Jones (2nd)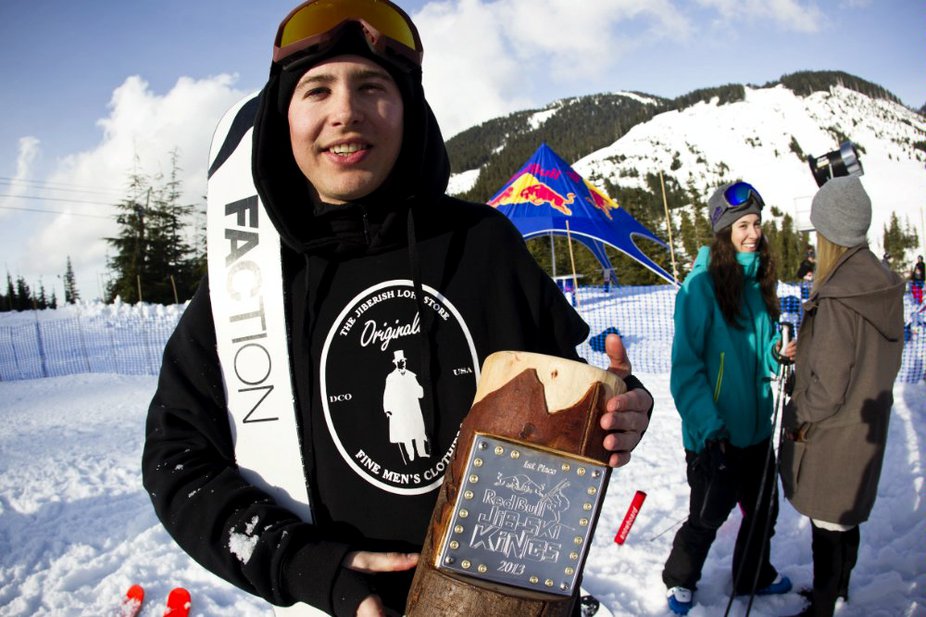 Corey Vanular
Big thanks goes to out to Red Bull for bringing this illustrious event to North America and Vancouver specifically, along with Oakley, SBC Skier, Newschoolers and Cypress Mountain for their support of Red Bull Jib Ski Kings. For more highlights from the event, be sure to check out the video below.
http://www.newschoolers.com/watch/620756.0/Red-Bull-Jib-Ski-Kings-2013
Red Bull Jib Ski Kings Video Highlights