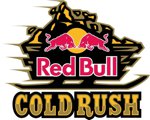 Words by Ryan Snyder
Photos by Christian Pondella, Erik Seo, Ian Fohrman & Mike Arzt
Red Bull Cold Rush, a progressive backcountry freeskiing competition, descended upon Silverton Mountain in Colorado for the first time in the event's five year history March 14 – 16. Twenty-one of the world's best skiers competed in three disciplines –Big Mountain, Slopestyle and Cliffs – vying for the title of the most versatile and best all-around skier, as judged first by the athletes themselves in a peer review, and then by fans everywhere via a People's Choice Award hosted on http://www.RedBullUSA.com/ColdRush.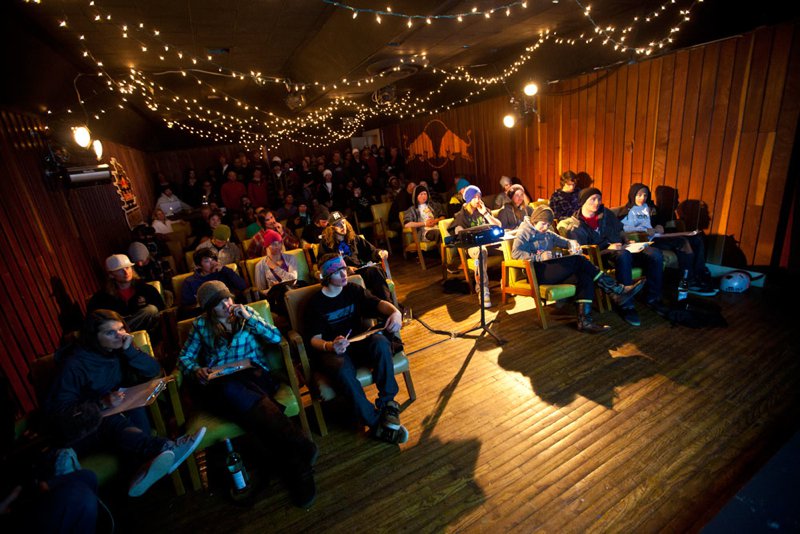 Athletes watching the daily highlight video.
Considering the talent of the field of competitors at the event, the level of skiing seen at Silverton Mountain really shouldn't be surprising, but as usual it was. The venue change from Retallack Lodge in British Columbia to the back bowls, cliffs, and spines of Silverton Mountain in Southwest Colorado added new dynamics of snow and terrain to the fifth annual Red Bull Cold Rush that arguably made it more difficult, and the competing pro skiers rose to the occasion.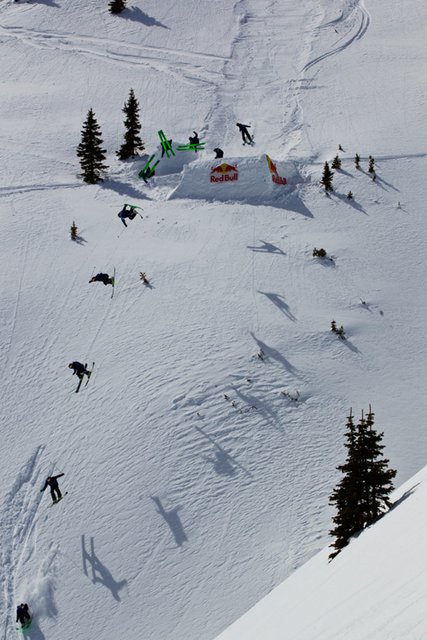 Sean Pettit
When all the snow settled, it was Canada's Sean Pettit who took the overall crown. On the Big Mountain day, Pettit charged a fast line taking air multiple times on the way down and sent a large, slow 360 off the lower windlip. Pettit backed it up with smooth style, including a huge, slow rotated switch cork 540 during the Slopestyle discipline. Ultimately, Pettit's unwavering amplitude and ability to stick landings on the Cliffs day, including a 360 off a 70-foot rock face, put him on top of the field and solidified his repeat performance as Red Bull Cold Rush champion. "I don't have words to describe winning," Pettit said. "People went crazy this year and I still can't believe I came out on top." Sage Cattabriga-Alosa captured second place and his second podium spot in the Red Bull Cold Rush series. Competition newcomer Dane Tudor rounded out the top three in the third place spot.
Grete Eliassen casts her vote.
On the women's side, it was Salt Lake City's Grete Eliassen who captured the crown as overall champion of Red Bull Cold Rush. Eliassen took a tight entrance into the couloir and showed control down the steep lines to kick off the first Big Mountain day. She followed it up with a clean 720 off the big step down on Slopestyle day, and then stuck two solid runs including a huge 360 off a 30-foot cliff and a really technical line with mandatory air through a tight chute on the final Cliffs day. "This is the biggest competition of the year for me, because this is the kind of skiing I love to do," Eliassen said. "I focused all my training on Cold Rush and to win it is awesome." Shelly Robertson took second place on the women's side, with Michelle Parker securing the third place spot.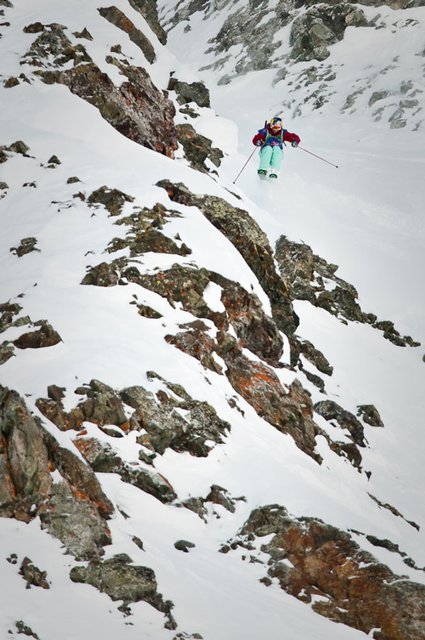 Grete Eliassen
Host to all the action is one of the world's foremost big mountain playgrounds, Silverton Mountain, North America's highest ski area at 13,487'. With only one chairlift, no grooming, and loads of bowls, chutes, cliffs and natural terrain, this mountain challenges even the most skilled skiers.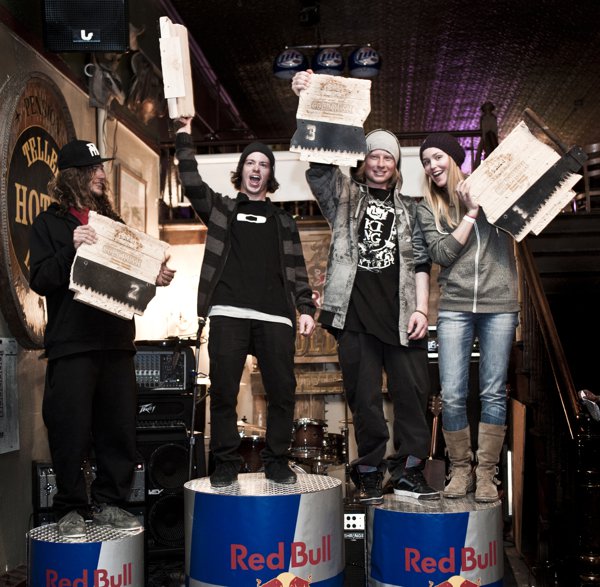 Results
Men
1) Sean Pettit
2) Sage Cattabriga-Alosa
3) Dane Tudor
4) Dave Treadway
5) Tim Durtschi
6) Fabio Studer
7) Leo Ahrens
8) Richard Permin
9) Josh Bibby
10) Collin Collins
11) Blake Nyman
12) Dylan Hood
13) Alexei Prochazka
14) Logan Pehota
Women
1) Grete Eliassen
2) Shelly Robertson
3) Michelle Parker
4) Suzanne Graham
5) Jackie Paaso
6) Emiko Torito
Daily highlight videos are available at RedBullUSA.com/ColdRush, where fans will be able to vote for the Red Bull Cold Rush People's Choice Award with voting closing March 27.