Words: Jeff Schmuck
Photos: Blake Jorgensen, Bryan Ralph & Yorick Carroux
The fourth annual Red Bull Cold Rush is all said and done at the legendary cat skiing operation that is Retallack, BC.
The third and final day of competition took place earlier today in the balls to the walls PME cliff zone, where the eleven men and three women in contention for the prestigious accolade of Red Bull Cold Rush champion gave it their all at the conclusion of a wild and iconic week that saw some seriously next level skiing go down.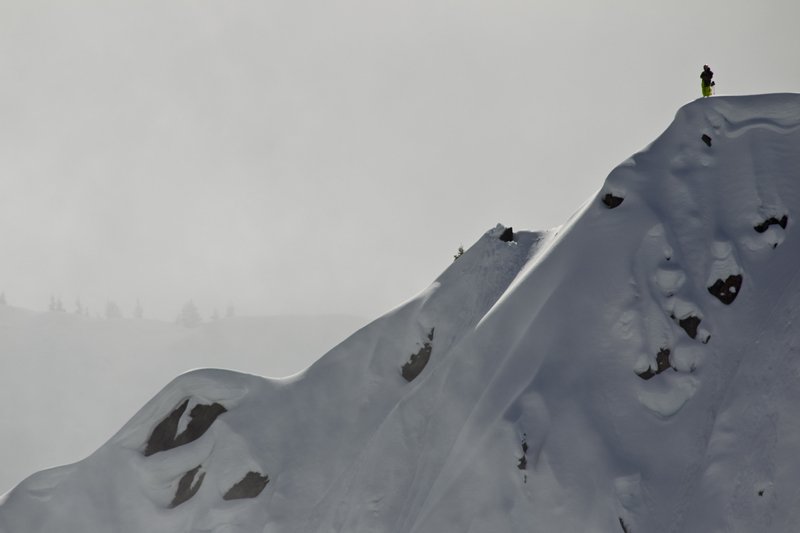 Things got off to a bit of a slow start this morning as the weather gods that blessed the first two days of this contest threw a brief monkey wrench into the proceedings via some pea soup thick fog. But once the heavens parted and the familiar yellow face of the sun finally shined through, the rambunctious skiers made the wait well worth it.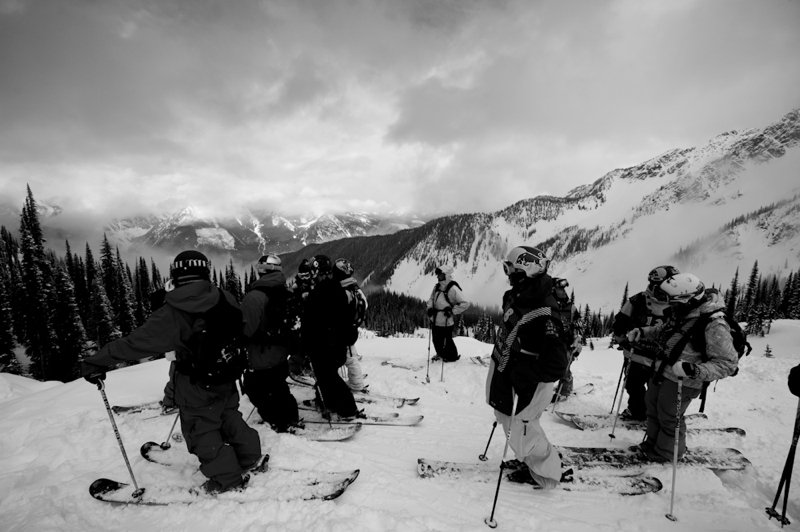 Memorable moments included Sean Pettit continuing the dominate the playing field with another gargantuan cork 3 off an apartment-building sized drop, Charley Ager outrunning his second no joke avalanche of the week off a cliff, Dash Longe once again seizing the day with a 180 off a 40 footer, Dave Treadway, Richard Permin and Tanner Rainville flashing their respective lines like bolts of Canadian, French and American lightning, Bene Mayr sending it like nobody's business with an attempted misty 7 on one of the biggest airs of the week, and perhaps the most exciting highlight of the day, Suz Graham, who was the second skier to drop in, continuing to set the bar for both the women and men with a 60-foot front flip off the same drop Sean and Bene hit later in the day.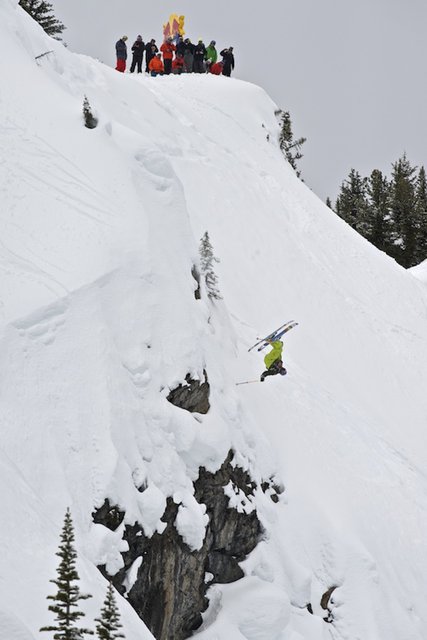 Bene Mayr
It was a jaw dropping way to cap off an awe inspiring week, and once Karl the Gnarl and his fellow cat drivers turned off the engines on their rigs and the always on point guides at Retallack had beers in hand after a job well done of keeping us all safe, the athletes sat down for the third time to judge each other's performances.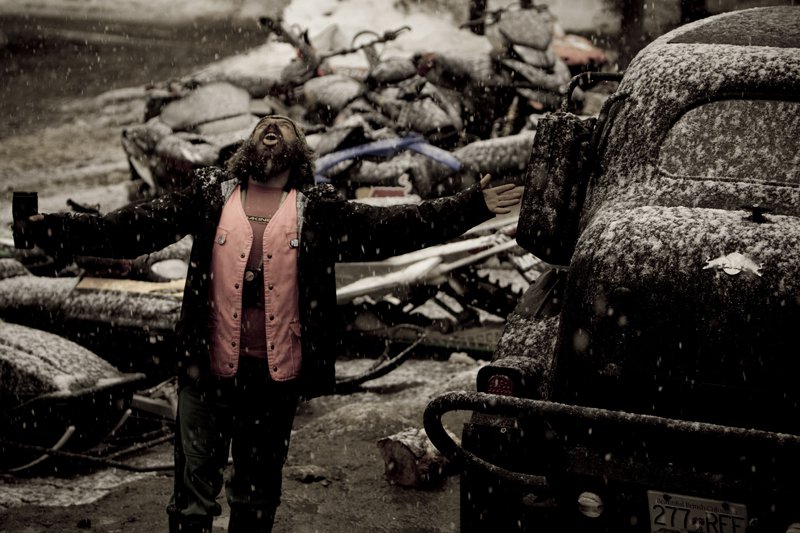 Karl the Gnarl catching some freshies
And once the smoke had settled, dust had cleared and glasses were emptied, it was time for the awards ceremony.
In the ladies division, Claudia Bouvier took third, with Grete Eliassen in second, and as expected (to everyone else but her), Suz Graham emerged victorious.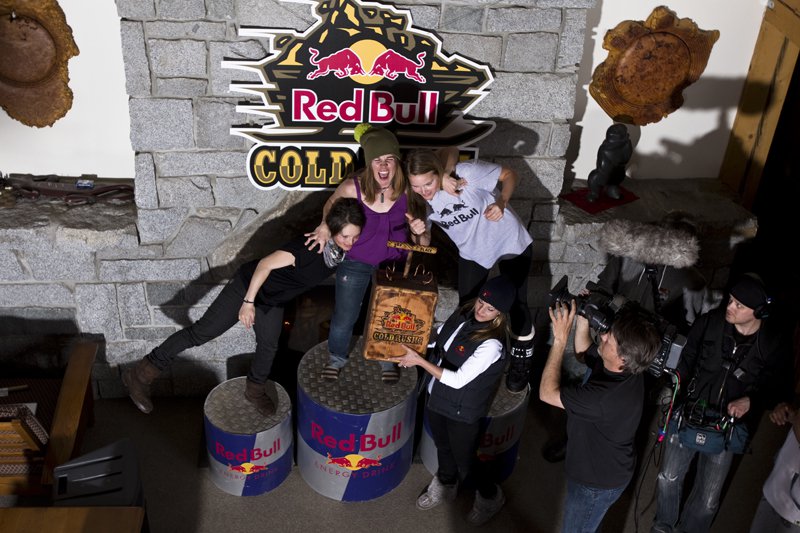 Claudia Bouvier (3rd), Suz Graham (1st), Grete Eliassen (2nd)
"I feel amazing right now," said Graham. "I was not expecting this at all, so I'm so psyched, because I just got a call last week asking if I was available to come to Cold Rush, and not in my wildest dreams did I expect to be in this position right now, so I couldn't be more stoked."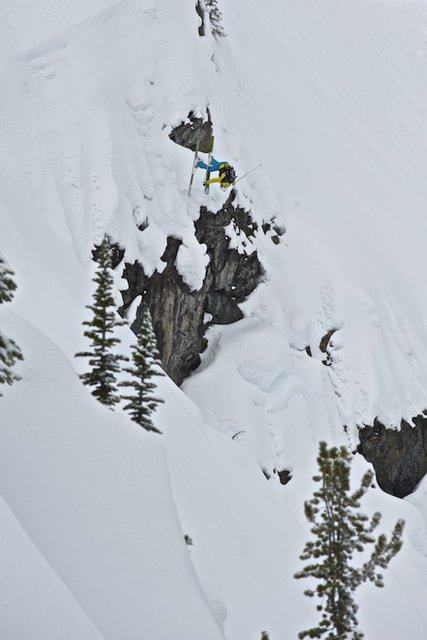 Suz Graham
On the men's side of things, also to no one's shock and awe, Sean Pettit took home the 2010 Red Bull Cold Rush champion crown, with Dave Treadway, who skied consistently in every discipline, in second, while Dash Longe very deservingly rounded out the podium following his solid performance over the last three days.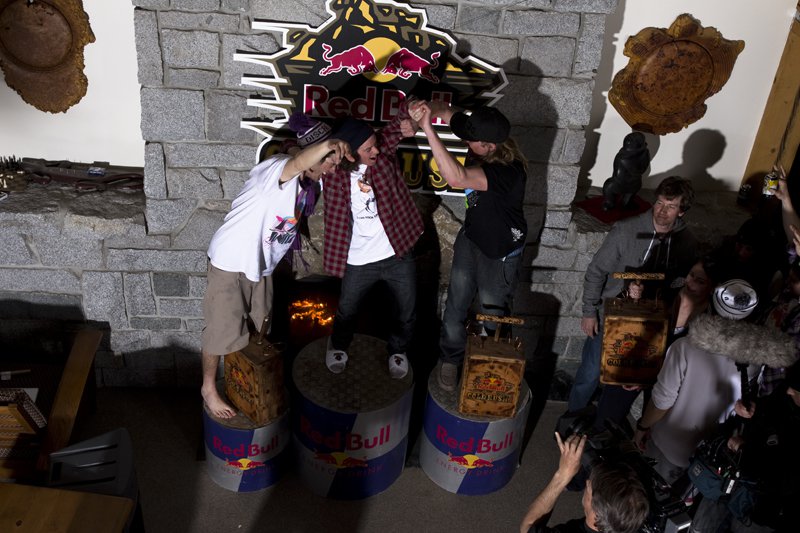 Dash Longe (3rd), Sean Pettit (1st), Dave Treadway (2nd)
"I've never won anything in the freeski world," said Longe. "This feels so good. I'm so happy I got the chance to compete here."
"It's so sick to be standing on a podium with Sean and Dash," said Treadway. "I feel on top of the world right now."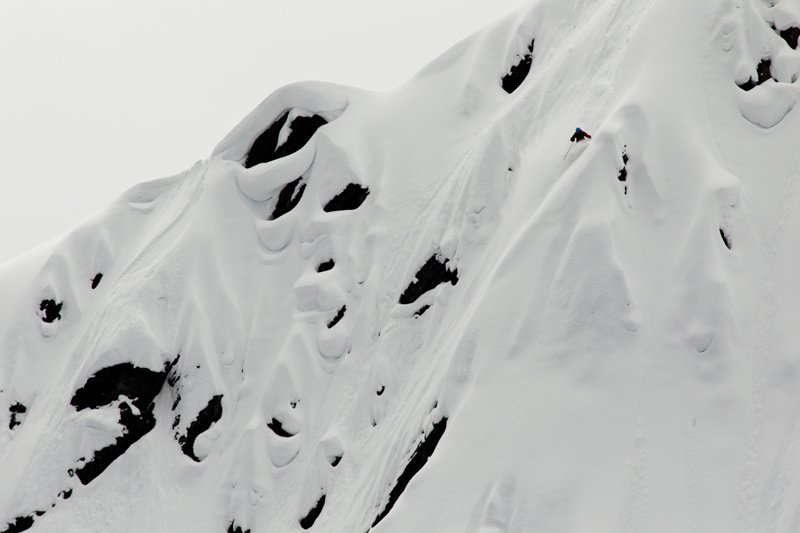 Dave Treadway
"I couldn't be happier right now," said Pettit. "I tried as hard as I could this week, and I was rooting for every one of these guys, and it just so happened to turn out like this way. I'm stoked all my friends voted for me, and for Treadway in second, because he obviously killed it, and Dash in third, because he skied like a true badass this week.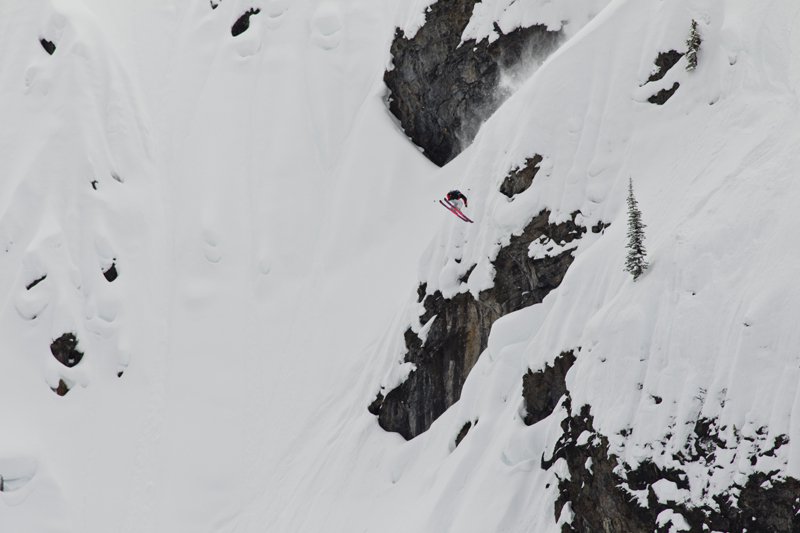 Sean Pettit
This concludes the fourth annual Red Bull Cold Rush at Retallack, BC. Be sure to hit up the video section here at http://www.newschoolers.com/redbullcoldrush to drool over footage from yesterday's backcountry slopestyle along with a number of interviews with the throng of elite athletes, and don't miss the photo section for today's shots from the talented shutterbugs Blake Jorgensen, Bryan Ralph and Yorick Carroux.
Also don't miss the quiver of recently uploaded videos courtesy of the hard working crew at Freeride Entertainment on everything that went down on the third and final day of one of the most unique events of the year.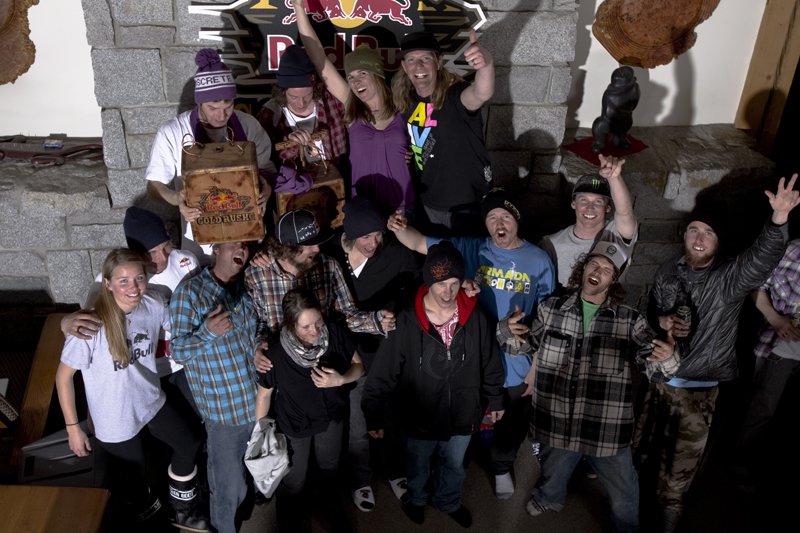 Results
Men
1) Sean Pettit
2) Dave Treadway
3) Dash Longe
4) Riley Leboe
5) Richard Permin
6) Charley Ager
7) Ian Provo
8) Tanner Rainville
9) Bene Mayr
10) TJ Schiller
11) Sven Kueenle
Women
1) Suz Graham
2) Grete Eliassen
3) Claudia Bouvier