Words: Jeff Schmuck
Photos: Blake Jorgensen, Bryan Ralph & Yorick Carroux
After an gnarly, gnarly day yesterday that saw the big mountain portion of the event go off with a bang as loud as the Daisy Bell, things only got wilder today as the backcountry slopestyle made day two of Red Bull Cold Rush in Retallack, BC an event that everyone in attendance will not soon forget.
Seven behemoth-sized jumps constructed by Riley Leboe and the Retallack staff were primed and ready to go, and with more picturesque weather shining down on the crew, things couldn't have been any better.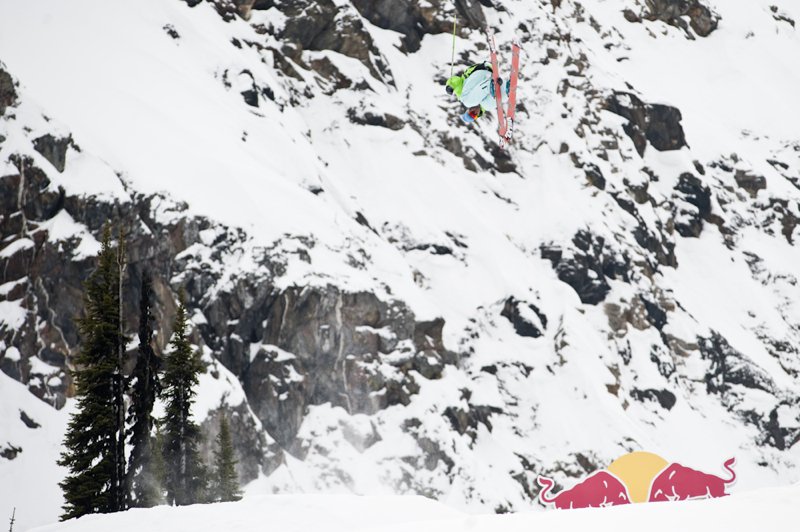 Dash Longe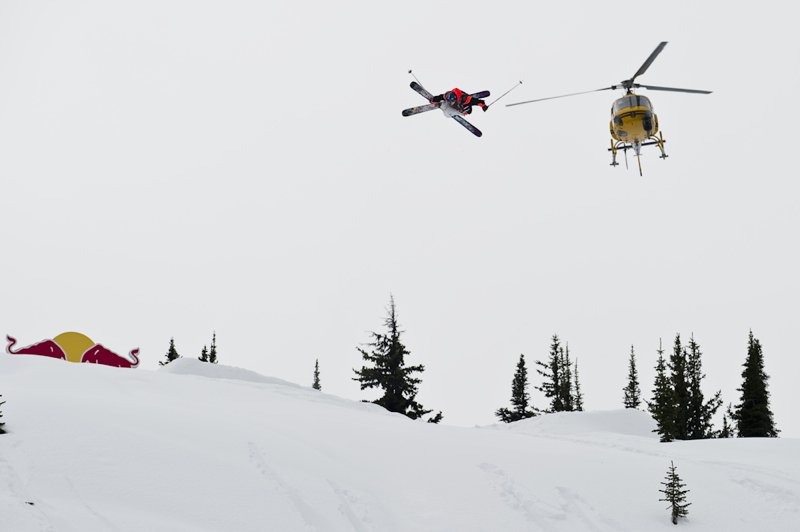 Sean Pettit
Highlights included, first and foremost, Dash Longe giving new meaning to the words style and big with motionless cork 7's and 5's that he stomped the piss out of in the Kootenay powder, Sean Pettit's gigantic rodeo 7's, steeze maestros Tanner Rainville and TJ Schiller's switch cork 5's, Charley Ager's rowdy cork 7, and Sven Kuennle attempting the only double of the day with a kang flip japan.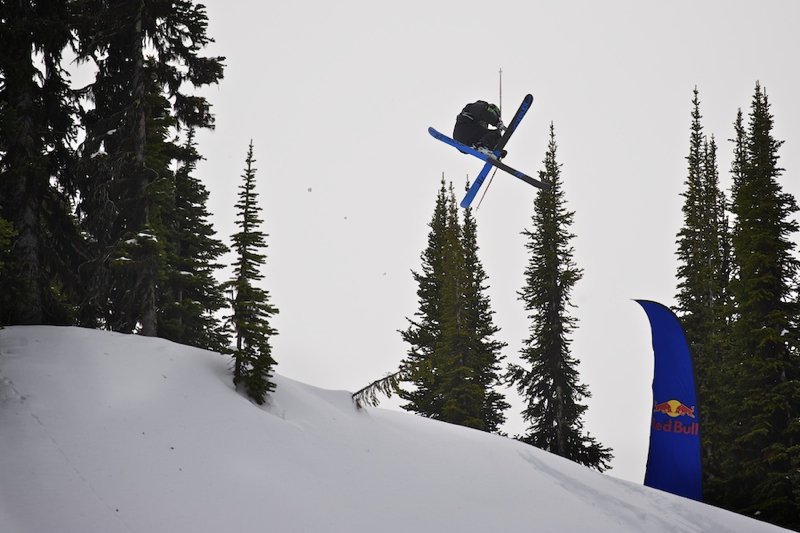 TJ Schiller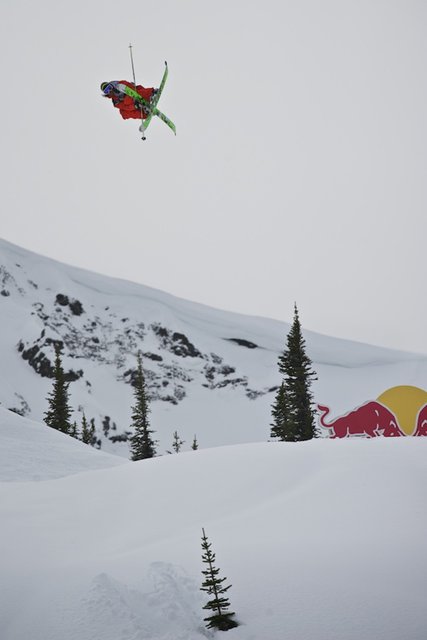 Charley Ager
The ladies stepped up to the plate in a big, big way as well, with Grete Eliassen's 7 and Claudia Bouvier's switch 5...but it was Suz Graham who was the recipient of the loudest cheers of the day with her double backflip off the biggest jump of them all.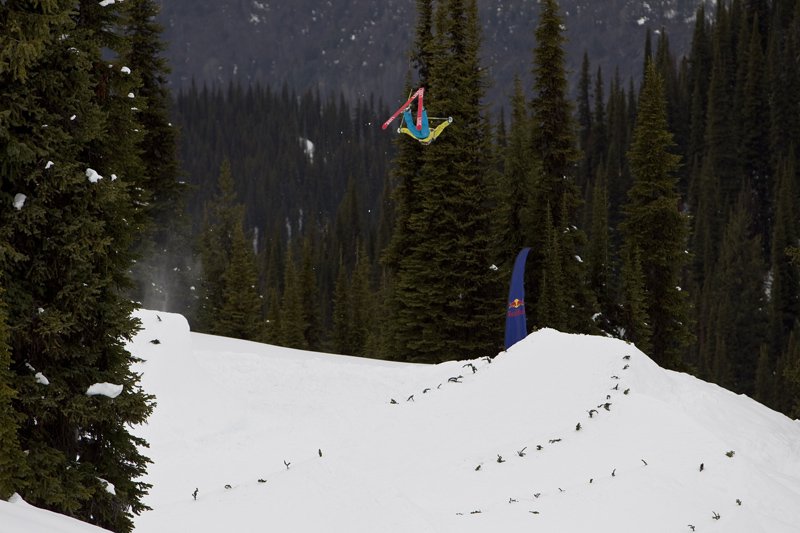 Suz Graham
After a long and fun day of shredding, the athletes once again congregated in Retallack Lodge to view footage from today and vote on each other's trickery, which will be available for your viewing pleasure within the next 24 hours.
The third and final day of Red Bull Cold Rush goes down tomorrow with the pillow fight discipline on the burly PME cliffs, after which the skiers will once again view and vote on the footage, and then crown the Red Bull Cold Rush 2010 Champion.
Check out all the action packed pictures from today in the photos section (and don't forget to vote for Photo of the Day), along with a quiver of videos from yesterday in the videos section, including some insane heli footage of the big mountain madness, a poem reading during dinner from the one and only Karl the Gnarl, and BC's most hilarious photographer, Bryan 'Ralphie' Ralph, telling Sean Pettit why today just wasn't his day.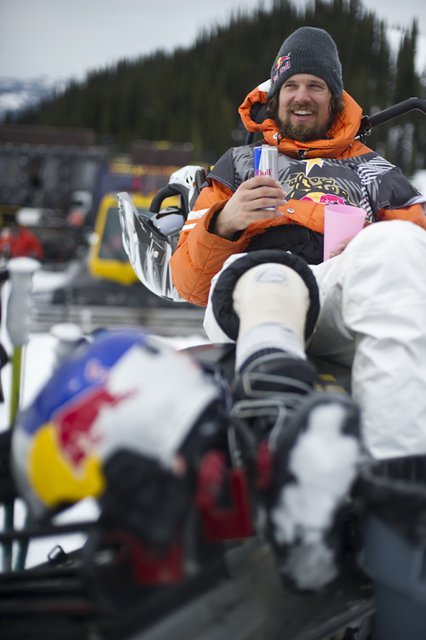 Sven Kuennle
Plus, don't miss tomorrow's Live Video Chat at 8pm PST/11pm EST with Bene Mayr, Richard Permin, Sven Kuennle, Dave Treadway, and maybe, just maybe (if we can wrangle him up), Karl the Gnarl...all right here on http://www.newschoolers.com/redbullcoldrush.