Words & photos courtesy of Red Bull
A day filled with unstable snow conditions forced competitors to rethink their lines after an early morning avalanche took out a third of the Big Mountain venue on Day 1 of Red Bull Cold Rush in Silverton, Colorado. Following several safety runs to check snow stability, the rest of the snowpack was deemed skiable and the athletes were heli lifted to the top of the course.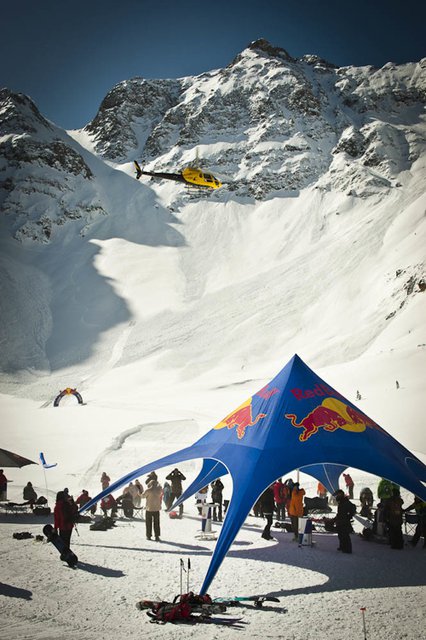 The Big Mountain venue at Red Bull Cold Rush. Photo by Mike Arzt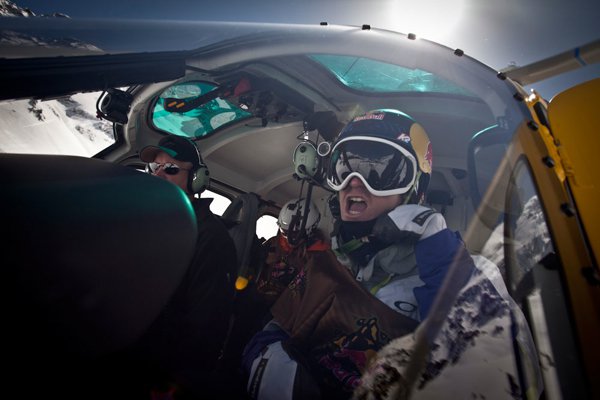 Sean Pettit getting fired up. Photo by Christian Pondella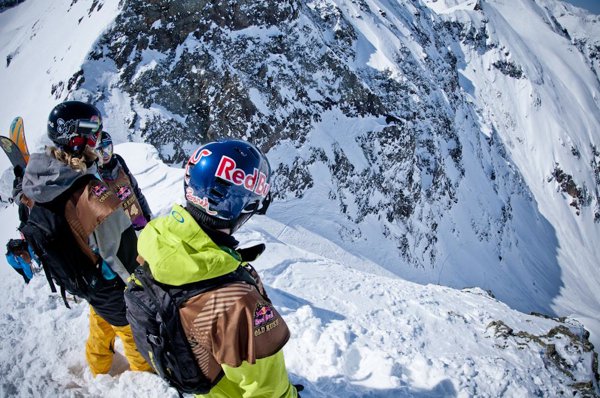 Competitors scoping their lines. Photo by Ian Fohrman
On the Men's side, some of the standouts included runs by Dane Tudor, Andy Mahre, Dave Treadway, Sage Cattabriga-Alosa and Logan Pehota. Tudor dropped into Pequeño launching a quick air off a rock, blasting through the Hourglass section of the course before launching a huge 20+ foot rock chute dubbed the Broom Closet. Mahre also dropped into Pequeño lining up a super technical line threading multiple ledges and rock drops, then returned on his second run to do the entire line in the Grande switch.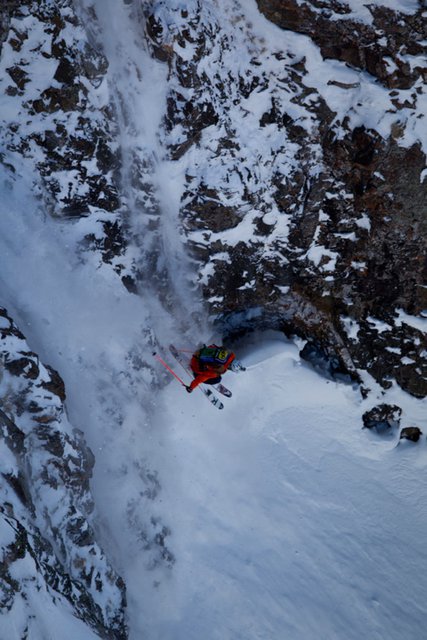 Dave Treadway airing over the Broom Closet rock chute. Photo by Christian Pondella
As usual, Treadway didn't hold anything back, going full speed through the Scarface spine and cliff section, taking a hard skier's right before launching into the Broom Closet rock chute. Cattabriga-Alosa linked a line filled with double rock drops, chutes and multiple airs to impress the other competitors. And young gun Pehota stuck rock hits, fast spine lines and a clean air through the Broom Closet to make his mark on the mountain.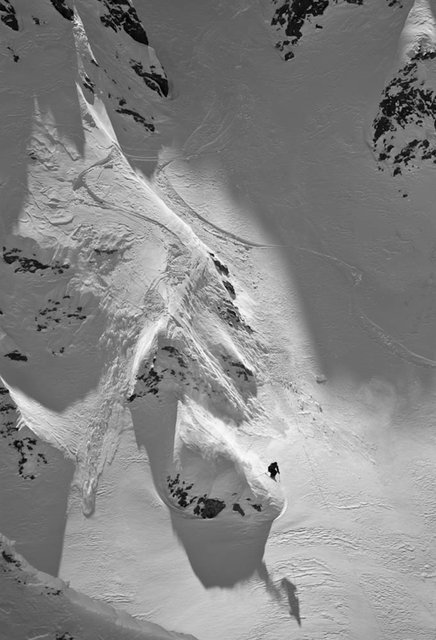 Sage Cattabriga-Alosa attacking the course at Red Bull Cold Rush. Photo by Mike Arzt
On the Women's side, Jackie Paaso went for redemption this year and didn't hold anything back as she dropped into the Grande and headed straight to a 25+ foot cliff drop, while Michelle Parker also dropped into the Grande hitting multiple rock drops under Storm Peak along the way. Tomorrow all the competitors head out to the aptly named Mandatory Air run to take part in the Slopestyle competition.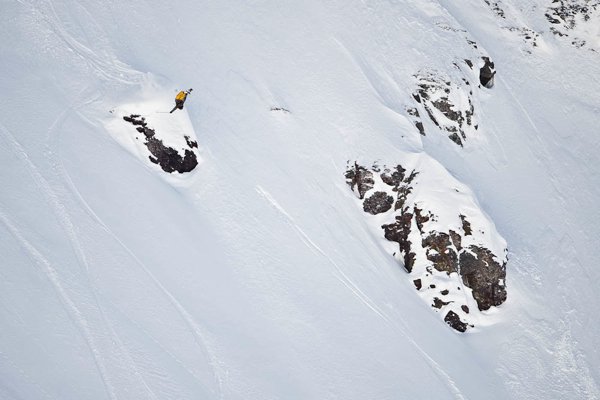 Collin Collins throwing a Rodeo 540. Photo by Mike Arzt
To stay up-to-speed on all the latest Red Bull Cold Rush event info, go to http://www.redbullusa.com/coldrush. For fans in the U.S., tune-in March 24th to Red Bull Cold Rush airing nationally on NBC at 1pm EST/10am PST. The event airs as part of the new "Red Bull Signature Series", the most progressive and innovative snowboarding, mountain biking, freestyle motocross, ice cross downhill, skiing and BMX events, showcased on custom courses from the inspiration of the athletes themselves. For more information, visit http://www.redbullsignatureseries.com.
brightcove.createExperiences();
Red Bull Cold Rush Big Mountain Highlights