Words: Jeff Schmuck
Photos: Blake Jorgensen, Bryan Ralph & Yorick Carroux
The first day of skiing at the fourth annual Red Bull Cold Rush has just wrapped up in Retallack, BC, and what an exciting and intense way to kick off the event it was.
Due to the gorgeous weather, today's originally scheduled backcountry slopestyle event has been rescheduled until tomorrow, as the athletes and crew wanted to take advantage of the bluebird skies and run the big mountain portion of the event instead.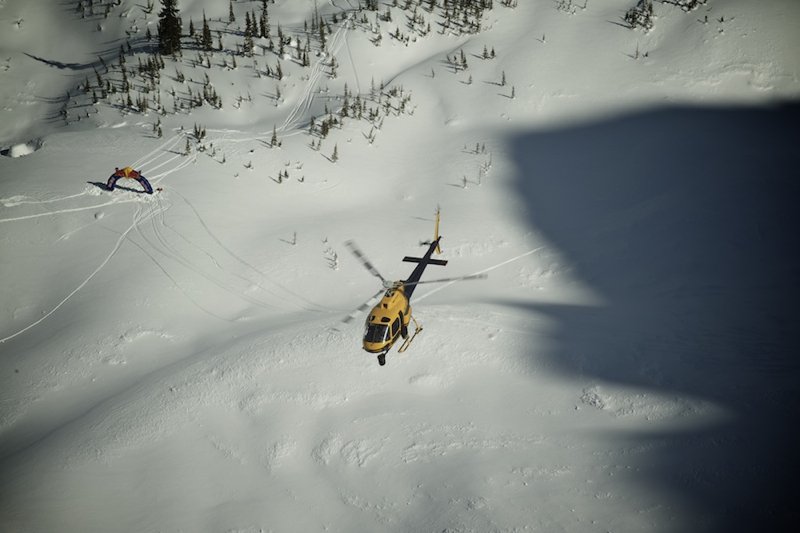 Once that call was made, the twelve talented male and three female competitors took turns boarding the early morning heli and ascended towards the sunrise at the top of the burly Texas Peak. From there, a balls to the walls display of big mountain shredding ensued for the better part of the day, highlighted by Sean Pettit's cork 3 off a 60-foot cliff, Richard Permin and Riley Leboe treating Texas Peak like it was an Olympic downhill course, Charley Ager's outrunning an avalanche on his first run and tossing an effortless 360 over a gnarly cliff band on his second, and so much more, including a stellar showing from the three ladies at the event, Grete Eliassen, Claudia Bouvier and Suz Graham.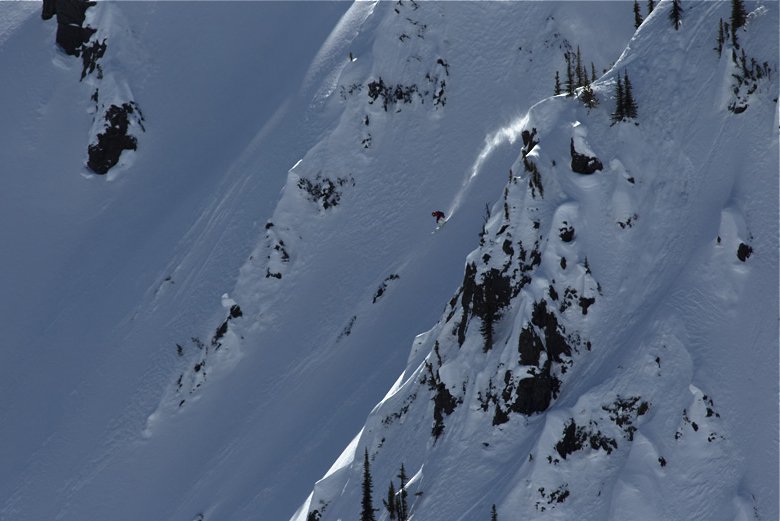 Sean Pettit, going BIG!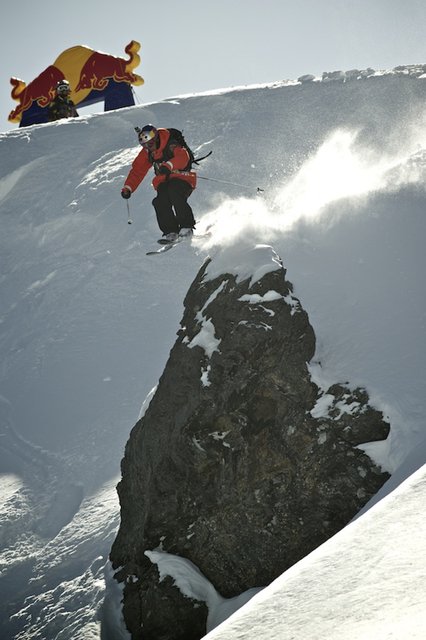 Richard Permin, showing how the French do it in Canada.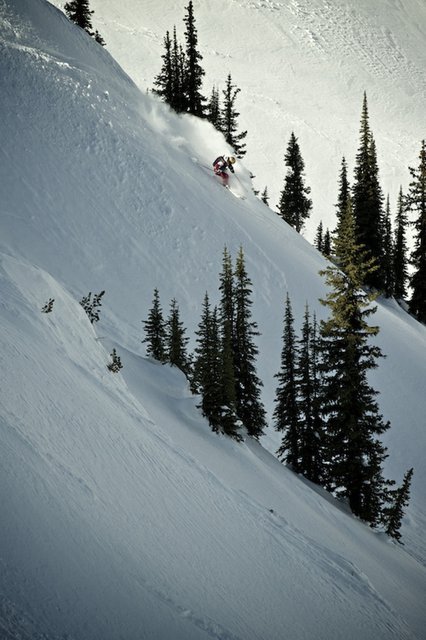 Grete Eliassen, holding it down for the ladies.
The skiers then resettled in the lodge where they took in a delicious meal courtesy of the always hard working and friendly staff at Retallack, which was followed up by a screening of today's footage where the athletes voted on each other's performances.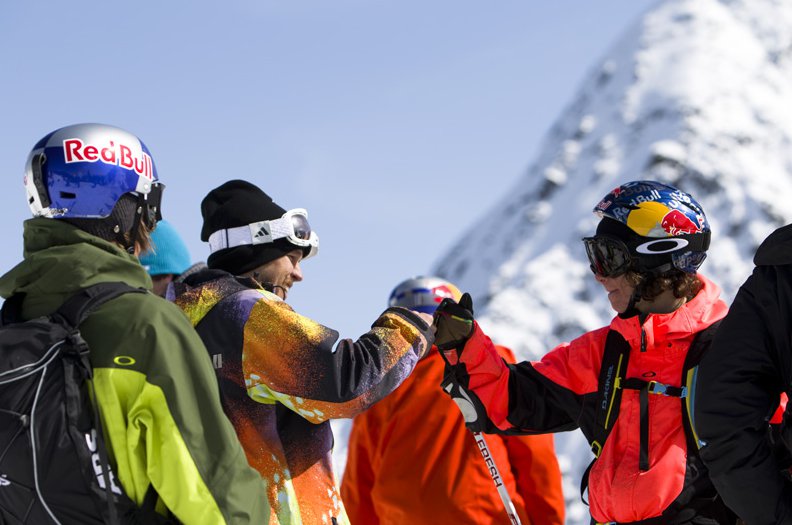 Stay tuned for a video from Freeride Entertainment with the best of the best highlights from today's skiing, but in the meantime, check out the new photos that we just posted from today (and don't forget to vote for the Photo of the Day), and in addition to that, be sure to hit up the site at 8pm PST/11pm EST tomorrow for a Live Video Chat with TJ Schiller, Charley Ager, Riley Leboe, Sean Pettit, Tanner Rainville and others, as they'll be taking your questions along with telling you all about Cold Rush.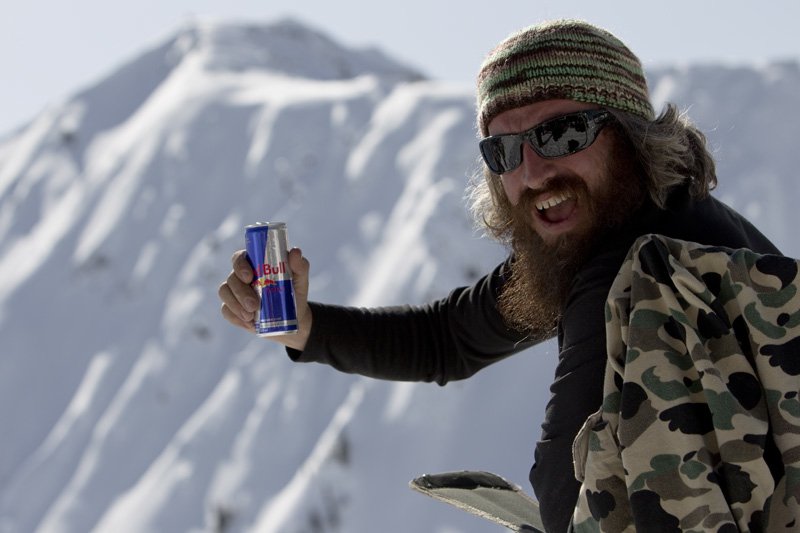 Stay tuned for more from Red Bull Cold Rush at Retallack, which continues tomorrow with the highly anticipated backcountry slopestyle portion of the event.