PRESS RELEASE
Åre, Sweden – 29 March 2004
The organizers of Red Bull Big Air were forced to cancel the finals due to gusts of wind over 20 meters per second and heavy snowfall.
After the riders and competition organizers discussed the situation, it was decided that there would be no winner of the Red Bull Big Air this year. The riders chose to split the 23,000 Euro prize money between the qualifiers.
The show is over!
Red Bull Big Air in Ã…re this year was the final edition! The Organizers of Red Bull Big Air have decided to move the competition for next year to another place in Sweden and are already looking for an appropriate spot for the revival.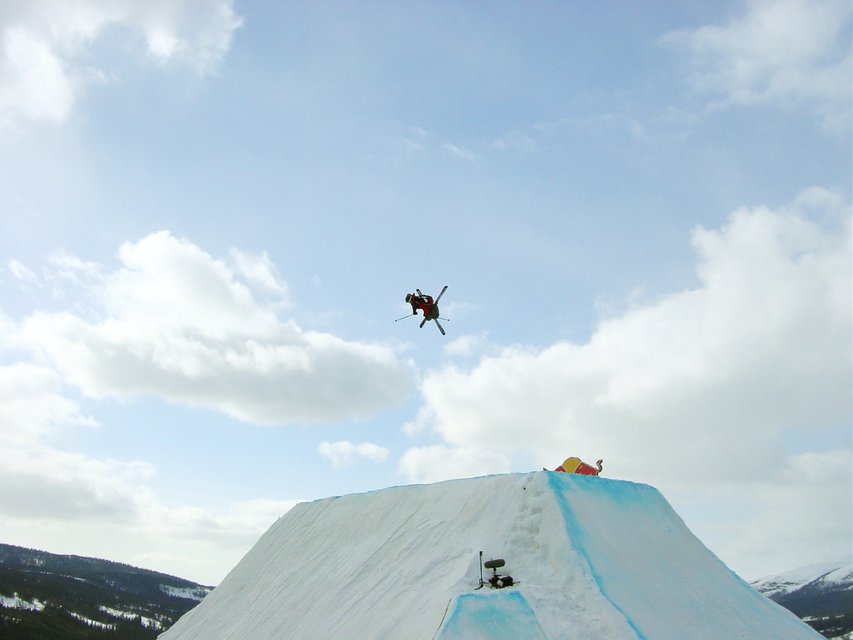 Jacob Wester
Safety First
"We believe that the safety of the riders comes first, and so we have decided to cancel the finals,� said Ulf Mård, who is responsible for the Red Bull Big Air competition.
David Ask, communications director from Red Bull Sweden said, "The action at the qualifiers was really good, so at least people got to see some Big Air. I think that everyone understands that sometimes the weather does not cooperate, and you have to keep things safe.�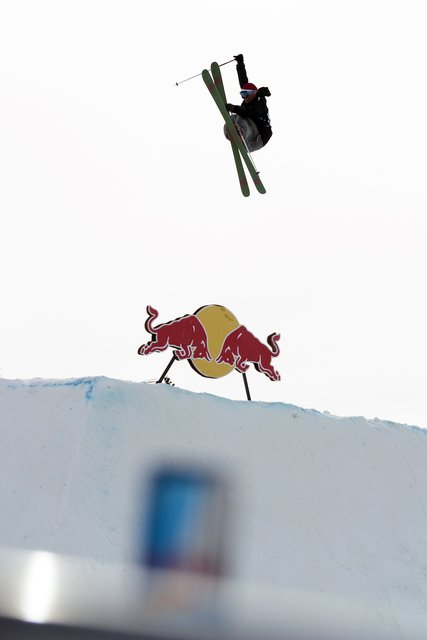 Big Air Riders Choice!
Since the high wind forced the cancellation of the final, the riders and crew have decided to hold a special session on Sunday. The Red Bull Big Air Riders Choice was a jam session format, and the riders were judging themselves and chose Jacob Wilhelmsson as the boarder champion and Laurent Favre as the skier Champ.
Big Air FMX Show in the Town Square
A huge crowd turned out in the town square to meet the riders and get autographed posters from Jon Olsson, Henrik Windstedt, and others. As a special bonus, FMX star Fredrik Johansson put on a big air show of his own.
Qualification Results: Skiers
Shoya Okazaki (JPN), Switch 720 mute
Jon Olsson (SWE), Switch 720 reverse mute
TJ Schiller (USA), Switch rodeo 720 mute
Niklas Karlström (SWE), Switch 720 mute
Henrik Windstedt (SWE), Switch rodeo 720 mute
Lars Veen (NOR)
Peter Olenick (USA)
Jacob Wester (SWE)
Jonas Kuoksa (FIN)
Emil Forss (SWE)
Qualification Results: Snowboarders
Ville Outila (FIN), Fakie backside 720
Simon Ax (SWE), Fakie backside 900
Aleksi Vanninen (FIN), backside 720
Hampus Mosesson (SWE), backside 720 nosegrab
Frode Skarboe (NOR), frontside 900
Marcus Wehrle (AUS)
Jonas Carlson (SWE)
Erik Nygård (SWE)
Jakob Wilhelmsson (SWE)
Quentin Robbins (NZL)