Yes! You heard me, today I had a day off from skiing, which was nice, cause I got too see other things than food, my computer and a million park-features for once. For instance, this sign in Breckenridge…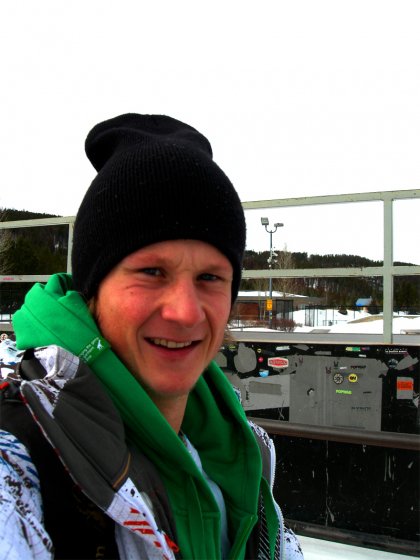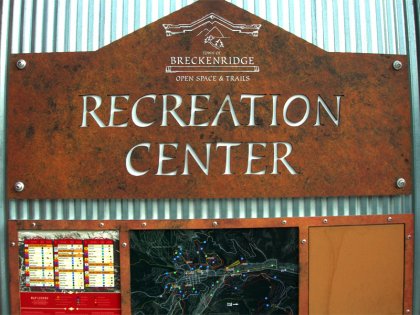 I went to the Recreation center in Breckenridge and signed up for a membership. Nice! For only 50 $ I got a monthly membership worth of free swimming, jacuzzis, gym, squash alley, basket-lanes, tennis lanes and so on. Working out at 3200 meters are truly an exchausting experience! I was dead beat after my 45 minutes work-out. Finishing it off with a 20 minutes jacuzzi-session outdoors was not bad at all.
Had a quick dinner a Mizoppa's. If you ever go to Frisco, make sure to check out this place. Best chicken club wraps ever!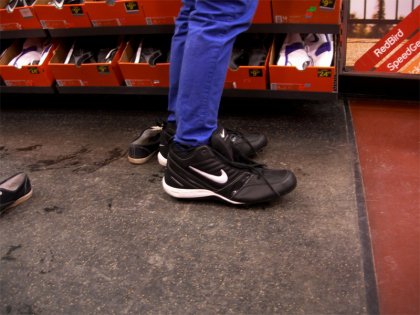 Met up with some of the Happypro guys, and headed out to Silverthorne to check out the factory-outlets. Cheap clothes and shoes that looks cool. Håkon tried on some enormous shoes! WOW!
I ended up buying a pair of Nike shoes jsut because of the cheap price. I haven't quite figured out wether or not I like them yet. But hey! 30 bucks for a pair of Nike's??? That's something I can live with!
Tomorrow is Breck time. Fresh waxed skis and stoked-o-meter at TOP! Cannot wait!!