Now that premiere season is in full swing there is a fair amount of my most recent work doing the rounds from the ski companies. My first shot in this series is a shot of Wiley Miller taken during my trip in Japan with Level 1 earlier this year.
I spent 3 weeks with a crew consisting of Wiley, Tanner Rainville and Parker White along with director Josh Berman and Bravoski editor Tatsuya Tayagaki. Snow conditions meant that we spent long days in a van making the trip to an area around Kiroro resort with a mixture of riding in resort bounds and the surrounding side country. This shot was in the resort itself and had a log about two metres further back which was perfect for forming into a takeoff. We decided to let the area sit until there was fresh snowfall so made the trip back as soon as it was on.
The takeoff had settled well and on a very snowy day myself, Wiley and Josh ventured back over to try and get the feature dialled. There was no messing about from Wiley as he stomped it cleanly making his new signature ski pop through the snowy backdrop.
Japan was a great trip. There was not always great snow and we faced constant challenges but when the stars aligned we came out with the goods making this one of my favourite images from the season.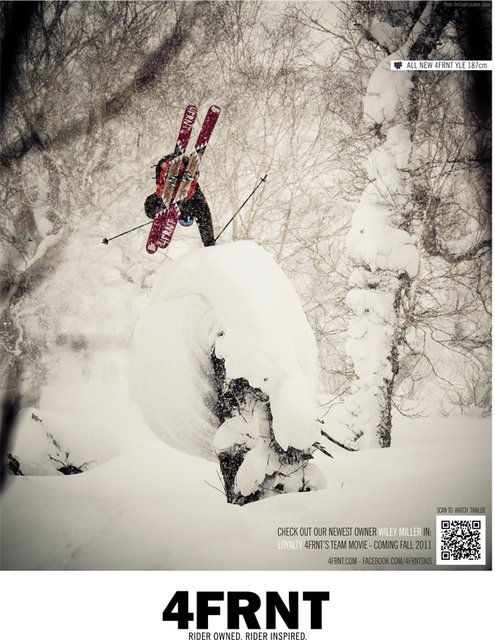 Wiley signing the poster at the Denver After Dark premiere
After Dark from Level 1 is doing the rounds in theatres at the moment and is due on itunes this October. The Japan trip holds its place with its own segment and i can't recommend it enough.