Quality is the life blood of Saga Outerwear. We preach it, we practice it.Every season we travel to our partner manufacturers in China to make sure that our vision comes to life through the production line, in what will eventually be a final product that we are proud to put our name behind. This is the fundamental concept in our success story, building and investing in products we are willing to bet the house on. Mimicking the appearance is easy, holding true to the standard is something completely different.Sure we could have cut corners and lowered costs, nickel and dimming our way through a final production but that's exactly the opposite of how we develop products. The Saga brand is hold-fasted to building quality, affordable products for our group of die-hard customers that have come to expect just that. As redundant as it may seem, it is something we take seriously and quality is the secret ingredient that we will continue to cook into all of our products. Every year is an improvement upon the past. A recipe that isn't changing anytime soon.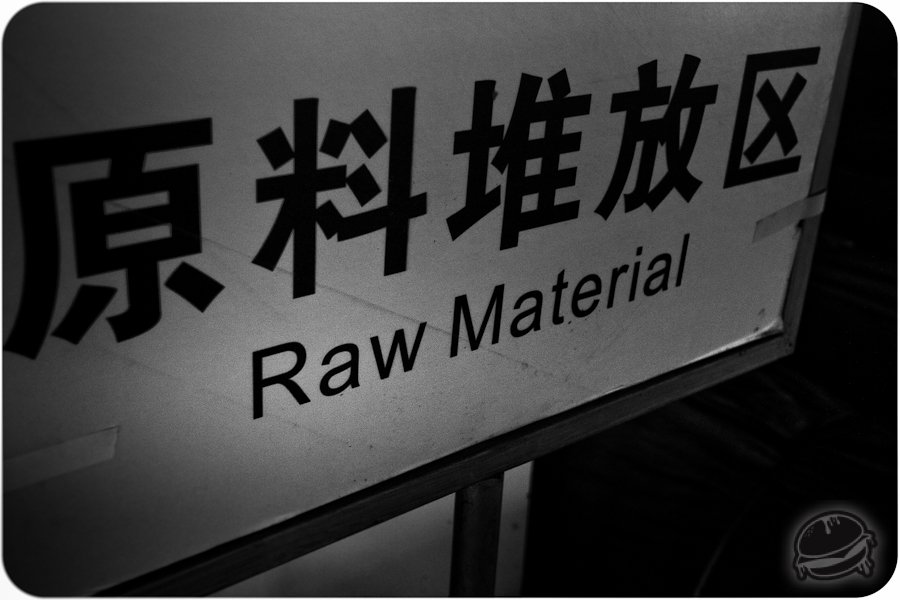 The motto.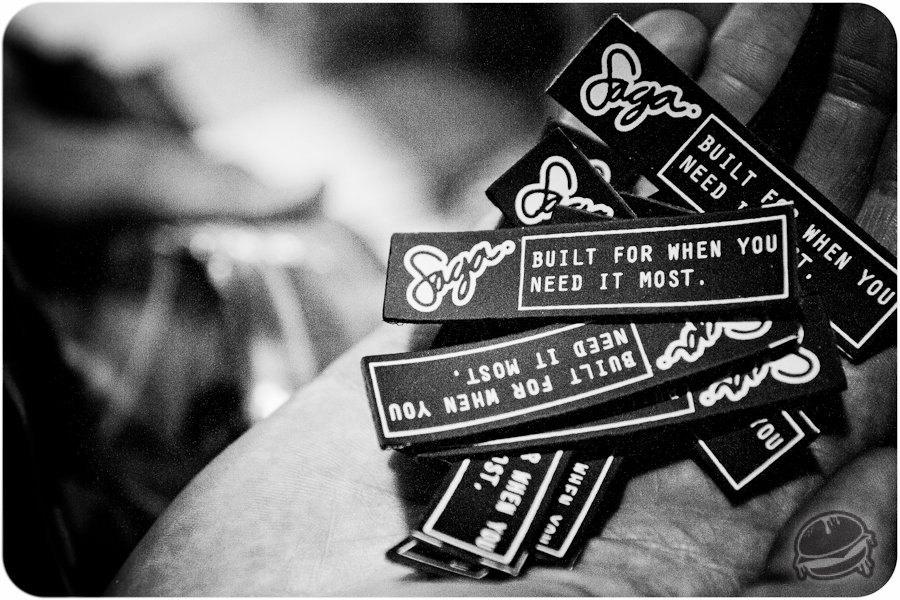 Fabric fresh out the fryer.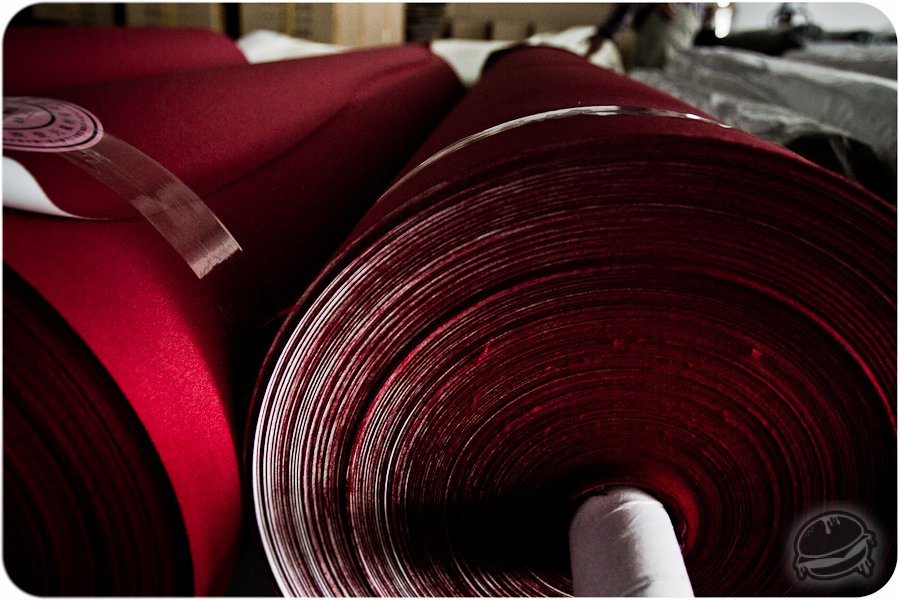 If your into to outerwear accessories these racks are like a candy shop.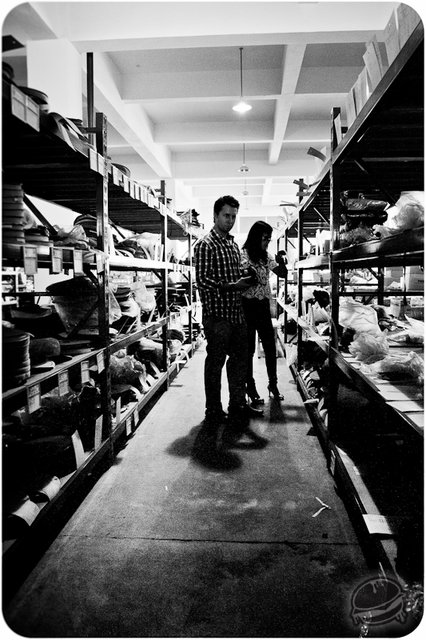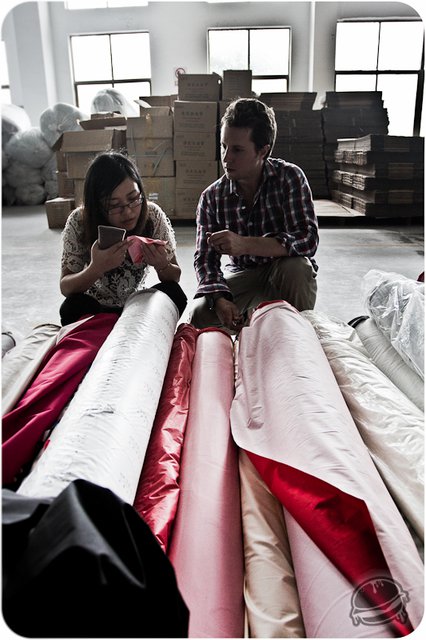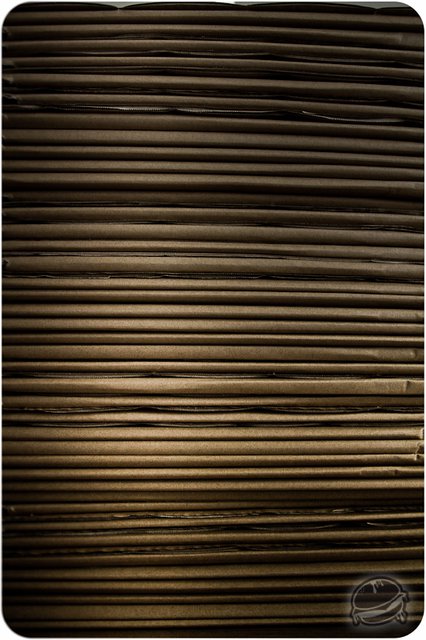 Once we made our way out of the warehouse it was into the office to review our final trims and accessories for current production.Below is a patch for the Fatigue line.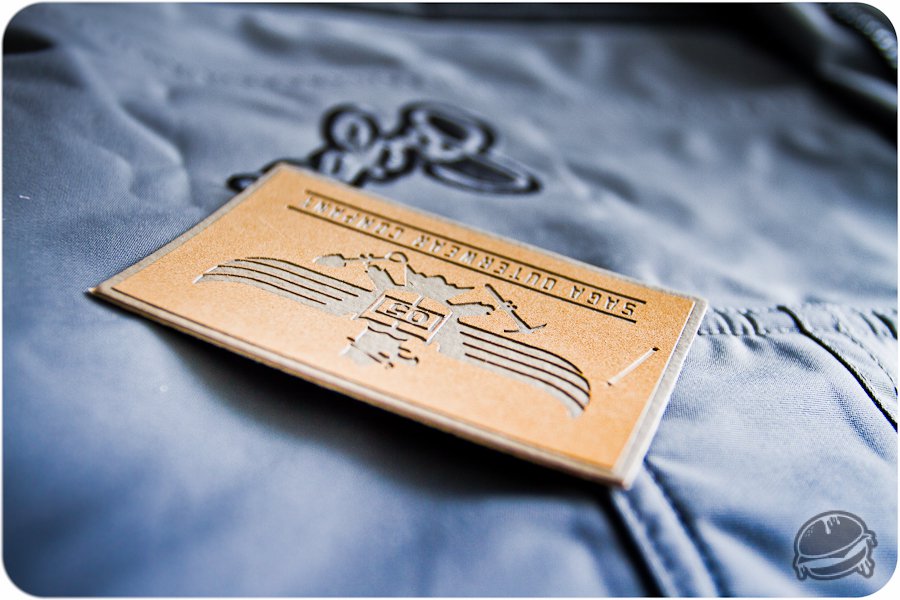 You might know Wensy from previous updates on our trips overseas. She is a fundamental partner in Saga brand, closely working with us for over 4 years now. I wouldn't trade anything for the relationships we have developed here in China, people we are proud to call more than just our colleagues, they are our friends. Good to see you again Wensy!
Reviewing the finals.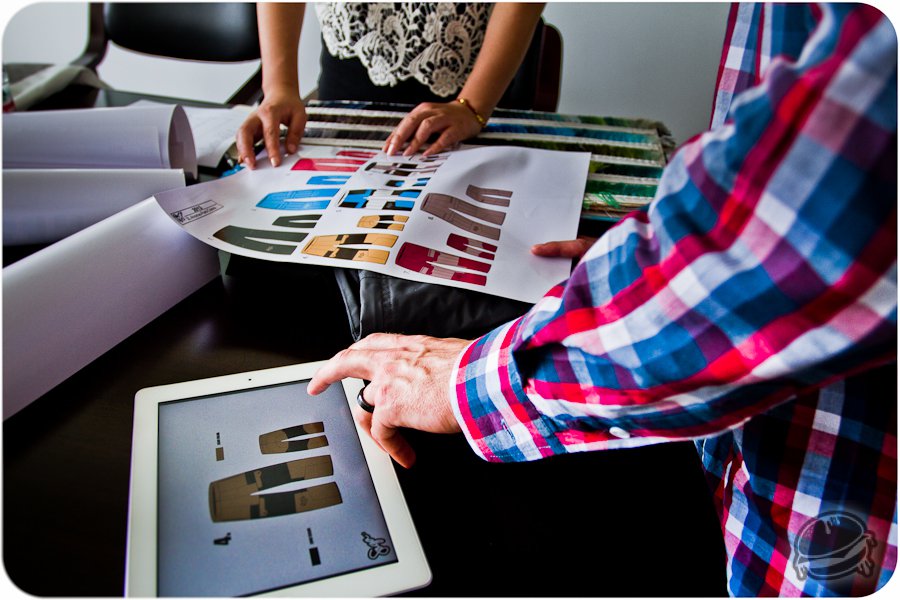 Maybe you thought we were kidding. Deep fried.
I don't think I have ever been excited about a hang tag, but that might change.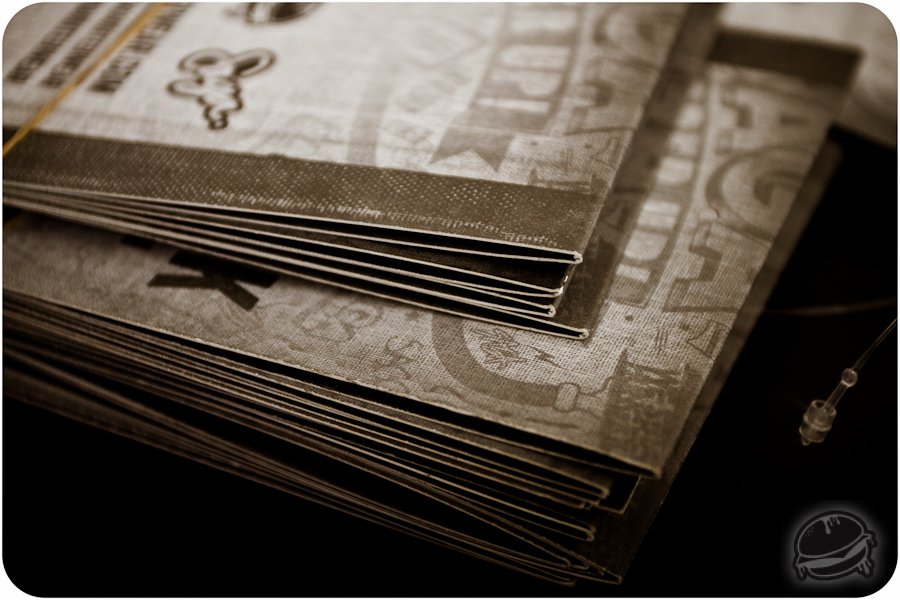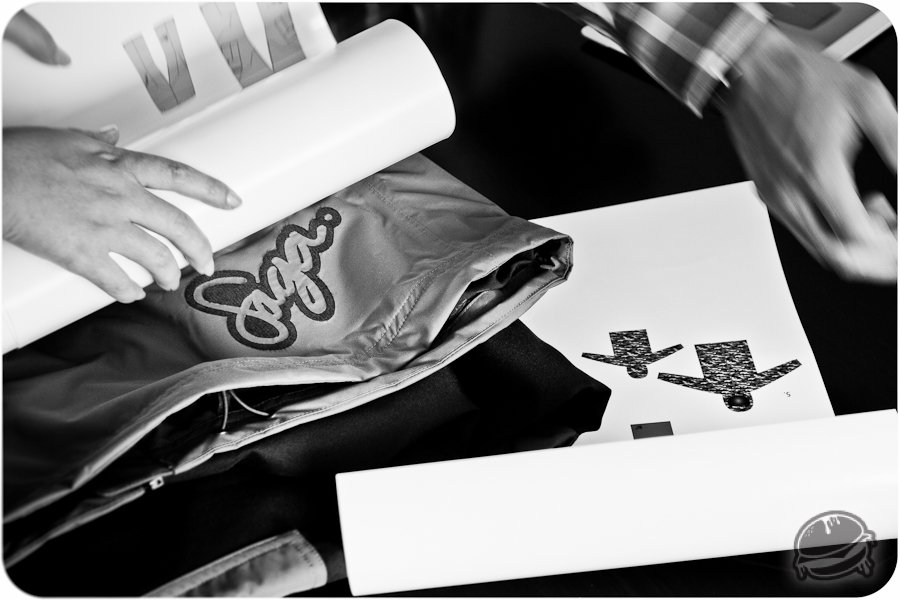 We are here immediately before production to ensure that the final product is clearly communicated.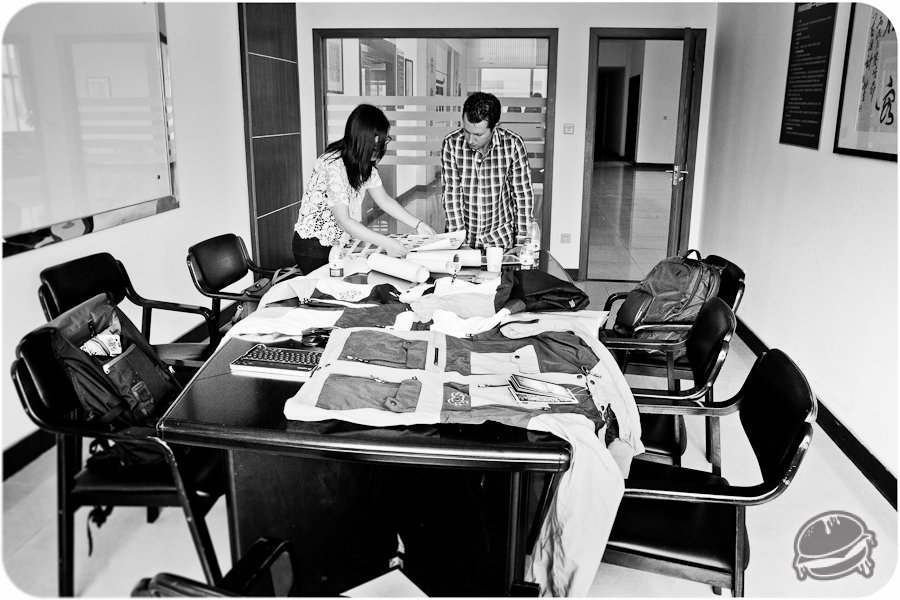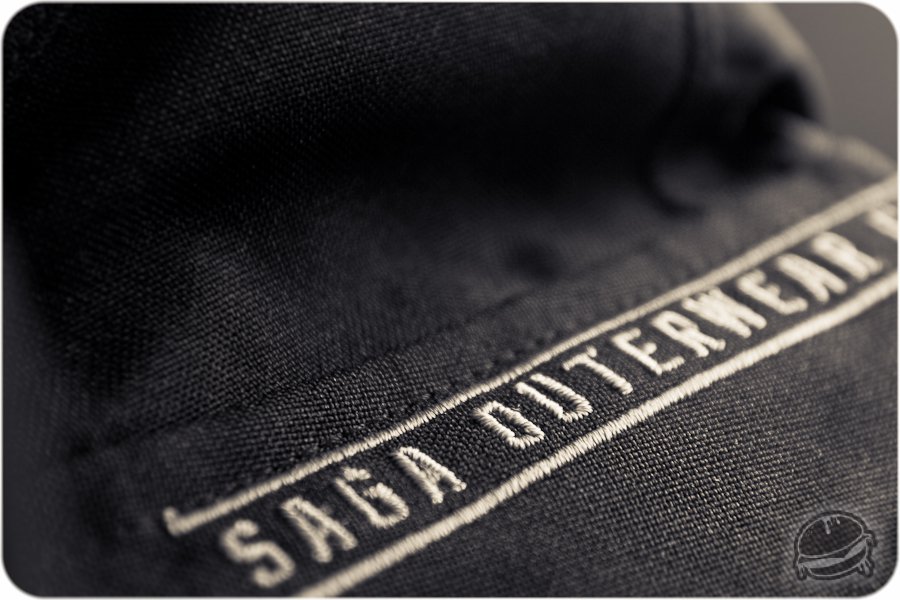 Easy on the eyes.
Stay tuned for more updates from our trip to China in the coming days.