So as you all know I bought this super awesome rally car and now I finally put it to use. So before I went down to NZ for three weeks of skiing and training and watching lost I entered a rally race. I took my car to this rally shop called Salta Motorsports and dropped it off to get all prepped for the big race. Then I hit the airport and went down under. So I get back to the US on the 16th at 10pm then I drive to Denver and pick up my car and trailer. She was looking so beautiful and ready to race. Spent the night in Boulder and picked up my co-driver Jake Largess and we headed to Steamboat springs for the COG rally.
This rally is no joke, it was a 16 stage rally over two days taking place on the many hick/dirt roads Steamboat has to offer. It was so awesome, best time ever. The race is 150 miles, of gnarly. It was my first race ever and Jakes as well, so we had no clue what we were getting into. At registration Jake was handed his direction books, we both looked at each other in awe. We could not believe the size of the books with the directions that Jake had to give me for the race. It was so overwhelming. We started the race at 7:30 am drivers meeting and then 8:00am start. Of course we are slow so we started in the back of the pack, at 8:27am. Travis Pastrana and Ken Block were the first to start followed by the rest. There were 35 cars all lined up to go. Off we went.
Our goal was just to finish the race with out breaking the car and with out crashing. Sounds easy, but its not. Rally races have 35%-40% chance of not finishing the race, and as rookies even higher. But on the other hand I wanted to see how fast I could go. We surprised everyone there by just finishing it. Let alone we beat some people. Ha Ha. We finished 20th out of 35 and 4th in our class. We were in a class with all wheel drive cars and no turbo. We saw some nice crashes and had a few close calls but we held it together for the entire race. So pumped, I am hooked and can't wait for the next race. Here are some pics, and video.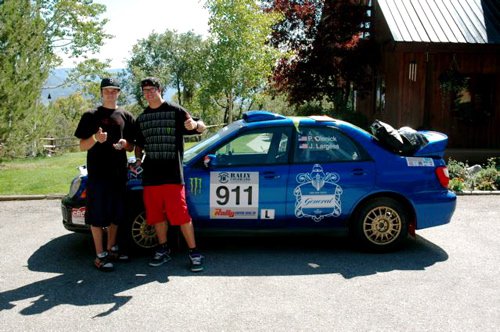 Jake Largess and Me and our whip
My mom saying her last fairwell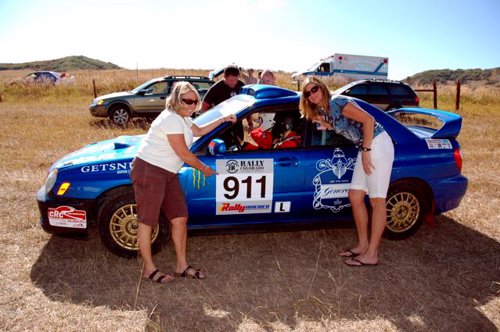 All strapped in, the 911 car. Boo Yeah
We are in there tight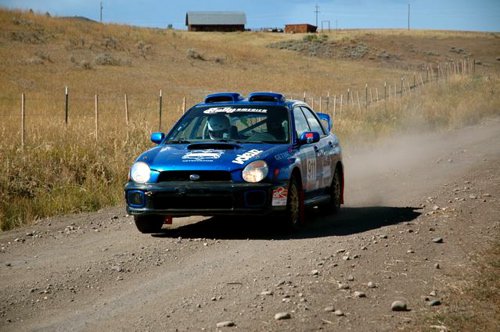 Starting our first stage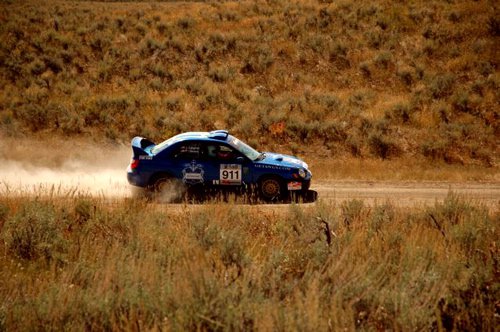 Going fast, our top speed of the race was 110mph on dirt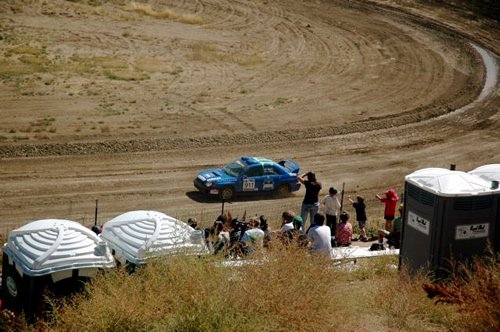 Special stage for the spectators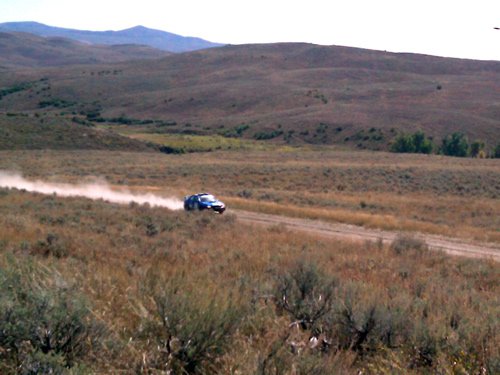 Super fast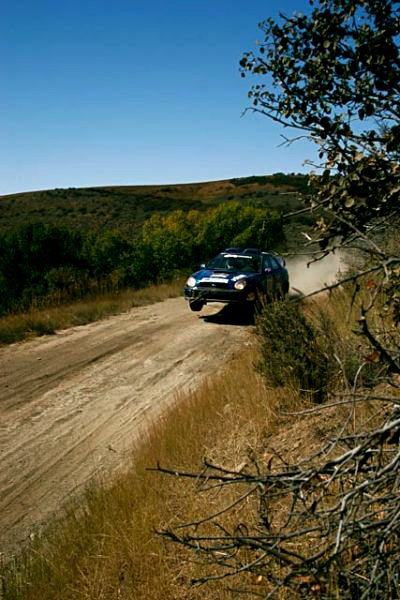 Catching some air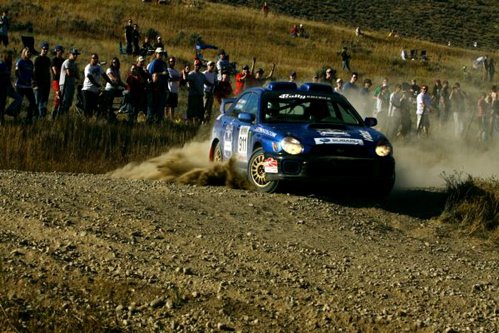 Ripping a hard left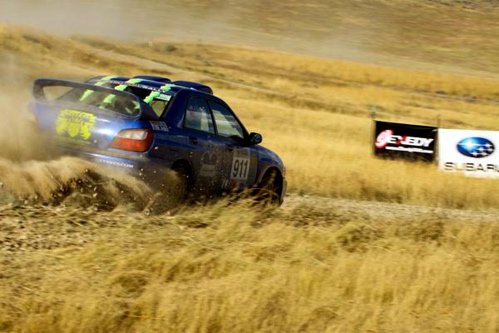 Dirt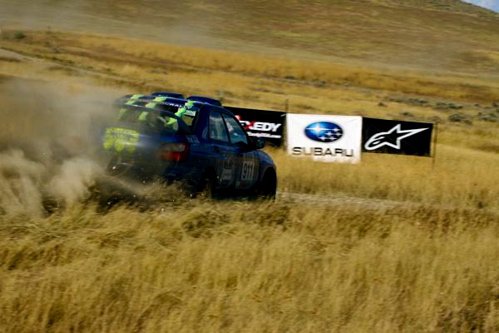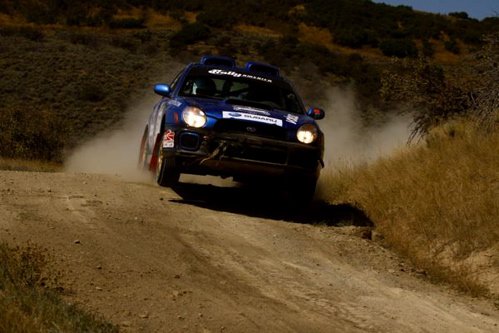 Catching more air, notice the sage brush in the bumper. That means we might have messed up a little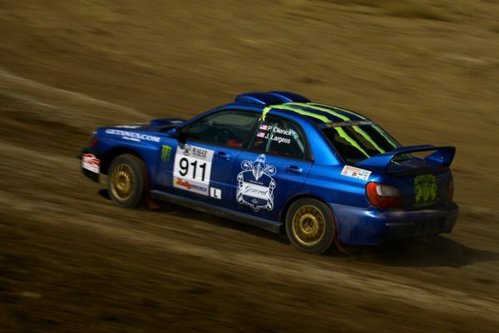 Blurry means fast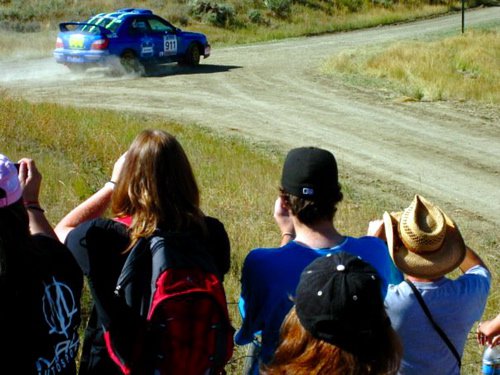 We missed this turn first time through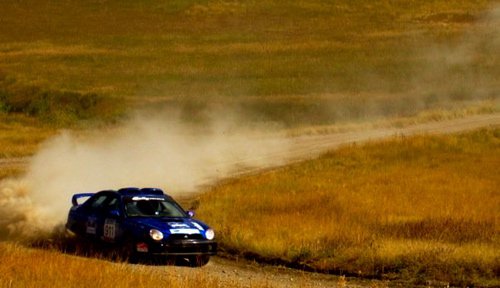 FUN FUN FUN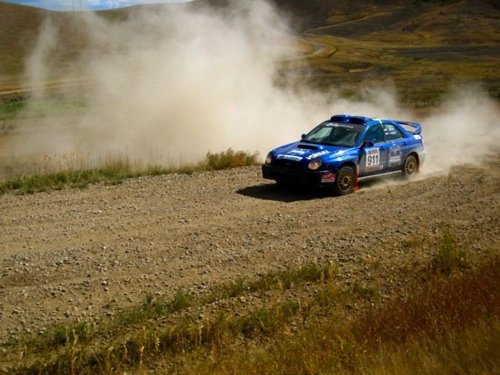 That was a hard turn, we were not so good at that one
So we did great, finished, did not crash, got some coverage, and had an awesome time. For more info on the rally check out http://www.rally-america.com