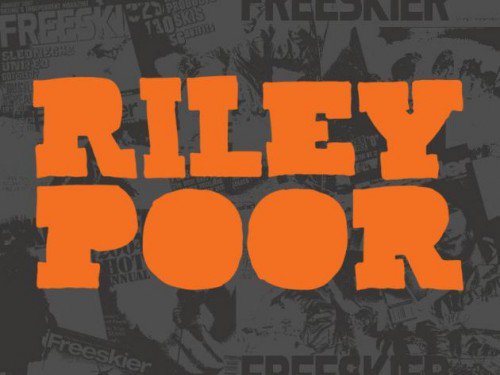 I think I speak for everyone when I say that Saturday's events were a huge success. Two events. One purpose. Old friends. New friends… And more fun than you could shake a ski pole at. Thank you to everyone involved.
Riley's presence at the Freeskier Magazine gathering on Saturday afternoon was a true testament to how far he has come in just a few short months since his accident. It was Riley's furthest trip away from the Craig Hospital to date, and he thoroughly enjoyed being a part of the electric vibe his friends supplied to the venue (he also managed to 'out' the birthday girl (Katrina) in front of all of us, and we all had a great time singing "Happy Birthday" to the gal who has done so much to help Riley through his recovery). The highlight of the event – besides watching all of the little munchkins in attendance crawl all over Riley – had to have been Luke Van Valin's performance as live auctioneer. He masterfully unloaded Riley's sno-mo in an all out bidding war between Simon Dumont and Freeskier's fearless editor / in-house DJ Matt Harvey. Simon may have one X-Games Gold this year, but Harvey got the best of him and is the proud (emphasis on 'proud') owner of an Arctic Cat M7. A big thanks to Nike 6.0, Freeskier, Red Bull, Coors and the athletes who donated auction items (stay tuned for Ebay auction details, as well as info about how to buy Riley Poor gear).
The party grew in size and enthusiasm as it migrated to the West End Tavern on Pearl Street, where the Red Bull and Coors (from both the tap and Peter Olenick's beer bottle) were flowing like crazy. Andrew Hathaway's DJ set was one of the best in my recent memory, and given the vibe on the dance floor, I bet others would agree. The crowd was an awesome mix of industry friends and childhood friends – I'm proud to say that the Crested Buttians showed up in droves and represented to the fullest.
My bro and I paid Riley a visit this morning, and despite having a sore neck from 'looking up' during conversations with friends yesterday, his spirits were the highest I've seen yet – suffice to say his sense of humor has remained intact throughout this ordeal. He's incredibly appreciative for everyone in his life, and rightfully so… he has some pretty great friends and family. He and Katrina will be leaving Denver for Los Angeles on Thursday (with the help of Jake Largess who will be driving their new van, packed with just a fraction of their belongings). Riley wants everyone to know that even if he hasn't returned your email, text, Facebook wall post, etc., he has read it and has drawn a huge amount of strength from the collective well-wishes; he intends to get back to everyone in due time.
As Riley moves on to the next chapter in his life, he will continue to make strides with his recovery. This blog will continue to be the go-to place for all Riley-related info.
It was great to see everyone yesterday.
-Jamie Starr