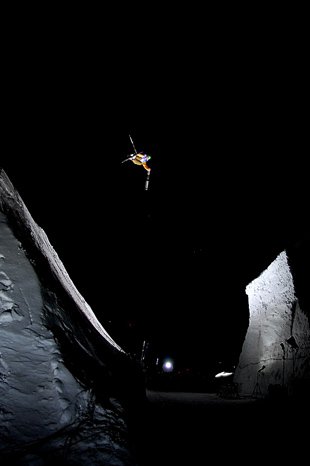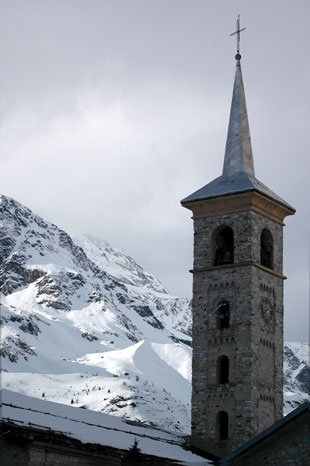 Words and photos: Dan E.Last year's Tignes Airwaves was billed as a Euro version of the X-Games, and to back that up the organizers managed to lay out a pretty burly slopestyle course and Europe's largest superpipe to go with the hundred grand in prize money.Unfortunately for the organizers, mother nature didn't co-operate this year, and the lack of early snow in the Alps forced them to strip down most of the program. The axing of both the slopestyle and superpipe meant some headliners were no-shows, but more than enough talent did 'get brung', with a slew of up and coming French riders and enough foreigners to make thingsinteresting.With 20cm of fresh the previous night, there are worse places to spend a sunny day than one of Europe's largest and most freeride obsessed resorts. Although not as famous as next-door Val d'Isere, Tignes is one of the few Euro resorts where the one piece suit and monoboard are almost impossible to find, and XXL is the order of the day.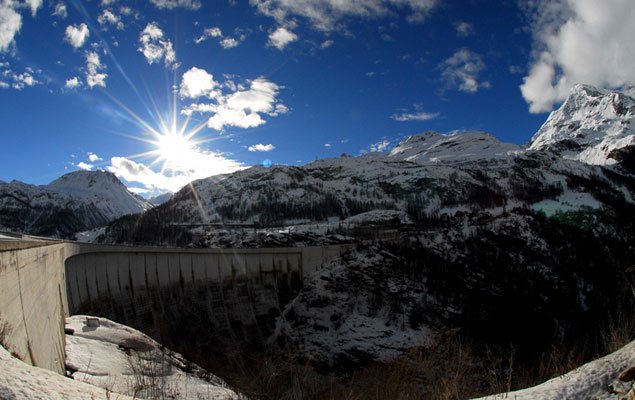 So what what do you do if you can't build a slopestyle course? Pile up all the snow in a parking lot and see what happens. The comp format was turned into a big-air to wallride, with morning qualifications followed by evening finals.The morning session went according to plan for the French contingent with 5 of the top 6 repping La Republique. The lone exception was the inconvenient Tanner Rainville, up in first courtesy of a styled out cab 7. Rounding out the top qualifiers were a few lesser known French names that should soon become pretty familiar to North Americans. YouTube the footage of the event and judge for yourself if the absence of Andy Mahre from the top 6 was a sign of biased judges or mad skills all around.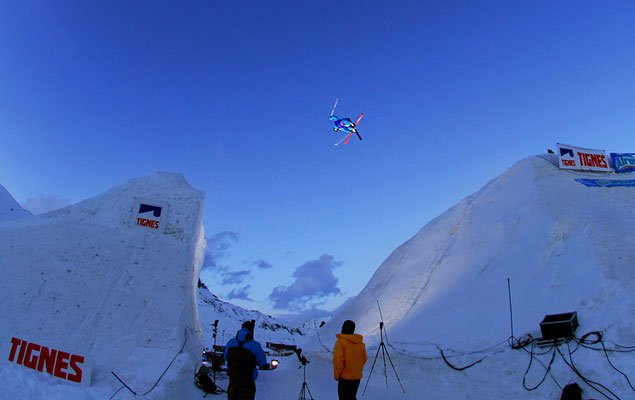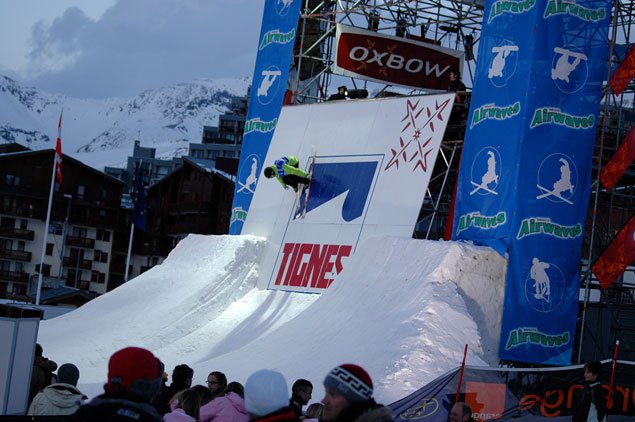 As the sun set, the announcers got progressively more annoying and the cameras started rolling, with the finals broadcast live on Sport+ (the French ESPN). Rainville held on for the win (and $10,000) with a switch 7 mute to true tail, with Loic Collomb Patton also throwing a tweaked out switch 7 double grab for second and Richard Permin taking third.After the podium festivities, proceedings moved to the usual phase where the local bar owners try to claw back as much of the prize money as possible. Props to the riders and judges for continuing the trend against spin to win, and as much as this edition of the Airwaves wasn't a bad salvage job, we're hoping for some early dumps in the Alps next winter to really see it blow up.