by Mike Rogge
Winter is the craziest time of the year and my first winter at Powder has been no exception. After eight straight days of getting my butt kicked from the ski brands at Powder Week, I was ready for a break. The plane en route for a Salomon Jib Academy stop at Whaleback in the Live Free or Die State of New Hampshire (if you don't want to wear a helmet, there's nothing they can dooooo!) seemed like a quick relief from the GnarCarnival in Jackson.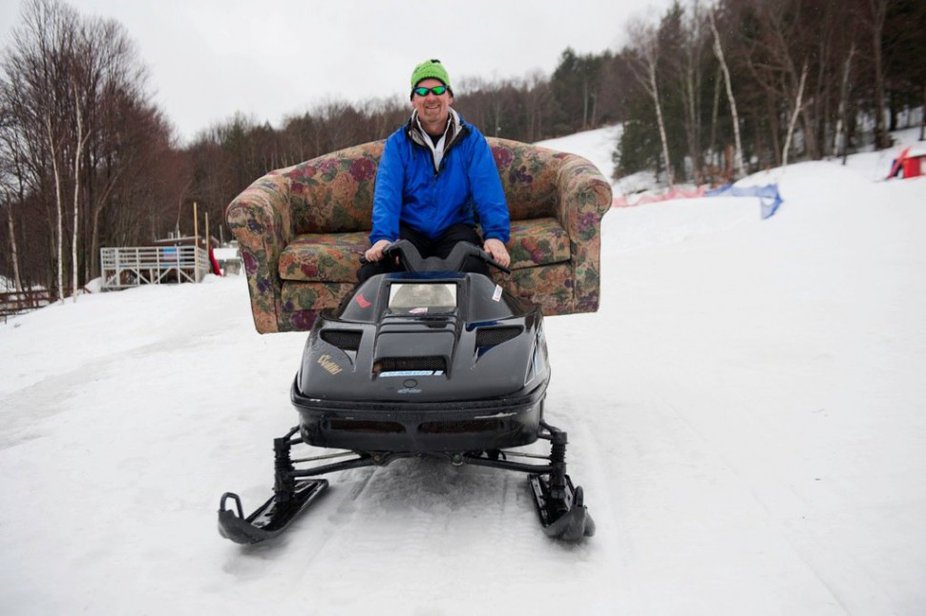 New Hampshire. It's a real place that rules.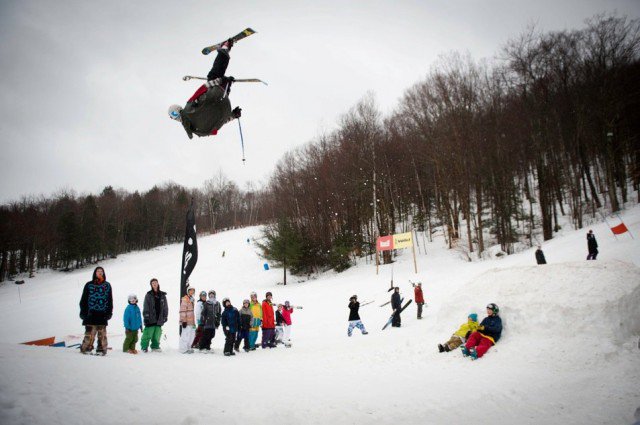 Tyler Duncan flat 3-ing his way to Mammoth. I bet you didn't know you could flat 3 across the country. Photo: Matt Stauble
Back on the East Coast, a soggy Sunday morning down pour greeted the J.A. crew of Nick Martini, John Symms, Michael Clarke, Tommy Ellingson, and Keri Herman. The East Coast kids showed up with big smiles and even bigger bags of crazy tricks (tip roll 450 on to pretz 270 off for those playing at home plus smooth and stomped rodeo 5′s by a 16-year-old girl you've never heard of but will probably win X Games next year). With a little rain not slowing down the littlest of right-coasters in slow, sloppy, and slushy conditions, the kids playfully battled it out for a chance to head to Mammoth in the spring to ski with the Salomon team. In the end, it was Tyler Duncan and Jackie Kling taking home the plane ticket to the Jib Academy Finals at Mammoth Mountain in May. Without a doubt, it'll be a crazy time in the sunshine. Now about that break…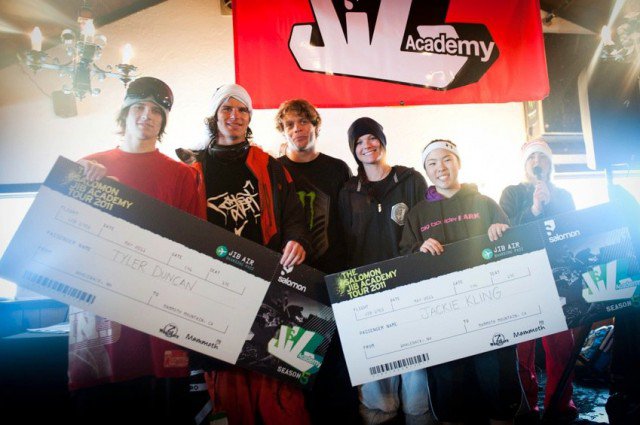 Dear Mom, Mammoth is going to be sick. Love, Your Winners Tyler Duncan and Jackie Kling
Episode six of the Office Blog from Whaleback. Be sure to check out the daily updates and all of the action on the Powder Magazine Office Blog.
Setting up shop at Whaleback for Salomon Jib Academy.