Enjoy was selected for the 8th Annual X-Dance Film Festival in Salt Lake City. Go check it out on Sunday January 20th at 4:10pm. For more info check out X-Dance.com.
Here is #6 of over 20 bonus codes to unlock the hidden goodies in your DVD.
1 9 9 1 5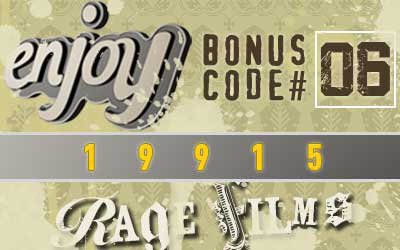 The super popular bandanas have now been added in the store at http://www.ragefilms.com.
RAGE