Rocky Mountain Undergound's new showroom located at 114 S Main St. in Breckenridge is set to have a soft opening this Friday September 30 at 6 p.m.
RMU has been making big leaps in the ski industry over the past couple years, starting from, "Sure, bring a 30 rack and we'll get you a ski," to picking up the boys behind Bad Meets Evil: Ethan Swadburg and Ben Smith, and now onto opening Breckenridge's first ski shop/bar of its kind.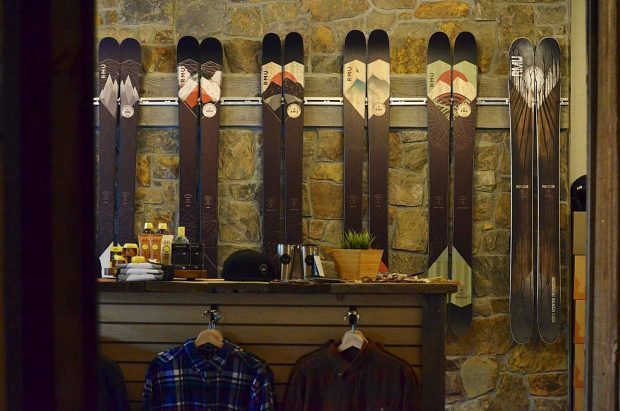 A lineup of RMU's skis in the showroom.
Open the door to the left and step into their new 1,000 square foot showroom, the floor consisting of newly hand-laid brick and the ceiling repurposed using the old floor boards. A wooden stand in the middle of the room–actually a piece from cofounder Mike Waesche's old deck—serves as a rack for all sorts of gear ranging from skis, hats, jackets, etc. Waesche explaining, "Reuse in building is a big deal for us. There's the sustainable aspect there."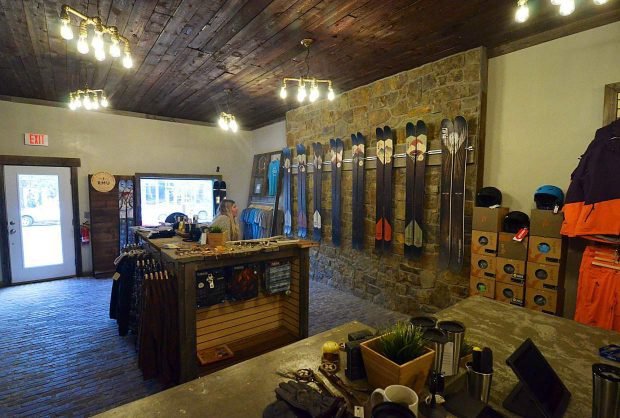 Another look at the showroom.
Before heading to the bar, another fascinating aspect of the building to note is an in-house ski press. The crew plans to exhibit ski-pressing demonstrations, a behind the scenes look at one's ski production that few get to see firsthand.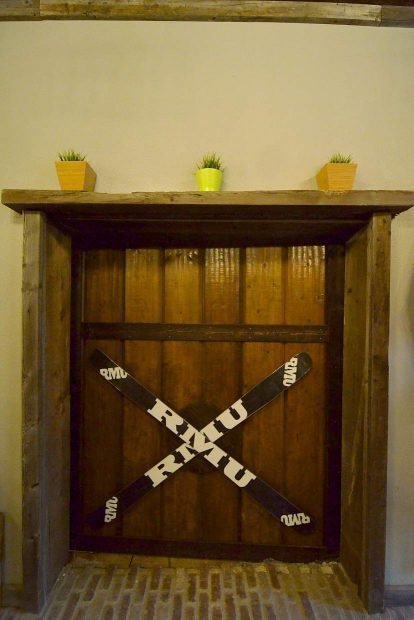 The door to the bar.
Now it's time for a beer. Take the door to the right and enter what will be RMU's in shop full-service bar. Around November 11, come time for opening day at Breckenridge, the bar should be good to go for the public. The first beers of choice coming from New Belgium, a local partner, and also talk of a wine list stemming from regions the crew has visited on ski trips.
The bar space under construction.
RMU's doing it right. If you're in the area this Friday, I would recommend checking out the digs over at 114 S Main St.