This past weekend, the ski industry suffered a great loss, as Eric Simard, a renowned and highly respected filmer for Poor Boyz Productions and various other film companies passed away in Quebec. He was 28.
Eric spent the last few years living his dream as he traveled all over the world to exotic locations, where he filmed his friends skiing everything from deep pow in the Japanese backcountry, to private shoots in helicopters in France and Sweden, to some of the most ridiculous urban rails ever caught on film in his native Quebec.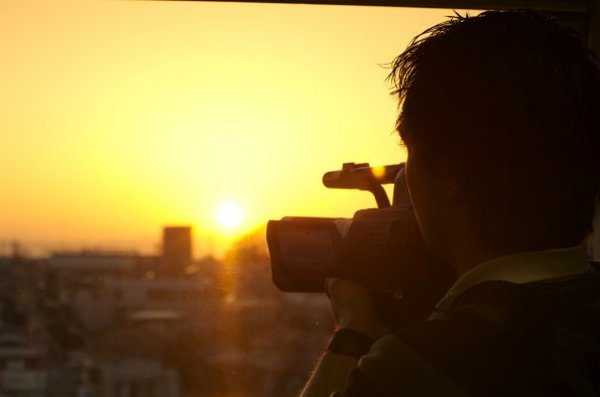 Tokyo
I had the opportunity to get to know Eric over the past few years and had the utmost pleasure of becoming his friend while sharing many a good and unforgettable times with him on the road as we traveled together in Europe and other locations.
He was a bright, energetic young man whose talent and work ethic was far beyond his years, and the sparkle in his eye, wide smile on his face and infectious laugh that echoed throughout the mountains after he knew he got a good shot is something I will never forget.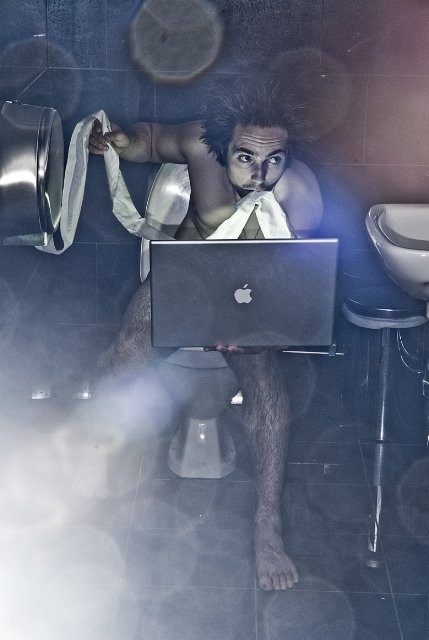 Eric Simard...always editing.
The world of ski filmmaking has been made better because of Eric's vision, talent and contributions, and he will be sorely missed, and never forgotten. Thanks for all the memories my friend, and for being a truly amazing human being. - Jeff Schmuck of Newschoolers.com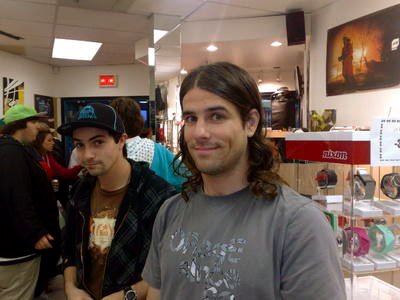 Eric with JP Auclair.
I every now and then forget how lucky I am and take my life for granted. I sometimes forget that I'm one of the few on this planet to have this lifestyle, while being able to eat every day, drink fresh water…
I also, from time to time, forget to be grateful for all my amazing friends, my dope family, and for all the opportunities I have.
Eric with Peter Olenick & Charles Spina at JOSS.
Eric had the opportunity to travel the world with Poor Boyz and had lots of friends, along with great passion for the field he worked in and that he loved so much. Somewhere down the road, he might have forgotten how lucky he was.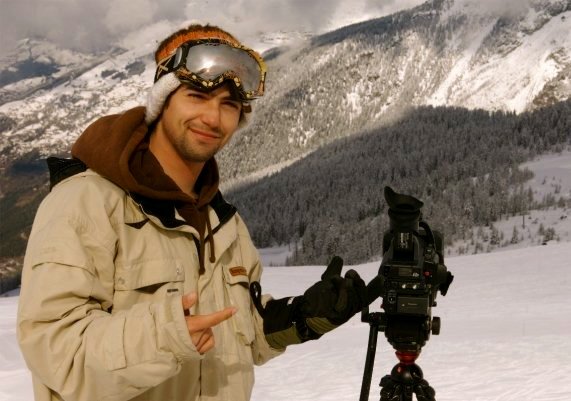 France
I would like to take this opportunity to be grateful for the time I spent with Eric and to remind everyone else that it's never too late to appreciate what you have. Furthermore, always remember that what you appreciate appreciates you.
Thanks for the memories Eric. We will miss you my friend! - JF DuRocher of IF3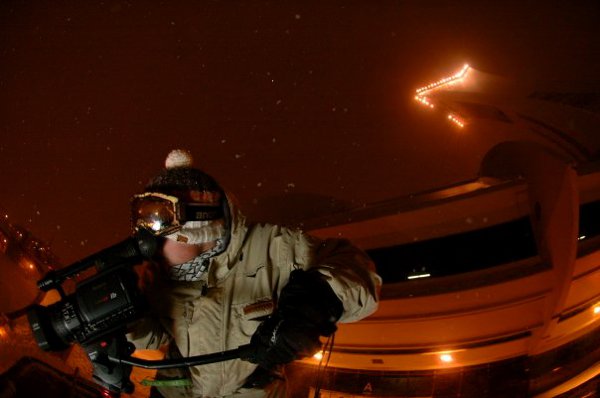 Montreal
I want everyone in the ski community to know that Simard was a righteous dude!
I had the privilege of shooting with him during Reasons and I have to say that he has changed my filming style forever. Eric had a style and swagger about him that I hadn't fully appreciated. He filmed things as a cinematographer would, not as just a filmer. He focused on the moments: the best parts of the trick and the best parts of the shot. This became a new approach to me thanks to Eric, as I had always given great attention to documenting a trick from start to finish. One Love Simard!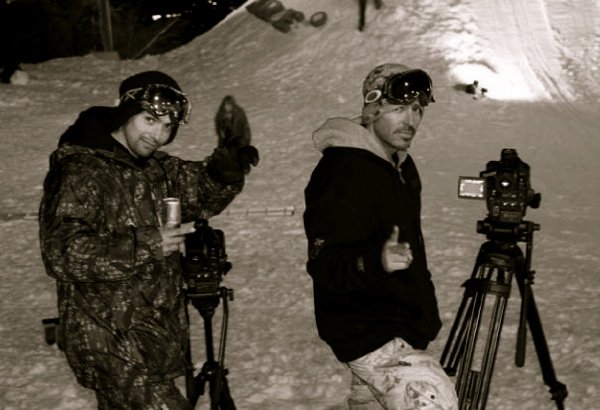 Eric with PBP's Johnny Decesare.
I love Simard, and that's real. I'm balling my eyes out watching his footage right now, and I am deeply saddened by losing a good friend and will miss him dearly. One thing I do know is that every time I look through my camera from now on I will ask myself how Simard would film it. He set the standard, so big ups to him, and my condolences to his family and the Quebec crew. I feel for your loss. - Tyler Hamlet of Poor Boyz Productions
 
JF Cusson & Antoine Gagnier at Jay Peak, by Eric Simard