Words by Jeff Schmuck
The world of skiing suffered yet another tragic loss today, as a true inspiration, innovator and icon of our sport, CR Johnson, passed away while skiing at his home mountain of Squaw Valley, California. He was 26.
According to reports, CR, who was wearing a helmet at the time, was skiing off a cliff on Light Towers and caught his edge on some exposed rocks in the take off, causing him to tumble and hit his head and neck on rocks in the landing. Ski patrol and medical staff arrived at the scene almost immediately and attempted to revive him, but despite their best efforts, CR left us much too soon.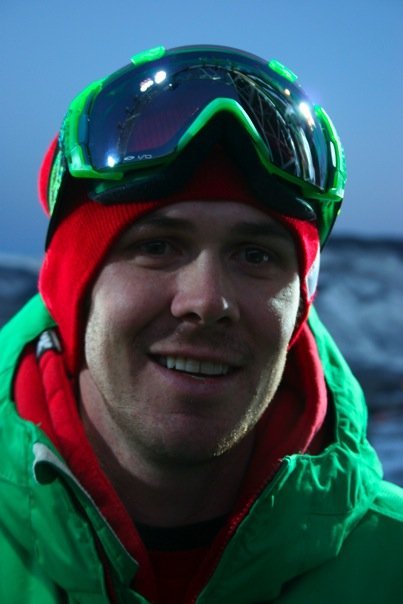 The word legend tends to get thrown around a lot in the sport of skiing, but CR was precisely that, and will always be. CR exploded on to the scene at the young age of 15, throwing the first ever 1440 on skis, and following that feat, the sky was the limit for the young pioneer from Lake Tahoe. From that point on, CR took full advantage of his finely-tuned skills and the opportunities that came as a result of them, and over the course of his long and illustrious career appeared on numerous podiums and magazine covers and was featured prominently in countless films, where his segments were some of the most anticipated and talked about of the year.
CR also played a huge role in bringing halfpipe skiing to where it is today, when he and Candide Thovex put on an unforgettable show at Winter X Games 7 in 2003 that left a trail of shocked snowboarders and awe-inspired skiers in their wake, and helped lead the charge of bringing park tricks to the backcountry as well, which he continuously put on full display in his timeless and powerful video segments.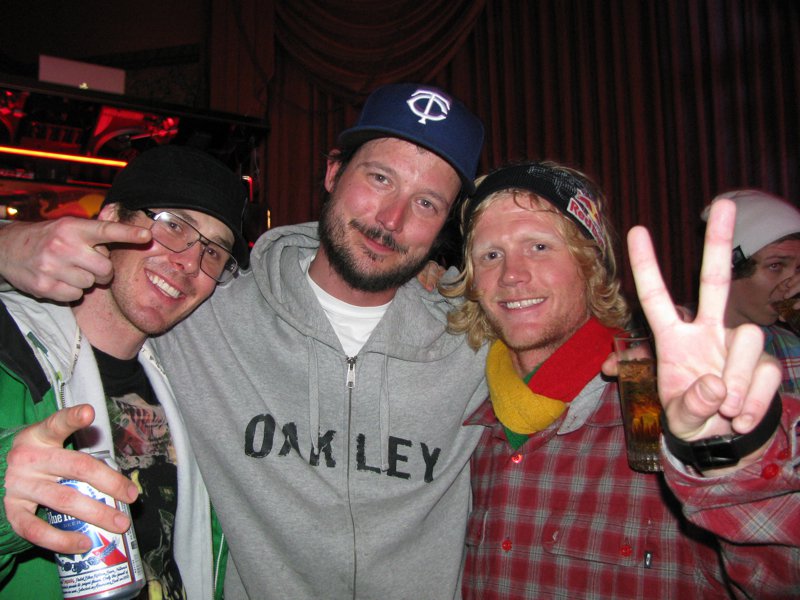 In his later years, CR continued to inspire, particularly after suffering what many thought would be a career-ending traumatic brain injury in 2005. During a rapid-fire jump session, another skier fell on CR, which left him in a medically-induced coma for 10 days and a long road to recovery. Many counted CR out, and thought that he may never ski again, let alone professionally. But CR never quit. He never stopped fighting. And just two seasons later, CR inspired us all by roaring back onto the slopes with an unprecedented desire and vengeance, and picked up right where he left off by filming with Matchstick Productions, Poor Boyz and his best friend Tanner Hall, pouring creativity into his new pro model ski from 4FRNT, and putting on strong showings at events like Red Bull Cold Rush, and more recently, Red Bull Line Catcher, where he placed 3rd.
The devastatingly grim news of CR's passing has sent shock waves throughout the entire ski industry, and as someone who had the pleasure of being close friends with him for many years, my heart is broken, and I have spent a good part of today squinting through tears at an empty word document struggling with what to say.
But despite all the sadness I feel, I am indescribably happy that I had the opportunity to be close with CR, and I would like to take the time to share my most wonderful memory of him. Last winter in Retallack, a couple of us were discussing some of the minor stresses of life amidst a throng of other conversations around us during dinner. CR piped up, and began openly discussing his accident, and told us that he felt blessed that it had happened, because it made him realize what was truly important in life, and how lucky he was to be alive and to be able to continue to live his life the way he wanted. As he went on, the room got quiet, until nearly everyone was hanging on CR's every word. He began talking about how lucky we all were to be with friends in such an amazing place, while skiing deep powder during the day, and eating good food at night, when elsewhere in the world people struggle just to do the latter. He proudly stated that there was nowhere in the world he'd rather be and nothing he'd rather be doing, and how lucky he felt just to be able to do it, and that we should feel the same...which lead to a loud roar of agreement and glass cheering from everyone within earshot.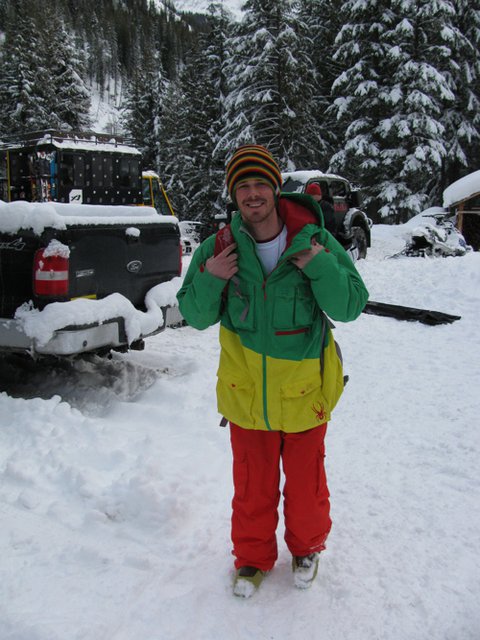 I often think about what CR said that night when I get stressed out about little things, and his voice in my head always helps me remember just how fortunate I am. I will take that with me for the rest of my life, and from now on, when I think about CR, I will always think of that speech, and the bright, infectious and utterly content smile on his face while he gave it.
CR Johnson was an inspiration. He was an innovator. He was an icon. But most of all, he was an amazing, kind and gentle human being, who loved every second of his life that has sadly ended way too soon, and our thoughts, prayers and deepest and sincerest condolences go out to his mother Loraine, his father Russ and his sister Kahlil during this difficult time.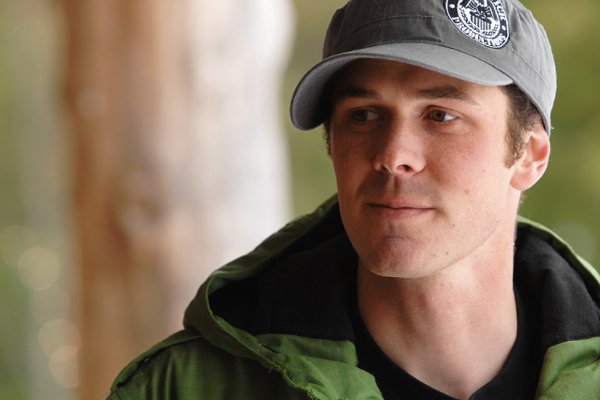 "Only the things that you truly love will you pursue with that energy, and for me, my family, my friends, and skiing, that's it for me, that's my life. The joy I get from skiing...that's worth dying for." - CR Johnson
Rest In Peace CR Johnson. We'll never forget you my friend.