Yo fellas-
Just wanted to drop in and say a little something about come changes we've made this year...the evolution of RIME, if you will. We're now shipping out the new batch of hats, so you should go check 'em out if you haven't already! We listened to what everyone had to say about em last year, and are stoked to tell you about what separates this seasons hats from last!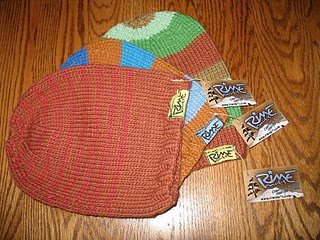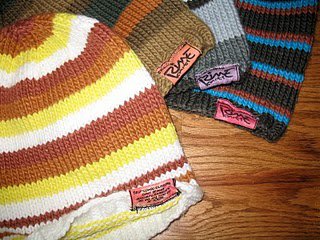 Rider Influenced Changes We've kept the yarn the same thickness/coziness, and the hemp tags the same, but made some changes along the way...- The new hats are a little bit shorter, and a little bit tighter fitting. Slightly less flop, with a tighter fit that'll keep em from falling down over your eyes when jibbin without goggs on...but still big and ballin'- The elastic knit pattern around the base is thicker, so it'll grip your dome a littler better and wont stretch out as much over time- The tags have more rhyming space / better rhymes! We really took some time to get some good, quality rhymes this season to keep you motivated and thinking..- Tags have a #/50 printed on the tag, so you know just how limited your hat is, and that no one else has the same one..Our PracticeThis year, we really wanted to step it up and do more than we have been in the past...- For every hat/shirt/etc we sell, we plant a tree - to regrow forests around the nation to help protect our mountains from erosion and keep our snowpack from sliding away.- Through our partnership with various non-profit organizations, not only do we plant a tree for everything sold, but we're proud to say we're a carbon free business! Sort of a one-plus tactic to everything we stand for..The FamilyWe're stoked to grow our family into different aspects of 'pow shredding'! We recently welcomed Leigh Powis to the fam, as well as fellow MT shredder Shane Stalling...(he rides on one stick). Check out and show maaad respek to the fam!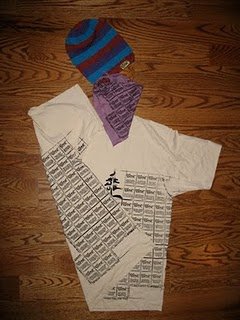 More Than 'Just Hats' We've been crunchin hard to get you some dope new stuff this season! In the next couple weeks, we'll be releasing some limited edition organic cotton RIME*tees as well as some hemp bandannas to protect your face from the wind and cold. We've got some other big things in the mix too, stay tuned...Collaboratin'We've got some collaborative hats on the way that you're all gonna be reaaaaaally stoked on. Trust. They should be releasing sometime next week..Check out the RIME*shop and browse through all we've got to offer!Hope that you're stoked on this season of knits, and that everyone is out getting theirs!Pray for snow, homies!