Words and photos by Cam Keith + Quiksilver.
Dropping 50-foot cliffs. Sending double flips on first hits. The level of progression in the next generation of freeskiers is simply mind-blowing. Young Guns Ski started as an Instagram contest open to anybody between the ages of 13 - 18 and it got over 1000 entries from all over the world. Sammy Carlson and the crew at Newschoolers went through all of the entries and hand-picked their Top 8. Tough job — there were so many incredible edits — but it had to be done. Then the Top 8 went through a round of public voting on the @quiksilver Instagram Story.
Cole won the pubic's hearts and votes, which earned him a ticket to the final in Revelstoke. Sammy and Newschoolers picked three more Young Guns out of their original Top 8 to leave us with four finalists. Zane Severson, Tim Sivignon and Kiernan Fagan joined Cole for the final at Revelstoke Mountain Resort where 5 days of backcountry, park and heli-skiing with Quiksilver team rider Sammy Carlson awaited. Over the week the four skiers were judged on their abilities in all aspects, with one rider walking away with the top prize of $10k and the title of 2019 Quiksilver Young Gun.
Day 1
Due to a canceled flight, Kiernan had to miss day 1, so the decision was made that Day 1 would be considered a warm-up day for the rest of the riders to get a feel for the resort and scope potential spots for the following days. The first feature we rolled up to was a windlip directly beneath a busy skin track packed with people ski touring. Within the few first hits I had already seen Timothe land a dub 1080, Zane a cork 1260, and Cole stomp a couple double backflips. As the day moved on we pushed further into Revelstoke's South Bowl and the 3 finalists continued to put on a show.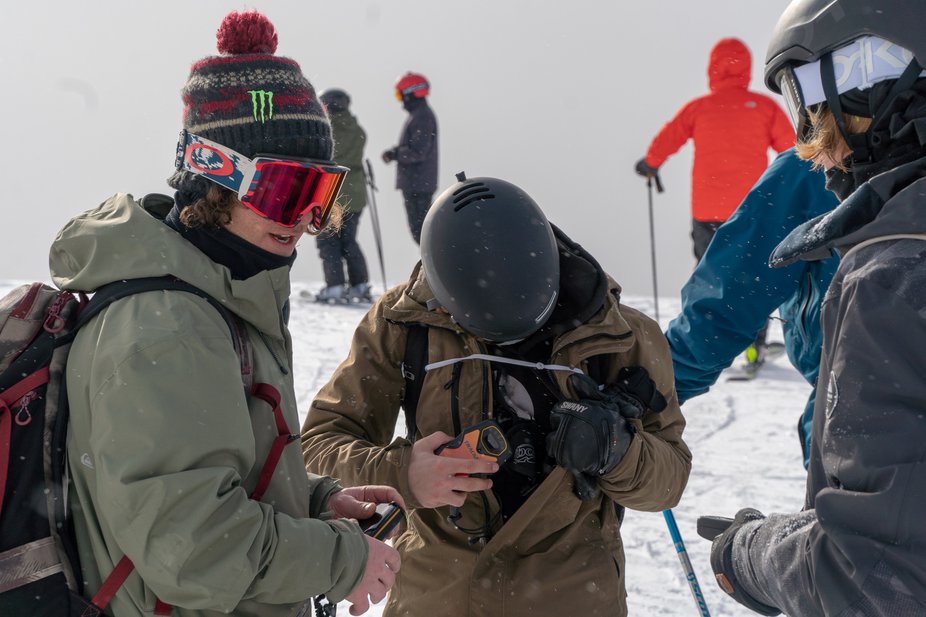 Day 2
The first proper day of 'competition' saw Sammy lead the four finalists into Revy's alpine. The crew made their way to some classic Revelstoke backcountry booters. The jump session was insane and all of the boys were throwing tricks they had never even tried before, including two triple backflip attempts from Kiernan and Cole.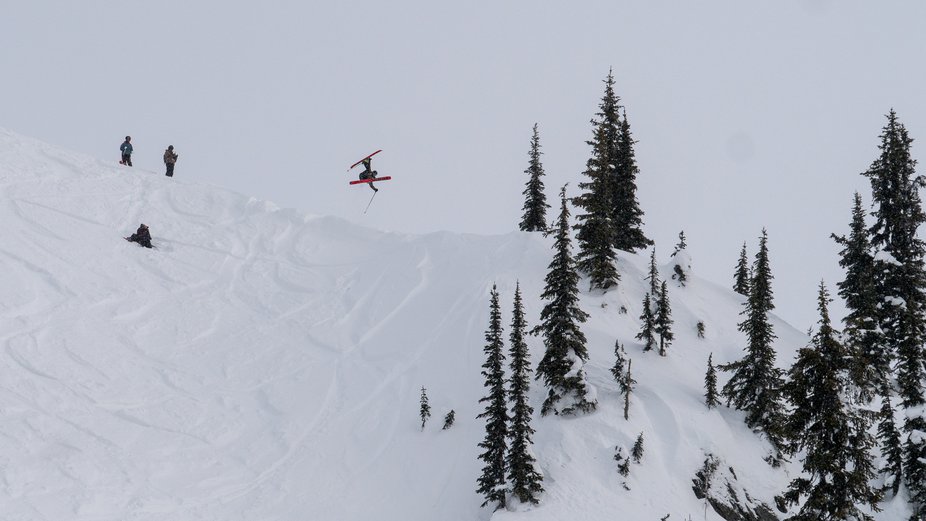 Day 3
Cole had heard of an inbounds cliff with a diving board take off and the rest of the crew was immediately on board to check it out. Sammy lead the crew to the infamous High Dive, a must hit for all Revy shredders and meat was hucked. Massive backflips were thrown, even if it meant taking a knee to the face. After taking a beating, the four boys ended the day with some stylish hits off "Low Dive" the neighboring cliff.
Day 4
After days of huge sends and brutal slams to match the final four enjoyed individual jam sessions in the Revelstoke terrain park. Tim and Zane stomped huge disaster 450s onto the 40 foot flat down and Cole was supplying the media crew with big airs and slashes. The park day crown definitely went to Kiernan, who was in his element. Keep an eye on this guy, his bag of tricks is husky.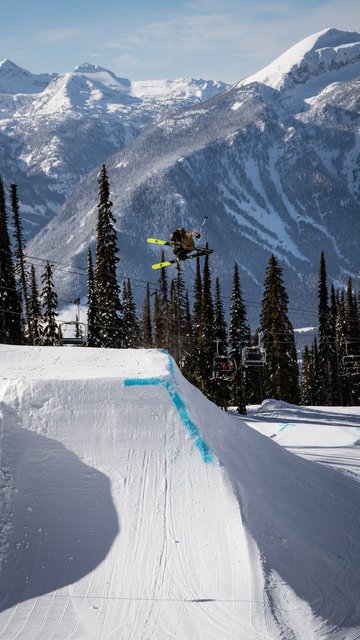 Day 5
Lift off. After 4 days of witnessing huge tricks into some of the harshest conditions Revelstoke has seen this winter, we took to the sky in search of soft snow courtesy of Selkirk Tangiers. Although heli-skiing was a new experience to all the competitors, the go for broke mentality shown all week had been solidified. After one party lap in the sun, the battle for $10k continued as the crew searched out more difficult lines to shred. The four finalists continued to push boundaries all riding tough lines and stunting natural takeoffs.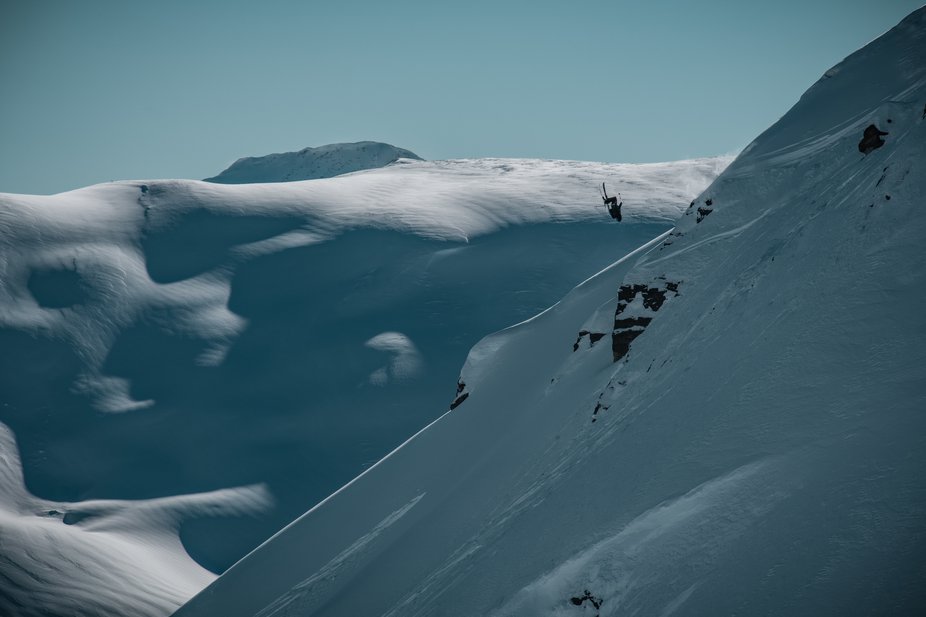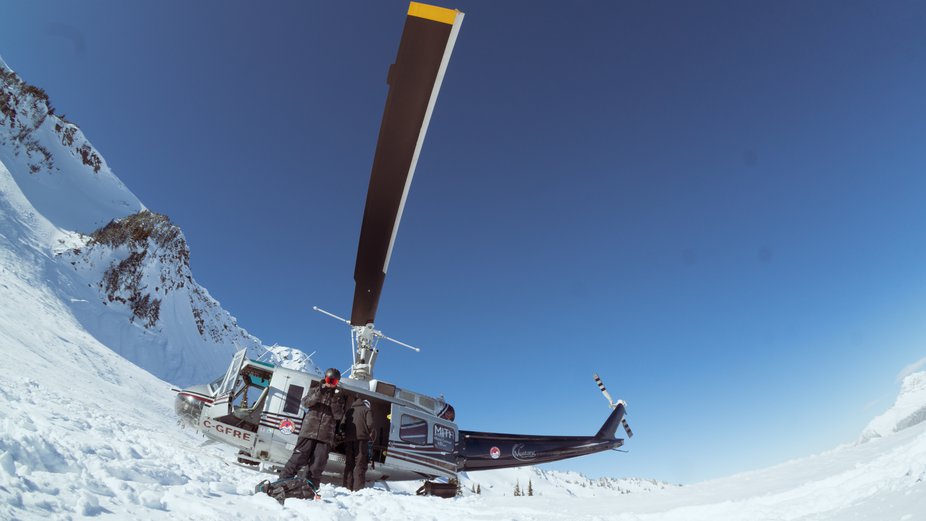 The future is in good hands, the amount of talent demonstrated by all four skiers throughout the week was astonishing. The vibes were always high and the bond between the four grew every day. Between living the suite life in the Sutton Hotel, skiing with Quiksilver's Sammy Carlson and heli-skiing on a bluebird powder day the week was already the trip of a lifetime. Which made it hard to remember this was a contest after all, and one of the four was leaving Revelstoke with $10,000 in their pocket.
https://www.newschoolers.com/videos/watch/926101/YOUNG-GUNS-SKI-2019
And based on consistency, overall impression, and Sammy's vote, the winner of Quiksilver Young Guns 2019 was Cole Richardson. Cole was hungry all week and was the skier that pushed everybody else to get out of their comfort zone. The Lake Louise based freeride skier proved he could stand alone in a situation where all riders were pushing their boundaries. He would take every hit bigger and generally stomp just about everything he attempted. When it came to the final day his skiing really shone, with fast and confident heli-lines; evidence of his ability to ski like an OG.
"This never felt like a contest. It just felt like the best week of my life."
... is what Cole had to say after winning the 2019 Quiksilver Young Guns Ski contest. And to be honest, he had a fair point. Cole spent five days riding with Sammy Carlson and friends, sent it off of some of Revelstoke's most notorious hits, went heli-skiing for the first time in his life and walked away with an oversized check for $10k. Hard to top a week like that.