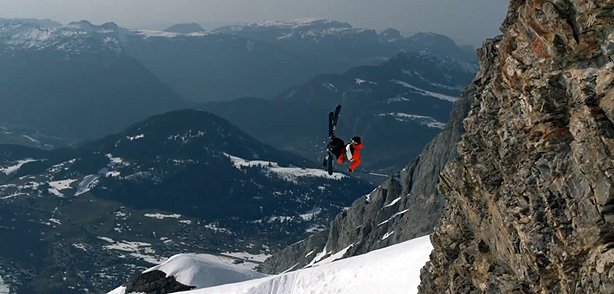 Holy shit. I was scouring the internet and stumbled upon this trailer thinking, 'ok. Candide Thovex is a good skier, this could be interesting'. I watched it and my jaw hit the floor. 'Cold be interesting' was a huge understatement when the actual phrase I should've used was fucking incredible. This is the one of the best freeski film trailers you will see in your lifetime – I guarantee that! If you don't watch this trailer then you need medical help.
Here's the blurb:
"This long anticipated movie has finally become a reality for Candide Thovex , while we take a look back at his youth and early days skiing Candide shows you what it took to get to this point in his career, winning X-games gold's and breaking his back before winning the free-ride world tour. Now embarking on a mission spending 2 winters and summers filming and traveling over the world to get the best conditions possible Matt Pain and crew have captured Candide in his element and the stunning nature surrounding.
Few Words will Premier in October in Paris with a world tour to follow in a city near you."
Related posts:Quiksilver and Roxy Radar It's back for a second year and waiting for YOU...
Candide Thovex embarks on Candide Kamera Candide is one of the best skiers out there and...
UK Snow Film Festival The First ever UK Snow Film Festival will be launched...