I must admit, yesterday afternoon was not a good day for me, I was absolutely sure I couldn't ski for some days. But hey! What do you know! Woke up this morning, a bit stiff in the lower back and bottom area, but after watching ski-edits all yesterday I was more hungry for slaying park than ever.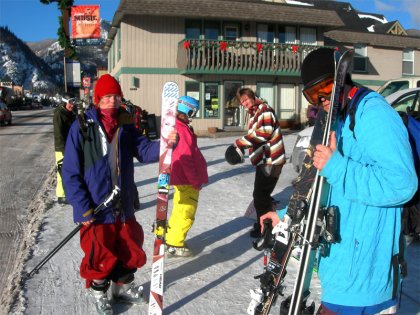 After Backe's morning-ritual (07.00 AM wake-up call, coffee, e-mails and breakfast) I joined in for the 8.44-bus to Breckenridge. Backe and Marius looking fresh! Yeah-right!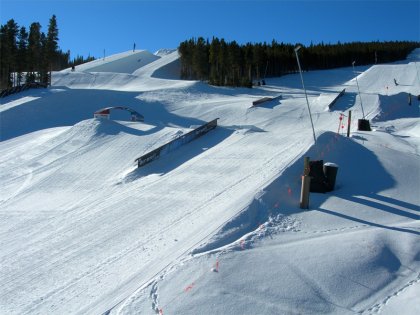 Nobody in the park this early, sooo good. A bit chilly and freshly groomed, packed snow. Just the way I like it!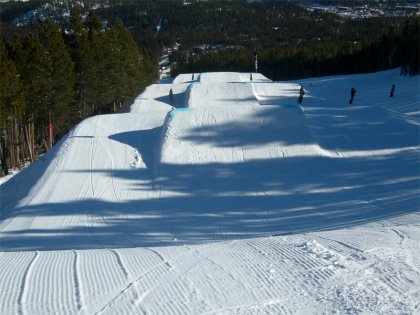 First drop-in of the day. Will my body take it without any pains? YES-indeed! I felt allmost no pain at all, just stiff and generally beaten-up! SHRED is on!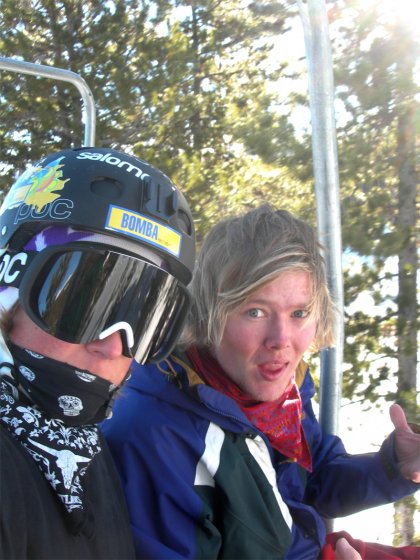 Backe just come back from a 3-days recovery after crashing on a downrail. He is usually kind-of stoked in general when it comes to skiing. Well, today he was more than stoked. That made two of us. It didn't bother me at all that people were throwing doubles in Freeway all day (Big Line) while I was skiing the public park. I rather do what fits me the most, do my own kind of thing. If skiing aint fun for me, what is the point of skiing then?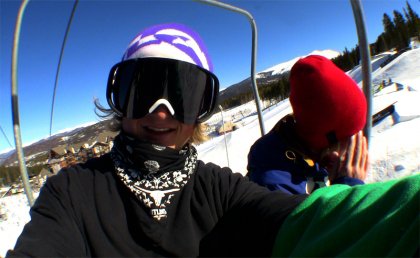 So stoked ! Skiing in my new pants with just a hodie, and get your tan in the chair line! That's LEFT!
I really wanna go to woodward today, but I think I will do it tomorrow instead. Watching X-Games slopestyle finals. Bobby and Andreas slaaayed the semi's, so fun watching!!
Me and Backe was filming a bunch today, render some clips later on maybe?