January has been a bit of a rollercoaster here at Blue Mountain,
with so much early snow we were off to a fantastic start to the season. The
January thaw did set back the Badlands build,
however, the temperatures allowed snowmaking to resume last week and Mother
Nature threw her hat in the ring with some natural snowfall over the last 10
days (There is more snow in the forecast for next week). Things have been
happening in Badlands as the park staff has
been putting new features in almost daily.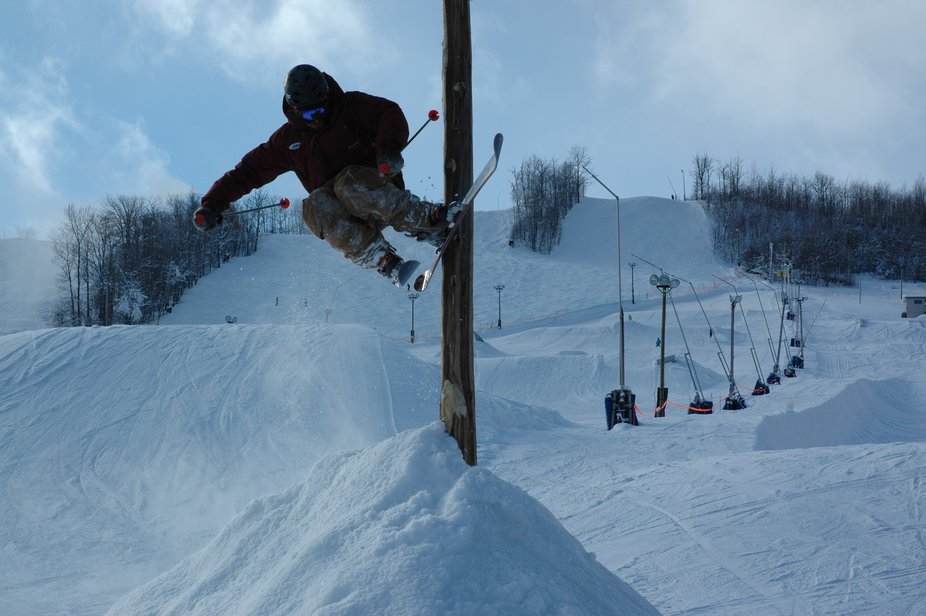 There are features on the junior and pro lines; 26 rails in
total including some of the big boys from the Telus Triple Challenge, a 4 jump
pro line, a couple of bonks and the Badlands superpipe
is in fantastic condition…. Hopefully the light will allow us to get some
photos for a complete update next week.
Keep thinking snow – Ullr is listening.
sarah