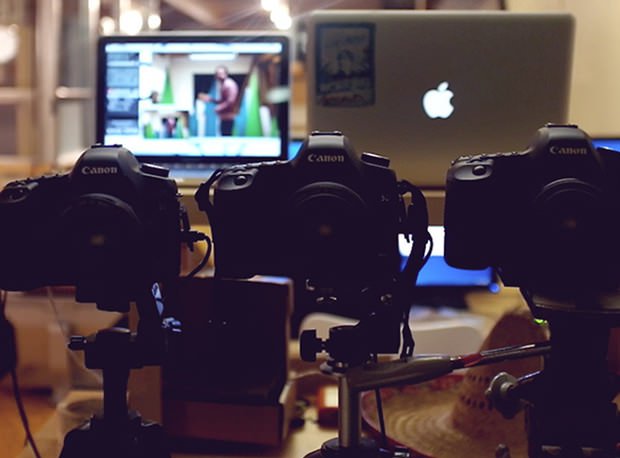 Protobooth is a creative new photobooth concept by design firm Digital Kitchen that captures 3D photos rather than static images. Comprising 3 Canon 5D Mark II DSLRs, 4 Macbook Pros, and some fancy software mojo, the Protobooth simultaneously captures three photos at the push of a button, saves them to a networked hard drive, stitches them using Automator, applies a Photoshop filter action to the image, and then saves it as a GIF.
Here's one of the resulting images created with the setup: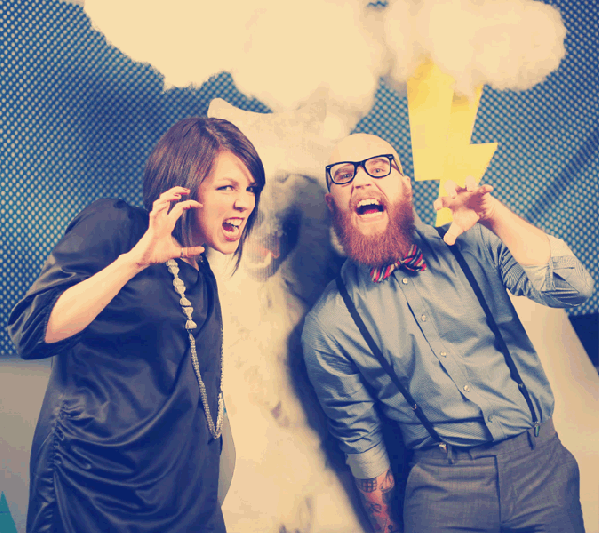 Sadly, the Protobooth was an internal project and the team has no plans to commercialize it.
Protobooth (via Craftzine)