What do you get when you take the world's leading eyewear/helmet company, sprinkle in some of the world's best snowboarders and skiers, and drive 45 minutes to a private 900-acre backcountry training facility? Three months of pow, kickers and yurts...Prospecting Idaho.
Smith's backyard boasts the Sawtooth Range and deep in the wilderness lies Smiley Creek Lodge, a small wilderness lodge/restaurant/outfitter. It is here that Smith has created ultimate backyard park. A former mining property makes a winter transformation into 900 acres of what can only be described as every snow slider's dream come true. The tailing piles from the upper mine make perfect landings for big kickers...kickers built by a big, bad Prinoth Snowcat. The upper cirque area has cliff drops, cornices and windlips. The trees are thick and deep, and the back side has a seemingly endless expanse of sunny pow fields. What more could one ask for? How about an eight-person cat and two sleds from Ski-Doo waiting at the bottom to zip you right back up to the top of the ridge.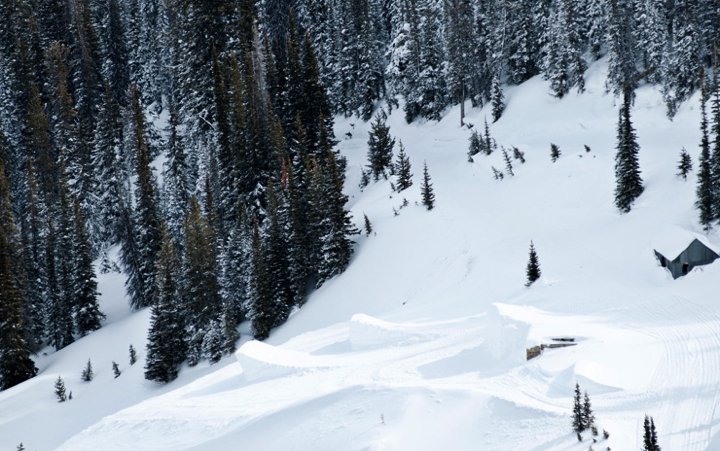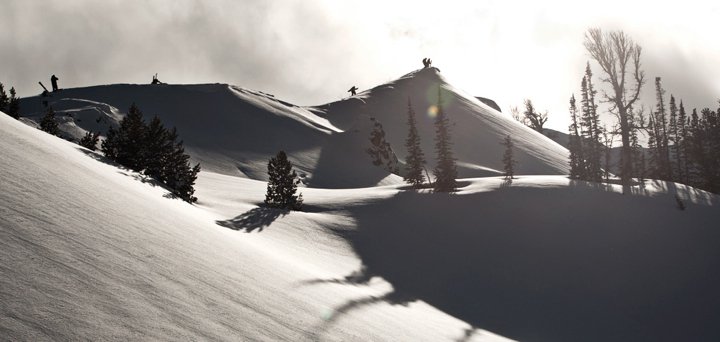 Mix in a handful of the world's best winter athletes, wearing the world's best goggles and helmets, and the stage is set for one heck of an expression session. Skiers Bobby Brown, Tim Durtschi, Cody Barnhill and Tyler Ceccanti joined snowboarders Austin Smith, BJ Leines, Iris Lazzareschi, Shayne Pospisil, Yancy Caldwell and a handful of other notable shreds for some serious serious winter action. Lucky for you, Smith had a crew of media professionals on hand to capture all of it. The finished product is a 12-episode tour de force chronicling the entire season in Smith's backyard.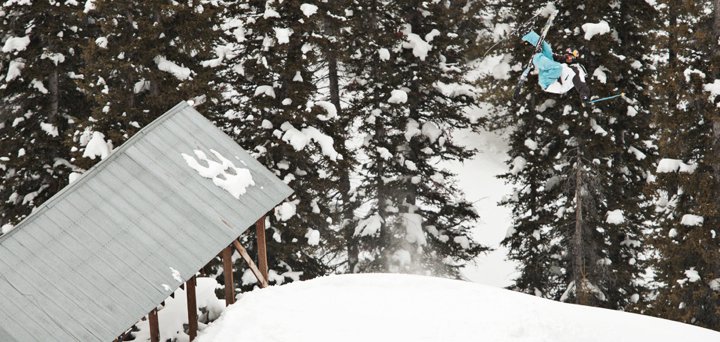 Bobby Brown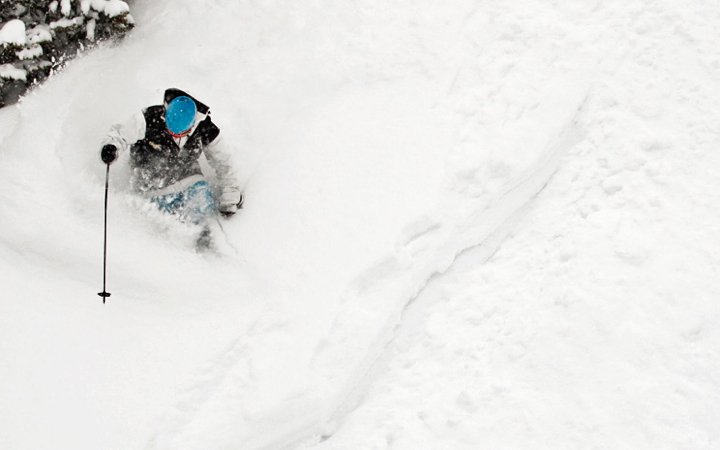 Tim Durtschi
But Smith knows you have a backyard too, and they've teamed up with Ortovox and the American Avalanche Association to raise backcountry safety awareness and give out gobs of hear. Head on over to smithoptics.com/prospectingidaho to post an image of you in your backyard zone and you could walk away with full Smith/Ortovox set-ups, and Smith might even bring you up to the zone. Don't forget to support your local avalanche center as we head into the white season.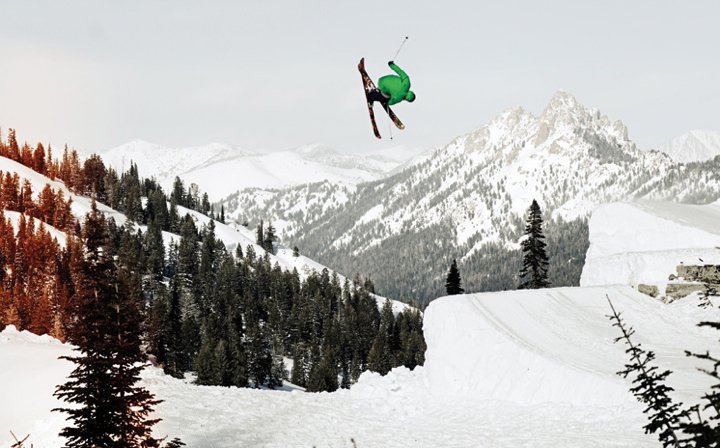 Tyler Ceccanti
In Episode 1 of Season 2 of Prospecting Idaho, head snowcat driver Shawn Carney explains what it is like getting the Prospecting Idaho zone built up and ready to go. Skiers Cody Barnhill, Tim Durtschi and Tyler Ceccanti are the first athletes of the season to explore the private zone, taking advantage of the natural features before guinea pigging the largest jump in the area.
Smith Optics' Prospecting Idaho - Episode 1 Season 2