https://www.newschoolers.com/videos/watch/864699/Contest-and-Event-Highlights---Suzuki-Nine-Royals-2017
Full highlight video
Many of the world's best female and male skiers and snowboarders came together for the grand finale of the Suzuki Nine Royals at Watles, South Tyrol, Italy on April 1st, 2017. Under a hazy sky, the women and men proved their creativity and technical prowess to the delight of cheering crowds and judges.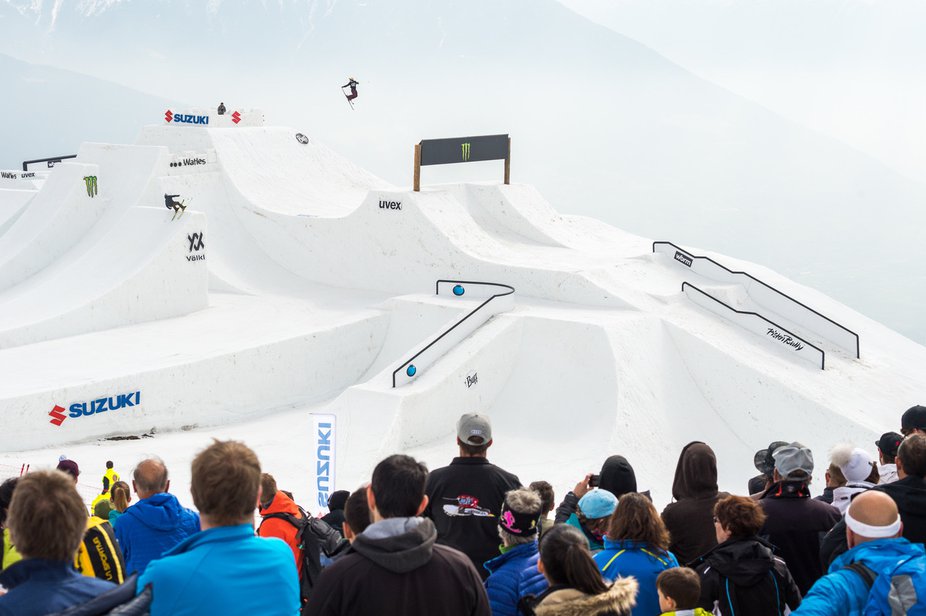 Jesper Tjäder
Over the course of two jam sessions, judges determined the winners using a unique format: a combined score of two technical tricks and one style trick. After a week of photo and film sessions, it was Andri Ragettli (SUI, ski) and Coline Ballet-Baz (FRA, ski) who topped the podiums.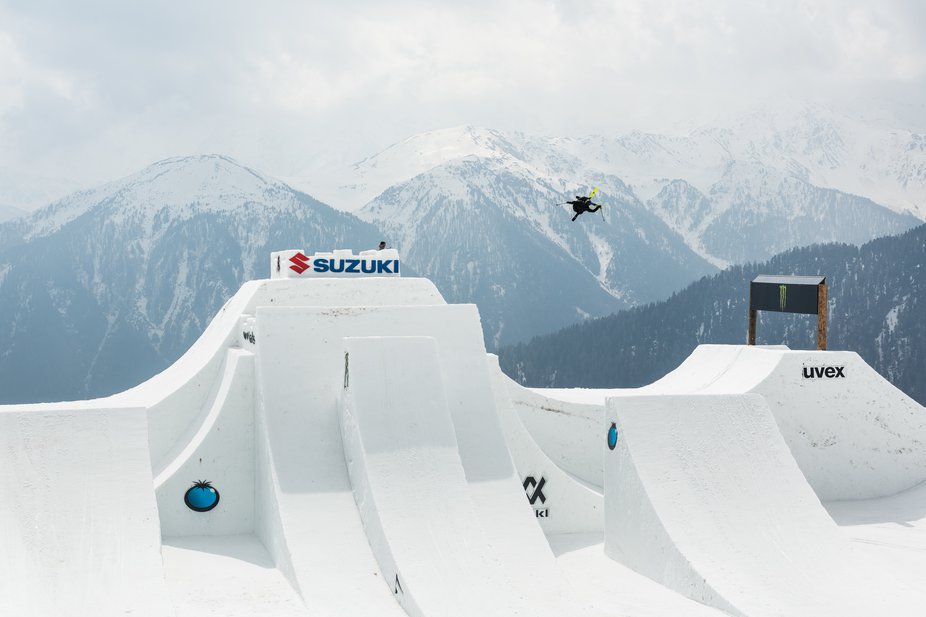 Andri Ragettli
Knights Ski
Andri Ragettli carried the momentum from his incredible world's first quad cork 1800 into the Contest Day, stomping a switch left triple cork 1440 safety grab, a left triple cork 1440 mute grab, and a switch left 540 screaming seamen japan grab; earning the Swiss prodigy 1st place.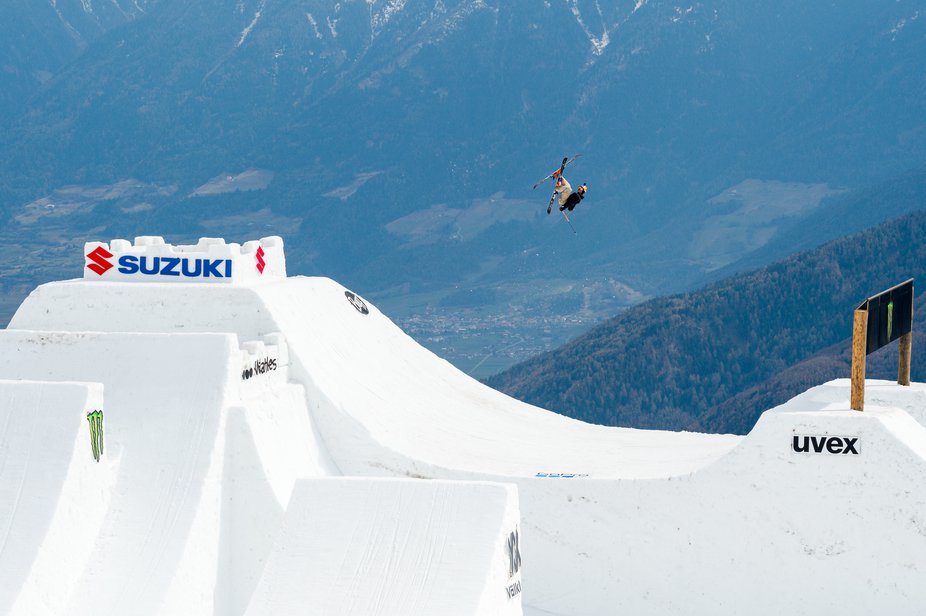 Oscar Wester
Swedish skier Oscar Wester earned second place with a series of huge tricks such as a left triple flatspin 1260 japan grab and a right triple cork 1620 safety grab. Finally, in a fight for third, Luca Schuler (SUI) impressed the judges with versatile tricks like a left triple cork 1080 safety grab and a left double bio 1080 truck driver grab.
"This was probably the best week of skiing of my life," a hyped Ragettli stated, "It was perfect and I'm super happy to end up in first place. We are pushing our sport with new tricks and everyone is having fun, which is super important for skiing."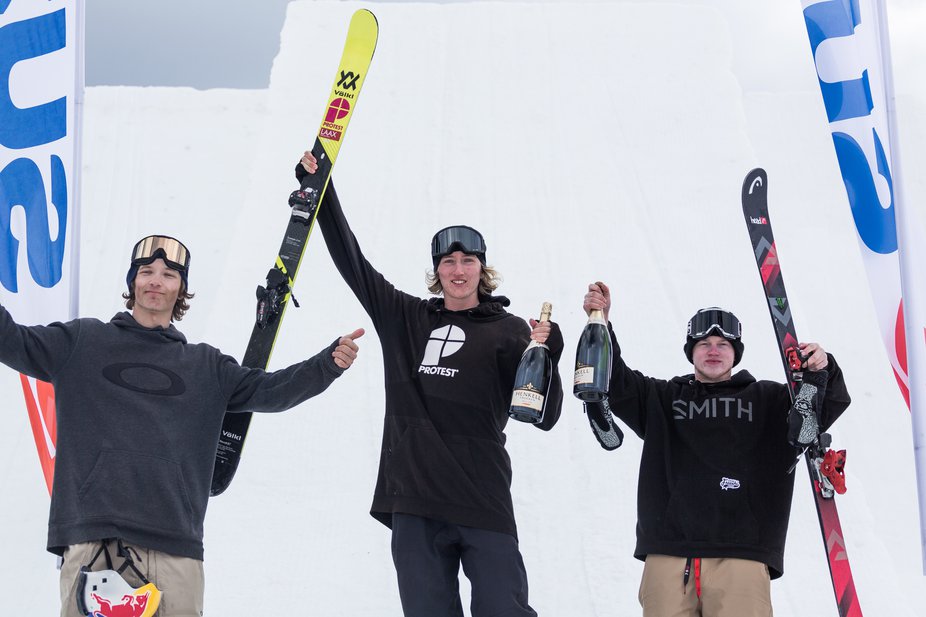 Queens Ski
Due to injuries after a long competition season, only three skiers participated in the women's ski category. French Queens veteran Coline Ballet-Baz earned the top spot with a left cork 900 tail grab, a right cork 720 safety grab, and a left 360 safety grab. Meanwhile, "Become a Royal" video contest winner Zuzana Stromkova (SVK) took second place with a left flatspin 1080 safety grab and a left flatspin 720 safety grab. Katie Summerhayes rounded off the podium.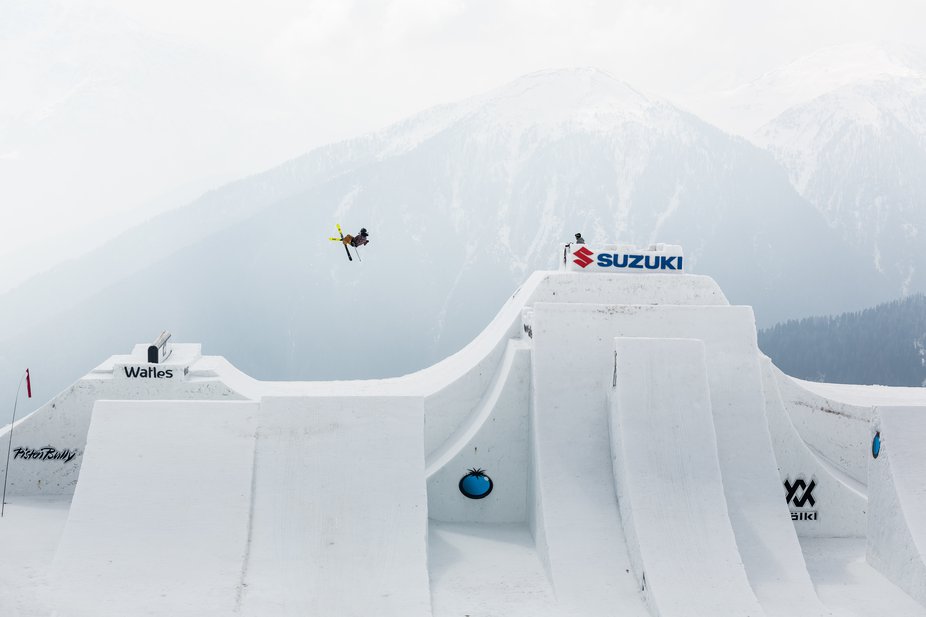 Coline Ballet-Baz
"It's awesome to win, especially since I love this event!" said an overjoyed Coline, "It was a crazy week with some tricky conditions and a lot of girls crashing. It was sick to see the boys riding too. They're always pushing themselves and trying hard, so it's really motivating. I even tried a cork 10 earlier in the week and though I didn't land it, I'll definitely be trying it again it next year."
With a huge crowd of stoked fans and spectators traveling to Watles in South Tyrol to witness the contest day in person, the vibe was spectacular; ensuring a great finale to a truly special week.
Stay tuned for full contest video to be released at 5pm on Sunday the 2nd of April, as well as more videos over the coming days and of course the next event, the Nine Knights MTB in September 2017.