Today marks my 26th day post op on my knees. Right Knee acl reconstruction. Left knee Scope(cleanup). My left knee is doing very well and is almost back to the same size as it was pre op. My right knee is a different story due to the severity of the injury and invasiveness of the procedure. It is weak and scrawny looking. In order to get to the point where I can start rebuilding the muscle I need to flush all the swelling out and get my knee to hyper-extend. Both are really close. This is probably the most frustrating part of the recovery process for me. I'm at the point where I'm not supposed to do a whole lot of activity, yet walking and biking are a piece of cake. Walking and biking unfortunately help to create more swelling and tend to stiffen the joint. Even though my body can physically perform these functions, I shouldn't be. How can I not be antsy when this used bike I purchase from Scott arrived last week. I am seriously torturing myself...
Thank you Adrian at Scott Bicycles... You're the MAN!I have a workout routine that takes me a couple of hours to complete it its entirety. Although the subject demonstrating the workout is cute, she doesn't make me break a sweat...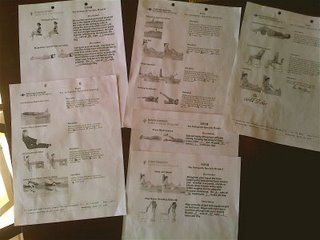 My philosophy on working out: If you don't break a sweat... you're not working out!On the other hand, I did reach a milestone today. I was able to get rid of my dirty, decrepit, dead skin laden leg stocking that prevents blood clots. I assure you, you will not be missed...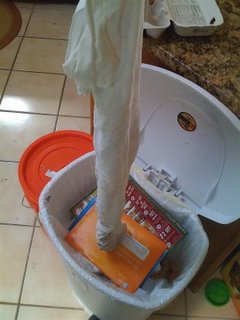 At the first day of PT a couple weeks back, I stripped off the stocking and a blizzard of dead skin fell to the table practically covering it. I probably shed a couple of ounces right there. Well, I think the worst is over. Life is Good! Out.