- Sponsored Content -
There's no doubting that Spy Optic has one of the most stylish teams in skiing right now. Many of Spy Optic's goggles are among favorites for Newschoolers members and pros alike. To celebrate their legacy in the sport and industry we all love, they released a perfectly named goggle, known as the Legacy Goggle.
What's In The Box: The Legacy is an oversized, spherical-lens style goggle. It has an Old School White frame (New School Black also available) and a throwback strap to celebrate Spy's heritage. Included are two lenses, the Happy Red Spectra lens (pictured) for sunny park laps as well as a Happy Persimmon lens for those murky pow days.
Happy Lens Technology: A few seasons ago, Spy released a series of new lenses known as Happy Lenses. Happy Lens technology blocks out shorter wavelength light, while allowing longer wavelength light to enter, which helps increase contrast so you don't ski into a ditch and break your new skis. The Legacy also features Lock Steady 2.0, which allows for quick lens changes without getting fingerprints and smudges on the lens.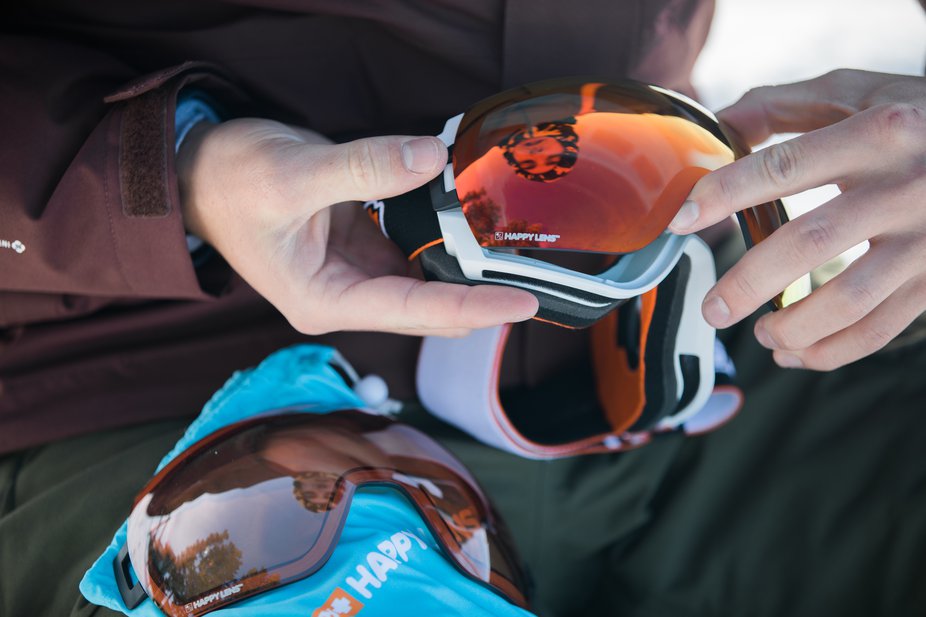 I got the chance to take a pair of the Legacy goggles with me on a few days skiing between Keystone and Eldora in Colorado. While gearing up in the parking lot, I popped on the goggles for the first time and was surprised at how comfortable they are. I come from a long line of people with large heads. They not only contoured to my face well, the also looked great and felt great under my Smith Maze helmet. Note that the images here are of my bud, Alex who is wearing a Smith Gage helmet.
While skiing, I've typically been riding with a face tube, goggles, helmet, and my hood over my helmet, Will Wesson style. Most of the time I have to pull my facemask down so my nose and mouth won't send moisture upward and into my goggles, fogging them. However, with the Legacy's I didn't have to do this because they never fogged up, not even once. No goggle tan for me, but at least no one will comment on my creepy mustache.
I could definitely see a difference in color and contrast when wearing the goggles. As a photographer, making sure an image has the right amount of contrast or pop is crucial. It's nice to be able to have that same contrast when looking through a goggle as well. It can be very helpful on those days when the light is so flat you can't see the curvature of the terrain below your skis.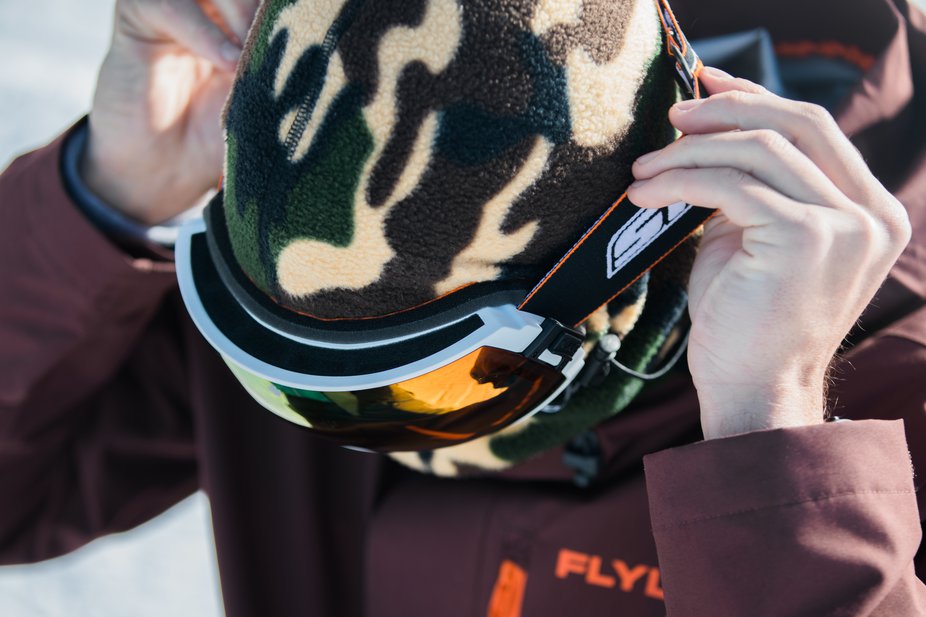 The Bottom Line: I thoroughly enjoyed skiing with these goggles. They look great, fit great and never fogged up on me. The lenses oversized Happy Lenses really punch some contrast into your line of sight while also providing a wide plain of view so you can see Jerry on your right silently pulling the bar down before you get knocked out. The only downside is the included lenses are currently the only tints available for the Legacy which doesn't give you anything like the flexibility of some goggles out there but it's a minor gripe.
You might be asking, "Where do I purchase this fine piece of accoutrement?" Well lucky for you, they are available on Spy's website for $230.00 and can be found in a hyperlinked text right here.
--
All photographs by Grant Whitty.