It's that time of year again where we browse buyers guides and online reviews to perfect our perfect quiver. In the midst of movie premieres and Olympic qualifiers, I caught up with Alex Hall to get the low-down on all of his gear.
Skis
A Hall has become a superstar as part of Faction's insanely stacked team. Recently, he's been riding the Candide 1.0, and that's his pick of the current line. With a rocker/camber/rocker profile, the Candide 1.0 is stable and holds its own at higher speeds, yet the rocker adds a playful touch to the traditional park ski.

But just to start the rumor mill turning, Faction is currently working on a new ski for him right now, which we'll be reviewing on Newschoolers this coming spring - "It's a fun ski for all sorts of terrain. Stiff and cambered underfoot for big jumps, but also softer and rockered in the tips for more playful skiing," Alex told us.
Check out Faction's full 2017-2018 line here.
Boots
For boots, Alex is rocking the Dalbello Krypton - their top-selling freeride ski boot. The Krypton has a three-piece design much like Full Tilt, which remains dominant in the freeski scene over the traditional overlap boot due to its ease of flexibility and, well, reduced shin bang. The 17/18 Kryptons also come with 'My Fit' technology, meaning they're 100% heat customizable from the liners to the shells.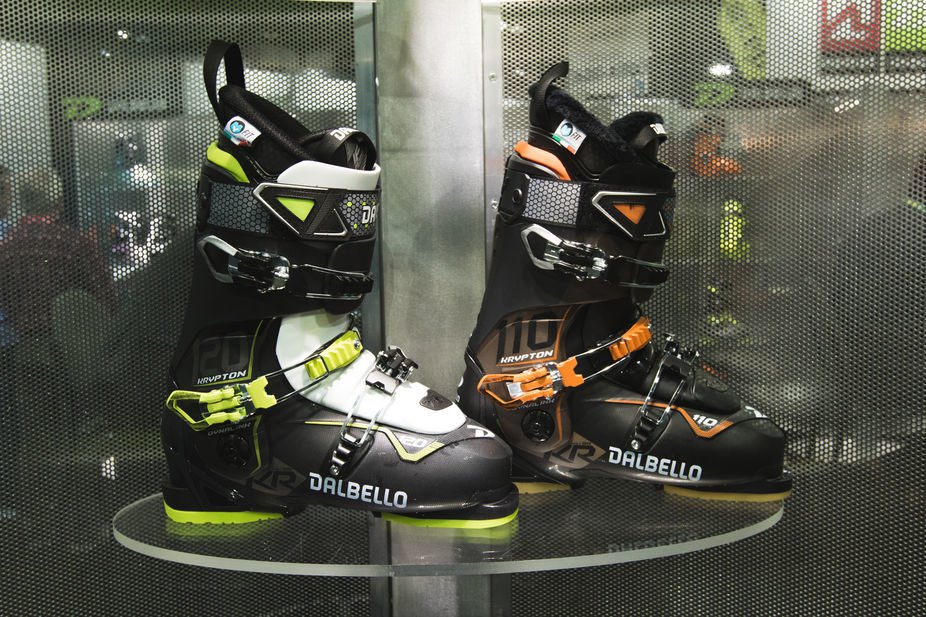 Check out Dalbello's full 2017-2018 line here.
Poles
He's sporting Panda Poles- custom ski poles made in Pocatello, Idaho of incredibly durable (and trendy) bamboo. When asked about the poles, Alex told us- "Panda poles are literally the most durable poles you will get. I've been using the same pair for two seasons now." They come with the option of two different types of bamboo, your color choice of handles and baskets, as well as a few different strap options- thousands of possibilities. And if you're still unsure about their durability, they come with a 2-year full warranty- no questions asked.
https://www.instagram.com/p/BYqiGzaj6sB/?taken-by=pandapoles
Helmet/Goggles
POC has been a longtime leader in head protection over the years, and you can find A Hall sporting their gear out on the mountain. Protecting his noggin is the POC Fornix- which is their classic and timeless freestyle design, paired with industry-leading protection. Along with the Fornix, he rocks POC's Fovea Black goggles. "What I really like about POC is the safety of their helmets," Alex said, "They're some of the best ski helmets on the market!
Watch AHall put it all into action below, and in Faction's new film This Is Home.
https://www.newschoolers.com/videos/watch/882114/Alex-Hall---Prime-Days